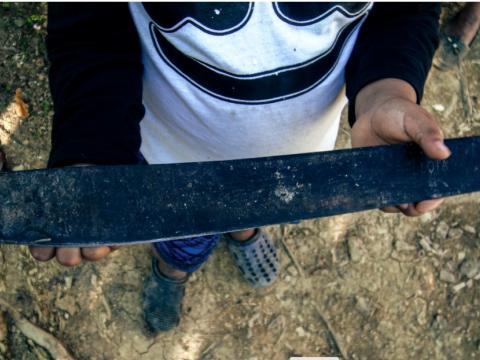 Ending the Use of Child Soldiers: What girls and boys in armed conflict face today
Friday, February 12, 2021
To truly realise a world without child soldiers, we must address the emerging issues that allow child recruitment and use to continue  as World Vision's Lyndsay Hockin explains. 
Almost 20 years ago, the world came together to end a horrific violation of children's rights – the use of boys and girls in armed conflict. Coming into force on 12 February 2002, the Optional Protocol of the Convention on the Rights of the Child on the involvement of children in armed conflict (OPAC) banned the participation of children under the age of 18 in hostilities, marking an important milestone in the fight to end the recruitment and use of children in armed conflicts.
Each year on 12 February we commemorate this milestone but reflect on the reality that, still today,  thousands of children continue to be forcibly recruited and used in armed conflict. The UN Secretary-General's 2020 annual report on Children and Armed Conflict verified over 7,000 cases, with child soldiers used in at least 14 conflicts around the world.
While non-State armed groups account for the majority of these violations, the UN verified 10 States that committed this grave violation of children's rights in 2019. Nine of the 10 States still perpetrating these devastating acts have themselves signed and ratified the OPAC. It remains essential to continue to call for implementation of international law and hold all actors to account. Failure to do so lowers the stakes, disincentivising policy and operational change on the ground. Ending and preventing the use of child soldiers depends not only on the actions of parties to conflicts but also on the international community and civil society's efforts to call for accountability.
Ending child recruitment and use also means looking beyond forcible recruitment. Thousands of children continue to join armed forces and armed groups, pushed when they are left with no choice. Research commissioned by World Vision found that boys and girls will often join armed actors to seek out protection and safety when a conflict directly affects their family and community, when armed actors offer meals and shelter if a child lives in a place where these basic necessities are in short supply, and when pressed due to family, community or other socio-economic pressures.
For children who join armed forces or groups, three key challenges have emerged from efforts to tackle this pathway to recruitment and use. 
Support for child reintegration is significantly under-funded
Countries with high numbers of child soldiers or long histories of using children in war often lack comprehensive reintegration programming to support former child soldiers with recovery, re-entry to education and training opportunities, access to mental health and psychosocial support, and support to socially reintegrate with their families, peers and community. These realities are particularly acute in counterterrorism contexts.
Child reintegration and the systems to prevent recruitment or recidivism are only as impactful and sustainable as the protective environment that can be created to support children and their families. Despite this, child protection remains the second least funded sector of humanitarian response globally. In an analysis of 2019 Humanitarian and Refugee Response Plans, child protection appeals represented only 2% of the total global ask – even still, less than half of what was requested to protect children was funded.
The pressure to resource COVID-19 prevention and response in these same countries has in some cases led to the de-prioritisation of child reintegration and child protection programmes, despite the socio-economic impacts of the pandemic adding even greater vulnerability to recruitment and use for girls and boys. Learn more about the impact of COVID-19 on the release and reintegration of child soldiers here.
 
Girls experiences are often left out of prevention & child reintegration assumptions
The description of a 'child' soldier, the analysis of why, of a child's experiences and predicted needs or support requirements are often based implicitly on boys' realities. This inherent bias can result in child reintegration that fails to assess, understand, adapt to and meet the needs of girls.
It is essential to identify the risk factors that lead to recruitment unique to girls for prevention to be meaningful. Where dowry economics exist for example, it is more likely that girls will experience early and forced marriage, often arranged by their father or both parents to gain 'bride price' income for the family, pay off debts or access credit. A forced marriage to an armed actor is a common factor that drives girls' recruitment specifically. Prevention can thus require a much broader strategy that tackles deep-rooted social norms related to gender-based violence and gender equality at family level, with faith actors, and together with communities.  
Girls experiences when with an armed group can be significantly different too. Perpetration of sexual violence and forced marriage can leave a double trauma and a type of stigma not often attached to boys, as well as the additional and lifelong challenges of exiting in a complex and often violent and coerced marriage or relationship with an armed actor, or as an adolescent pregnant or already with children requiring care. The best reintegration support will listen to girls in these very difficult situations, empower their agency, and adapt services and approaches to meet what they feel will best meet their needs.
In some conflicts, girls' roles in conflict break stereotypes and the gendered spaces girls thought they were defined by. Participating directly or indirectly in conflict in roles that are non-traditional for girls and women in such contexts can feel liberating – these girls do not see themselves as victims. For these girls, reintegration back into their communities can be feel like a loss of empowerment and freedom. This has particular implications for preventing girls' recidivism and similar to prevention, demands more must be done to adapt child reintegration programmes where this may be a reality and a broader approach centered in tackling gender inequality.
 
Criminalisation of children associated with armed forces and armed groups.
Where conflicts involve parties to conflict named or listed as terrorist individuals or groups, one of the newest but more devastating trends to emerge globally has been the criminalisation of children involved in armed conflict.
Despite the deep and long-standing protections accorded through international, regional and domestic law, children in these conflicts are increasingly denied their rights and protections as minors. Boys and girls are frequently detained for perceived, alleged or actual involvement with an armed group associated with terrorism, experience extended family separation, can face criminal charges including for otherwise innocuous and non-criminal acts such as cooking or cleaning, and are denied access to reintegration programmes and critical services such as mental health and psychosocial support.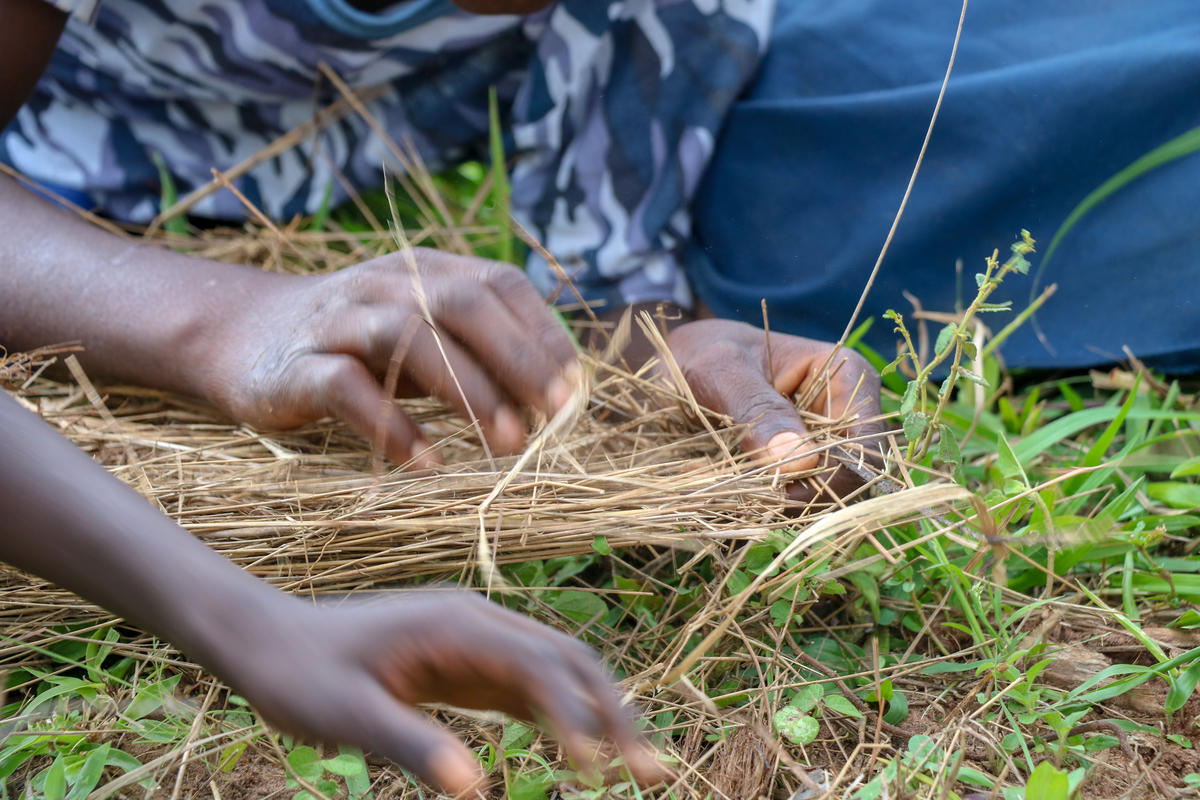 The Special Rapporteur on the promotion and protection of human rights and fundamental freedoms while countering terrorism, Dr. Fionnuala D. Ní Aoláin, is currently completing a report on the impact of counterterrorism measures on the rights of children and their families. Dr. Aoláin has referred to this criminalisation issue as the process of "de-childing" – or, the process by which children involved in armed conflict in counterterrorism spaces are progressively stripped of their status as a child and the most basic rights that status has for decades accorded.
These children become 'exceptional,' existing outside of legal norms and protections, no longer treated primarily as victims per established international law. With the swipe of a pen, a re-writing of a well-intentioned law, a vote in the UN Security Council – the rights of children in these types of armed conflicts are at grave risk of being diminished and lost. The implication of this criminalisation and exceptionalism is that prevention of child recruitment and support for reintegration is becoming even more difficult.
Nearly 20 years on, global efforts to end and prevent child recruitment and use continue to be guided by the powerful international laws, policies and tools. However established though, the practice persists. Should we wish to see a world without child soldiers another two decades from now, the emerging issues that allow child recruitment and use to continue must be addressed.

World Vision will continue to advocate for an end to the use of children in armed conflict, and calls on:
All States to sign, ratify and implement the OPAC. All parties to conflict should make commitments and establish action plans to end and prevent the recruitment and use of children. The international community must continue to call for all perpetrators to be held to account and invest in engagement with parties to armed conflicts to end the use of child soldiers.

Donors to prioritise child protection in humanitarian response, particularly in situations of armed conflict and ensure the resourcing of a protective environment for children is defined as 'life-saving.' Child reintegration programming must be adequately resourced with predictable, sustainable funding to ensure successful reintegration and the prevention of recidivism.

Stakeholders supporting child reintegration to do more to understand, adapt approaches and appropriately respond to the specific experiences of girls involved in armed conflict, to better prevent girls' recruitment and to improve the gender-responsiveness of reintegration.

All stakeholders, but primarily States, to treat all children primarily as victims and apply the existing laws, norms and practices in place to protect their rights, without exception. Where children are involved in armed conflict in a counterterrorism context, these children must be accorded protection under established international law, addressed through existing mechanisms of juvenile justice for any alleged criminal acts, and immediately transferred to civilian child protection actors to receive support.
Learn more about child soldiers and how World Vision is working to prevent and respond to children formerly associated with armed forces and groups here and how you can support these efforts through Childhood Rescue.
Lyndsay Hockin is UN Representative for Humanitarian Affairs & Senior Policy Advisor at World Vision International.