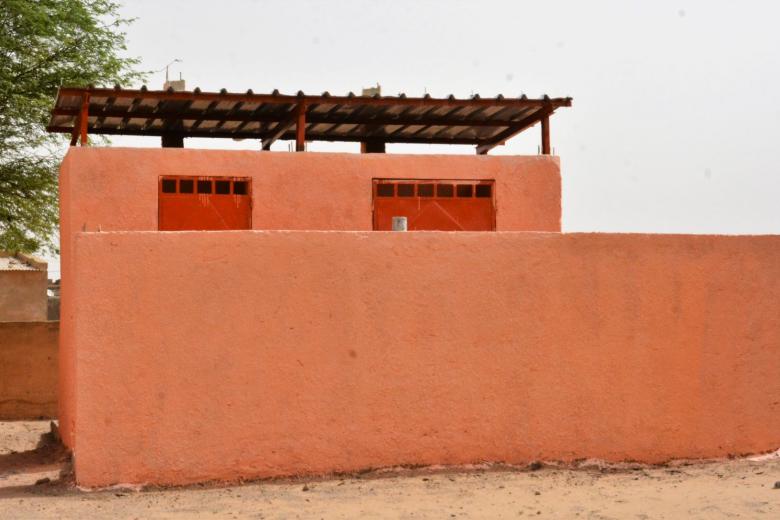 World Vision in partnership with Orange Foundation strengthened the Kabara-Farma Community Health Center in Timbuktu
Tuesday, August 23, 2022
In Mali, deficiencies in the health care system such as the under-equipment of community health centers is a major obstacle to access to essential health care for the population, especially those living in rural areas or far from the capital.
Indeed, every year, thousands of people are dying due to the health sector challenges in Mali. Unfortunately, today, the northern populations of the country are doubly affected by security and health challenges.
In Timbuktu, community access to health care is a demand that deserves a rapid response from the government and NGOs, which is why World Vision is strongly committed to increasingly contributing to government efforts to strengthen health systems in selected communities.
What support has World Vision provided?
Two blocks of latrines for men and women, an incinerator, a rehabilitated delivery room, a water point with standpipes at the school and the village levels are some of the supports that have been provided to the Kabara-Farma Community Health Cener by World Vision in partnership with Orange Foundation.
According to M. Maiga, the director of the Kabara ComHC, acquisition of health infrastructure will alleviate the challenges not only of the ComHC staff but also of the entire beneficiary community as he testifies here.
"We had so many difficulties here (ComHC). The latrines we had here were not sufficient, they were not even up to standard because women, men and disabled people shared them. We always asked for help from local NGOs. Thank God, we are very happy that World Vision granted our request." He said.
In addition to the challenges related to the latrines, M. Maiga told us that the incinerator in the health center had also been broken down for a long time and was no longer working to meet their demands.
"We had an incinerator that was given to us in the past by another NGO. Unfortunately, it (incinerator) didn't work for us for a long time, as the demands became much greater. We are very happy now that World Vision has built us a new one, which is more modern, more airy and larger. " Maiga has shared with us.
By moving forward in the discussion with our beneficiary ComHC director, we found that in the most pleasant achievement for him in his health center was the delivery room rehabilitation
"What really impressed me was the fact that our only delivery room was modernized and equipped with an indoor shower and ventilation. We hope the project will further support us with air condition for the delivery room in the coming years." Mr. Maiga admitted to us with a very welcoming smile.
Moreover, without hiding any useful information from us the community health center director made us discover that a water point is being built for them by World Vision and will soon be at their disposal.
To conclude our meeting, on behalf of all his staff, he expressed his gratitude to World Vision and Orange Foundation for the important support they have been provided during the current very difficult period for the services in the central and northern regions, especially for their Com HC.
"We thank World Vision and orange fondation very much, thanks to this support, a whole community benefits and is grateful. The patients will now be comfortable in the service. This greatly improves our work." He concludes before adding that he hopes for material support and shelter from World Vision.