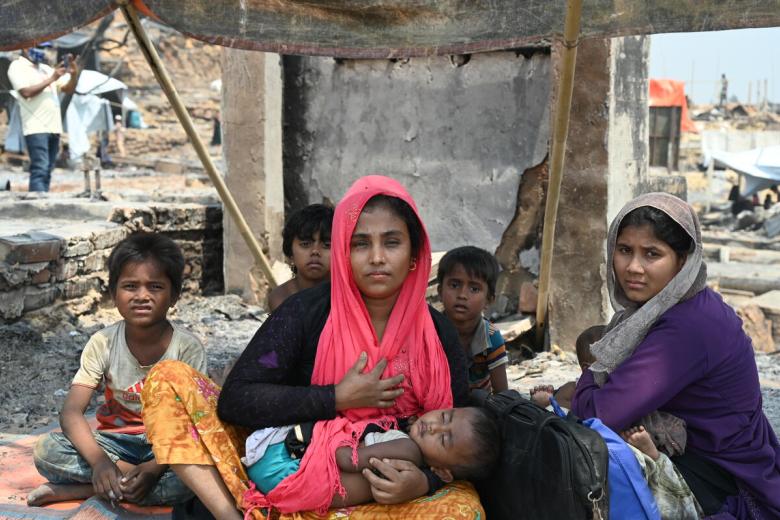 Cox's Bazar fire: Thousands of Rohingya refugees are without shelter or food
Friday, March 26, 2021
Not too long ago, Camp 9 of Rohingya refugees in Cox's Bazar, Bangladesh, was full of makeshift shelters, full of lives, full of temporary infrastructures - a densely populated place.
But after a fire ripped through the world's largest refugee camp on 22 March, 2021, thousands of people have been left without shelter, living under the open sky. The camp looks barren. The smell of smoke is everywhere.
More than 40,000 people have been directly affected by blaze; 563 people have been injured and 429 remain missing. Survivors lost all their belongings.
"I was preparing meal at noon. Children were playing outside our home. Suddenly they shouted, 'Fire! Fire!'," says Anwara, 27, a resident of the camp.
World Vision mobilises emergency response in aid of the fire at Rohingya Refugee Camp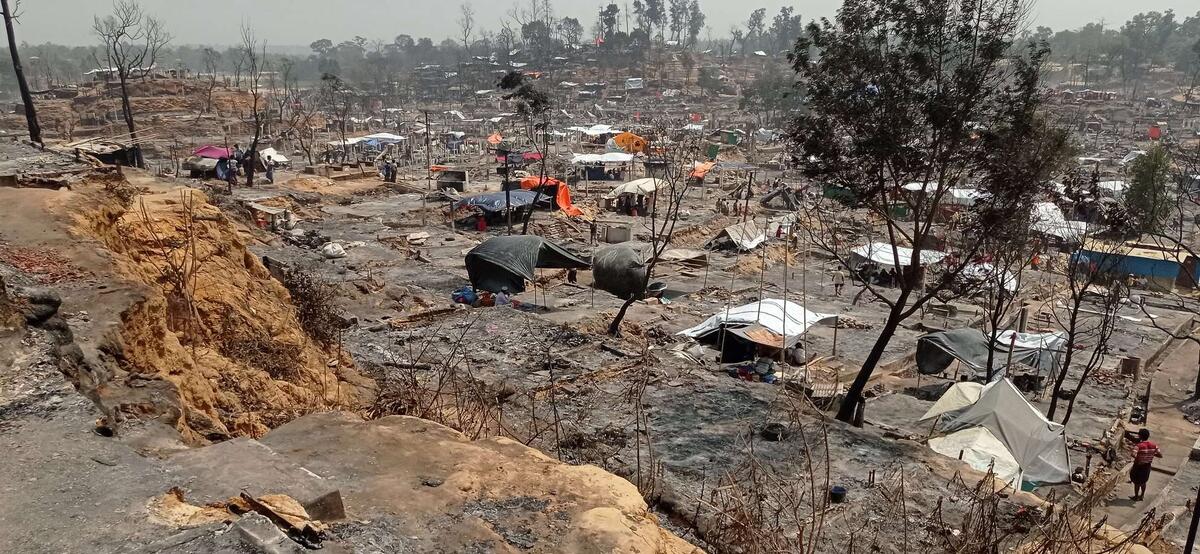 "I thought it wouldn't come this far to us. But in no time, fire spread close to my shelter and we all ran away. I couldn't find my five children. I was running on the road looking for my children. The whole night, I waited for them. I didn't even notice when my home was burnt."
"My husband and I were crying on the road, but couldn't find any sign of my children until the morning. When I came back here, there was nothing left of my home but ashes. I couldn't eat until I could find my children. I thought they had died. I couldn't even find my infant to feed her breast milk. The whole night I was crying aloud for them," Anwara continues.
The children took refuge at a neighbour's house next to their camp.
"We have borrowed a tarpaulin and are just staying here under a shed. Who will give shelter to these thousands of homeless people? Now we have no clothes, food, cooking pot, dishes, bed or even a pot to drink water. We lost all our belongings."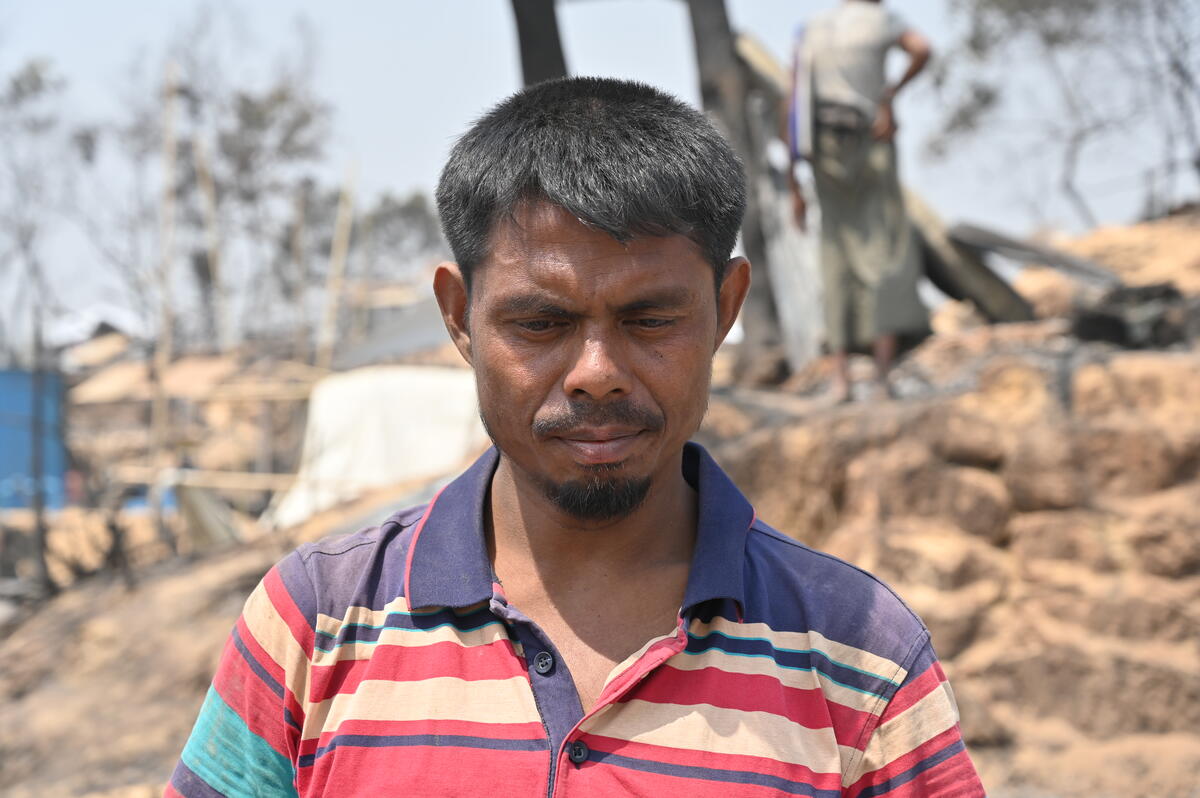 "When fire broke out, I ran there. But there was no chance to extinguish the fire. I rushed back to save my family, but my children weren't there. My aged parents were, but they couldn't move. I rescued them, taking them to a safer place, but I couldn't return as the fire spread near my home," expresses Zia-ur, 32, Anwara's husband.
"I saw shelters were burning from one side. Later it spread out on the other side too. We were scared of dying. At the same time, we were worried about finding our children."
World Vision is providing lunch and dinner for almost 45,000 victims of the fire. We also plan to provide drinking water supplies through water pots for 16,000 victims.
"We adults can bear suffering, but it is beyond our imagination that our children are without food. Who will feed our children?" Hakim, 35, tells us. "We need the generous support of all."
Find out more about out Rohingya refugee response here and how we're assisting survivors of the fire here.
By Xavier Sku and Sathi Islam