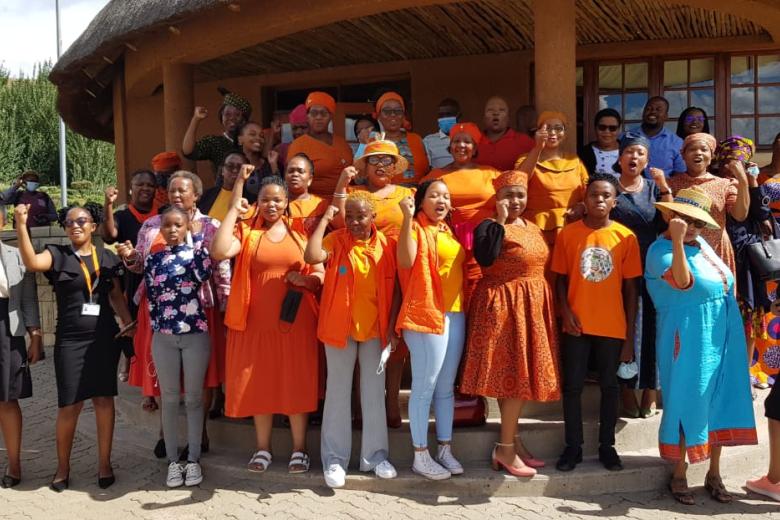 World Vision staff and partners call for an end to GBV across Southern Africa
Wednesday, December 22, 2021
World Vision staff and partners from across the Southern Africa region joined the world in observing this year's 16 Days of Activism against Gender-Based Violence (GBV) through campaign activities to raise awareness on GBV, and call for the meaningful participation of women and girls in decision-making at all levels. 
In Lesotho, World Vision organised a roundtable discussion for women holding leadership positions from different sectors, including female parliamentarians from both upper and lower houses (National Assembly and the Senate), women in media, female pastors, spouses of the principal chiefs from the 10 districts of Lesotho, and women from various Government ministries.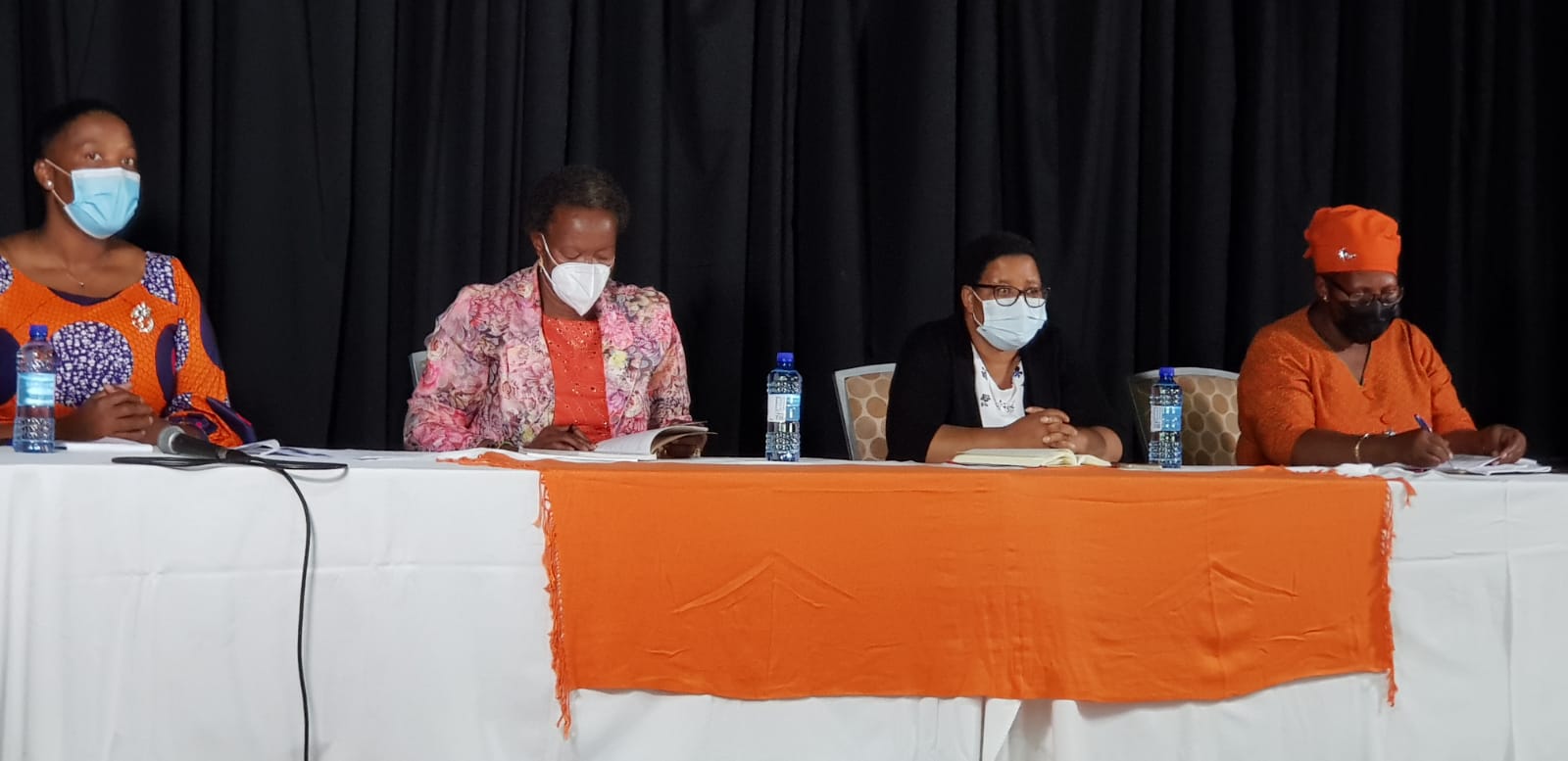 The purpose of the event was to create a forum for women to learn more about gender equality and social inclusion, and thus identify their role in ensuring prevention, protection and mitigation of GBV, including child marriage and other violations that affect the lives of women and girls in Lesotho. Some of the keynote speakers during the event included the National Director for World Vision in Lesotho –James Chifwelu, the UNFPA Country Representative, and representatives from various ministries.
Adolescents and youth representatives were also in attendance, and addressed participants as part of advocating for speedy enactment of initiation school legislation (2021), the Children's Protection and Welfare Act Amended Bill (2021), and the Domestic Violence Bill (2020); with a view to contributing towards the creation of a violence-free environment for women and girls in Lesotho.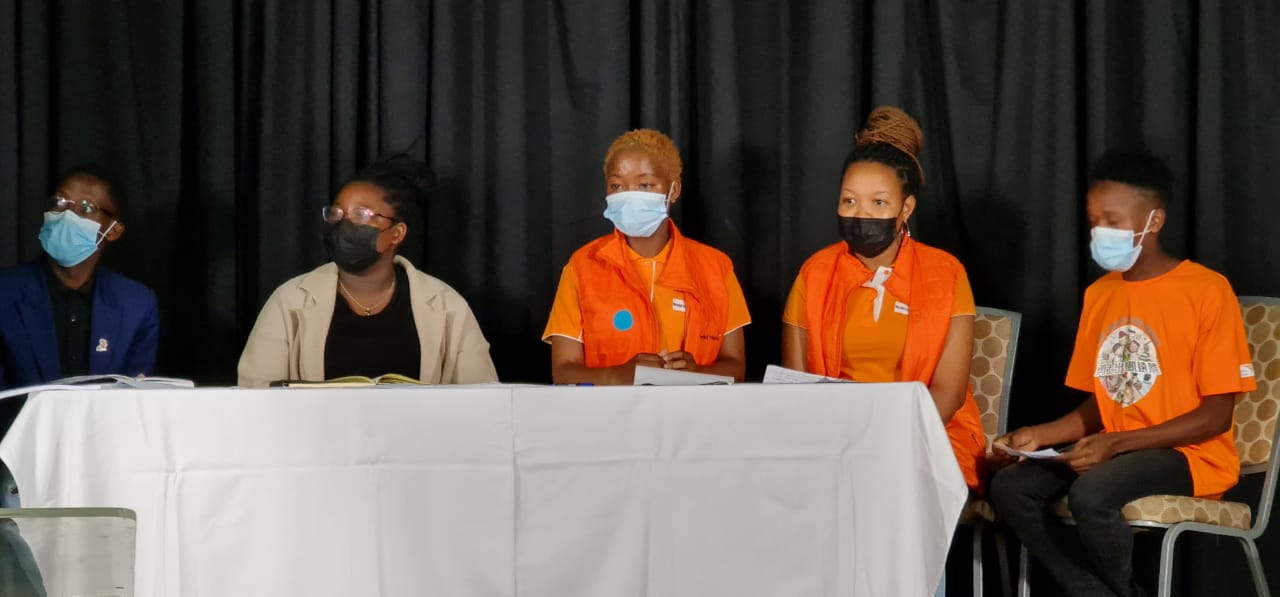 In Malawi, World Vision joined like-minded stakeholders in marches to raise awareness on GBV, and appealed for continued discussions to end GBV in homes, schools and places of work.
"Concealing violence is one way of promoting it. Please, let us all remember that there are laws in place", urged Lonnex Kachamba, Child Protection and Campaigns Manager for World Vision in Malawi. "Attacking domestic violence should not end when the 16 days of the campaign are over. Let us continue to debate in churches, mosques, markets and other places."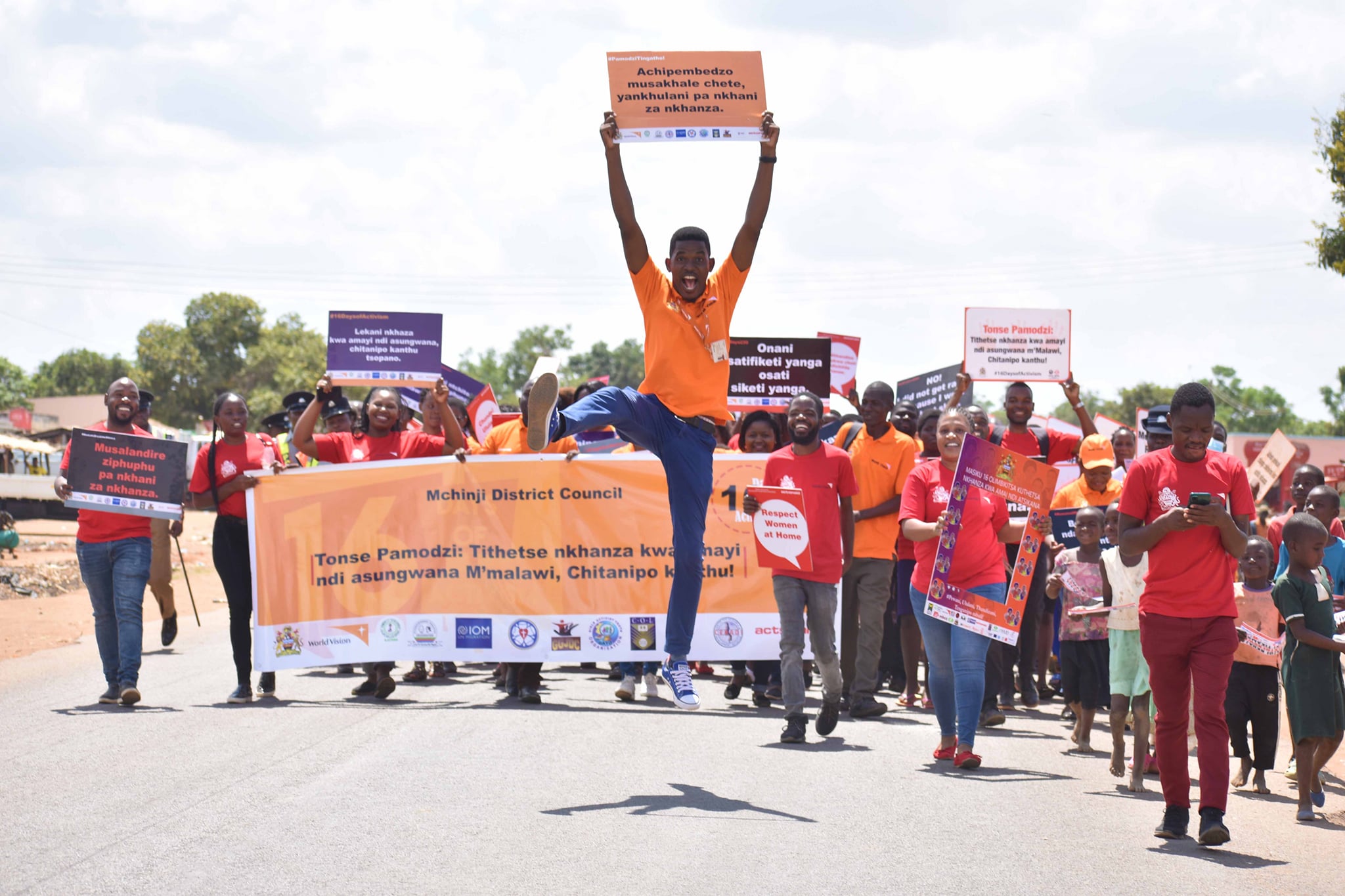 In the following video, hear from the National Director for World Vision in Malawi, Francis Dube, alongside the Business Development Director for Malawi, Pennia Mavedzenge, on the impact of GBV on children, as well as the part that everyone can play to end the vicious cycle.
In Eswatini, staff participated in a candle lighting ceremony to honour survivors of GBV, highlighting stories from across the country and the African continent.
"As an organisation, we join the entire world to rally everyone towards ending GBV. This is critical to us", shared Tinah Mukunda, the National Director for World Vision in Eswatini. "The time to end violence against women and girls is now. GBV has been with us for way too long. The urgency is very loud, and we need to take on issues of GBV at all levels."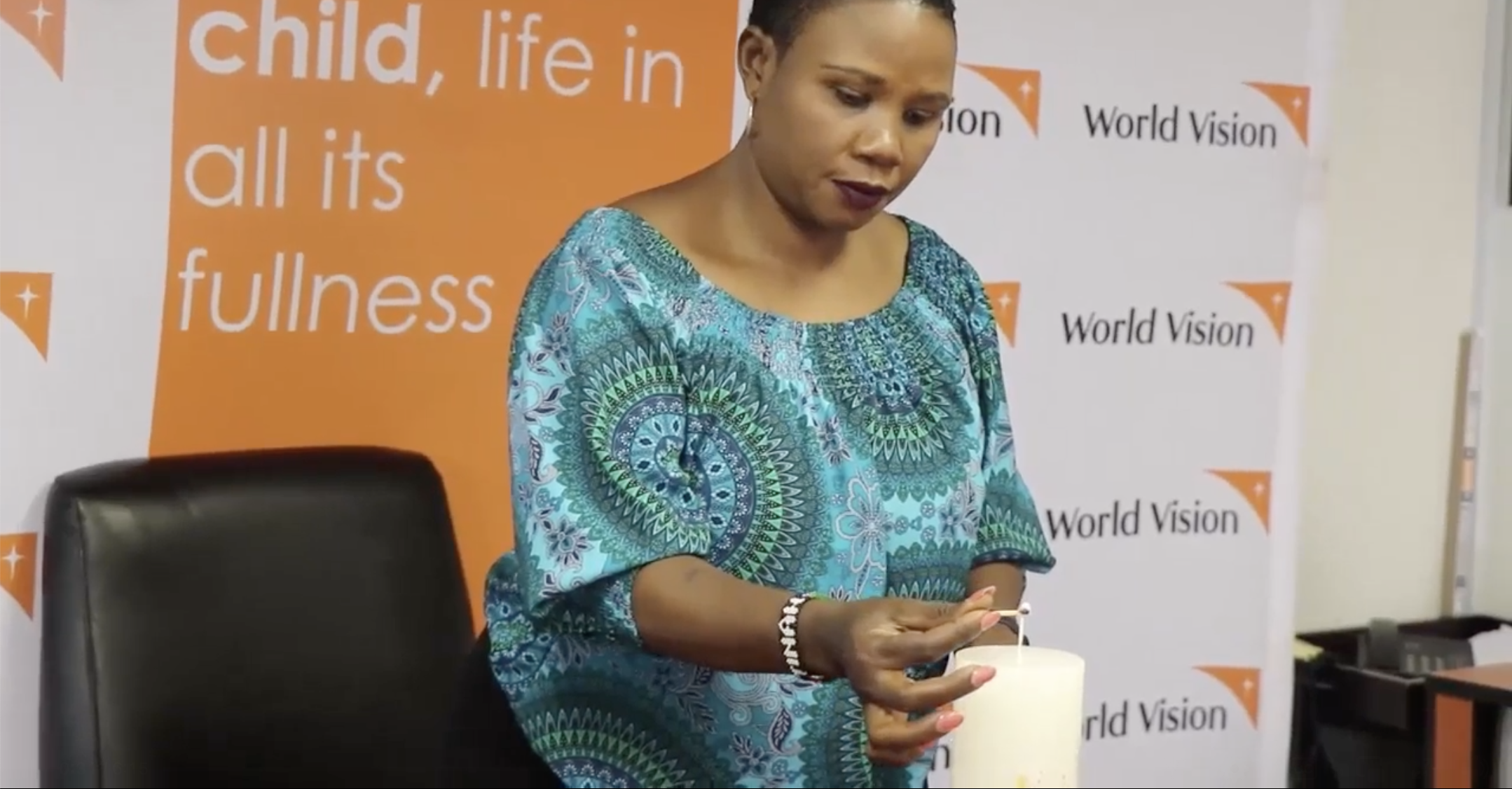 In Angola, World Vision joined the Huambo Provincial Office for Social Action, Family and Gender Equality and the Provincial Government of Huambo for a march under the slogan "Together in the fight against Gender-Based Violence: Towards a fairer and more inclusive society".
This march and many other events took place all over the country to rally all stakeholders to bring an end to GBV through awareness and the implementation of key legislation to protect marginalised women and girls.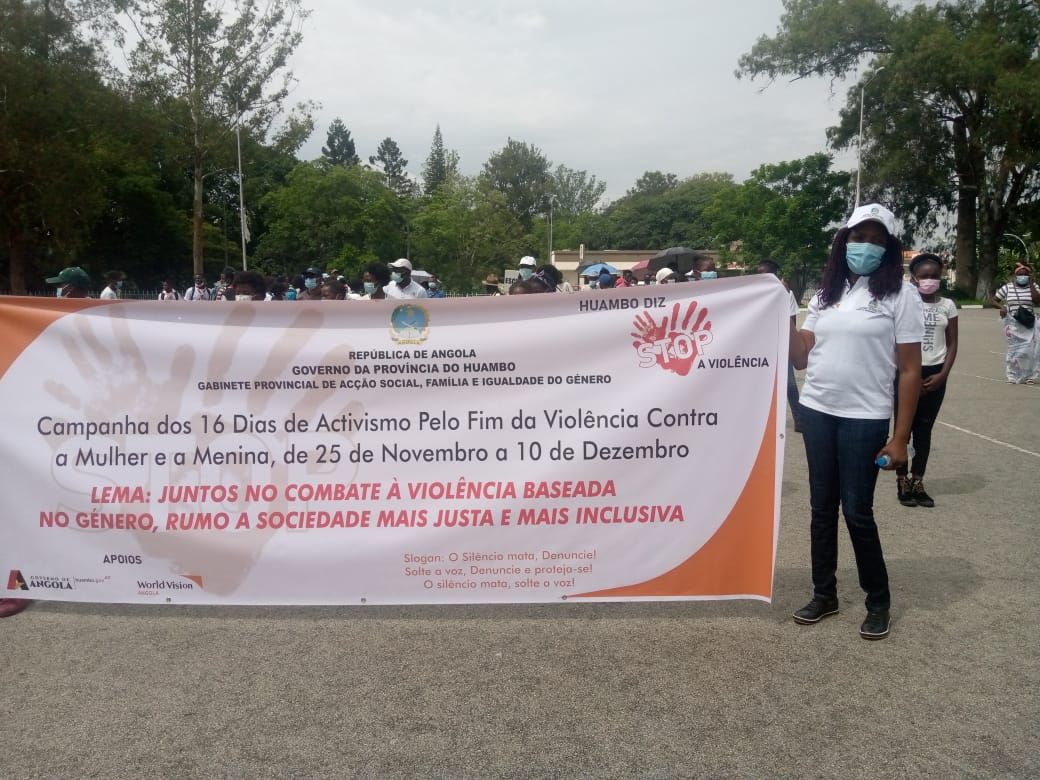 As part of activities in Zambia, the National Director for World Vision in Zambia, John Hasse, urged all actors to take action against GBV; noting that it is detrimental to household and community development, destroys families, weakens communities, in addition to causing lifelong damage to girls and women.
In Mozambique, World Vision helped bring mobile state courts into operation on the eve of the start of the 16 Days campaign, to help improve access to justice for underprivileged girls and boys and other vulnerable groups. This followed engagement between World Vision and Mozambique's Supreme Court on challenges faced by local communities due to distance, costs and other factors.
For local child parliaments, this is the way to go to ensure children in rural communities will have justice served whenever a crime is committed against them. "We hope that these trials serve to educate our parents, uncles, aunts and all community members to fight and ensure our protection from acts of violence; thus securing our physical, mental, moral, spiritual and social development", said a child parliament representative, Neria.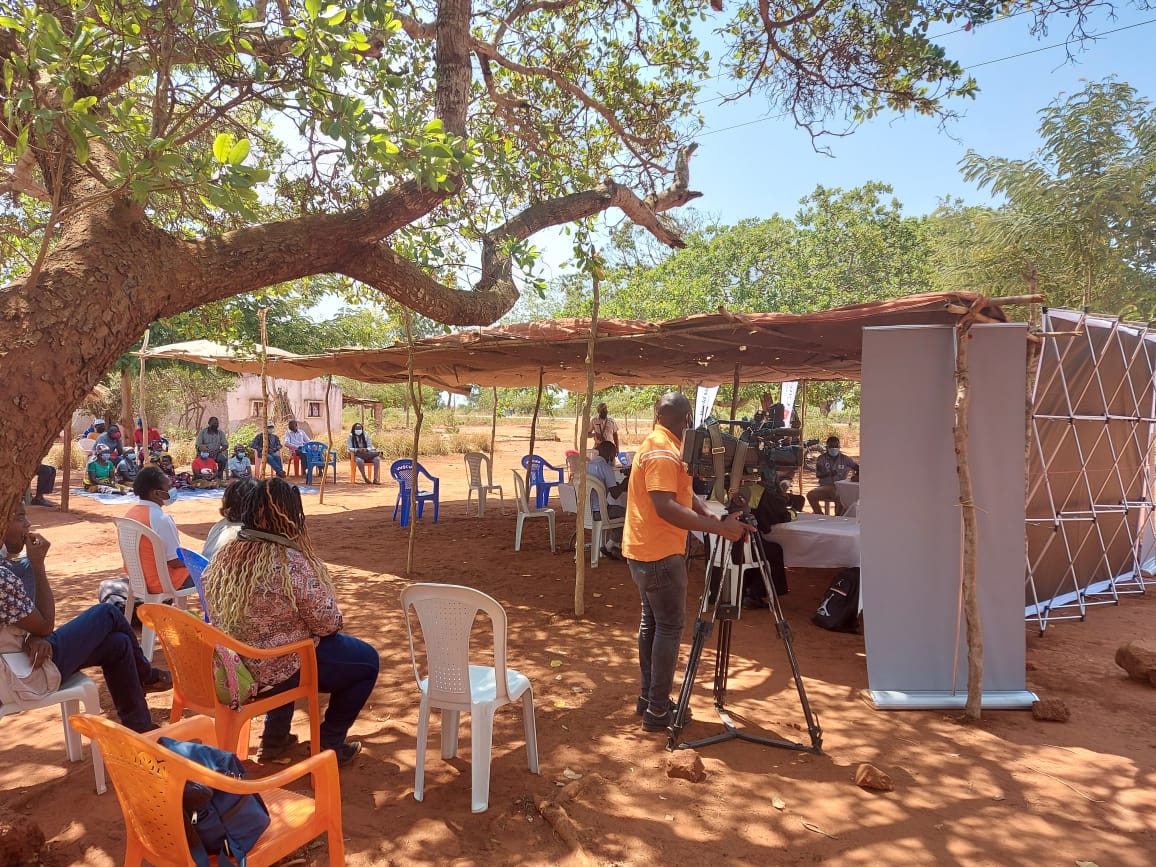 --
To learn more about World Vision's work to address violence against children across the world, click here.