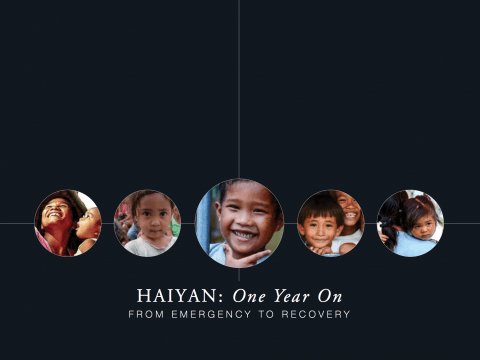 HAIYAN: One Year On - From Emergency to Recovery
Wednesday, November 5, 2014
On November 8, 2013, the world's strongest typhoon ever recorded devastated the Central Visayas region of the Philippines. The disaster has affected an estimated 14.1 million people and left 4 million displaced.
This book ushers us back to the tremendous challenge and misery faced by the survivors and brings the spotlight on the courage and grit of Filipinos despite the odds against them. Our hope is for us to learn from their stories and be inspired with their resilience.
As one community declared – we are stronger than Haiyan.