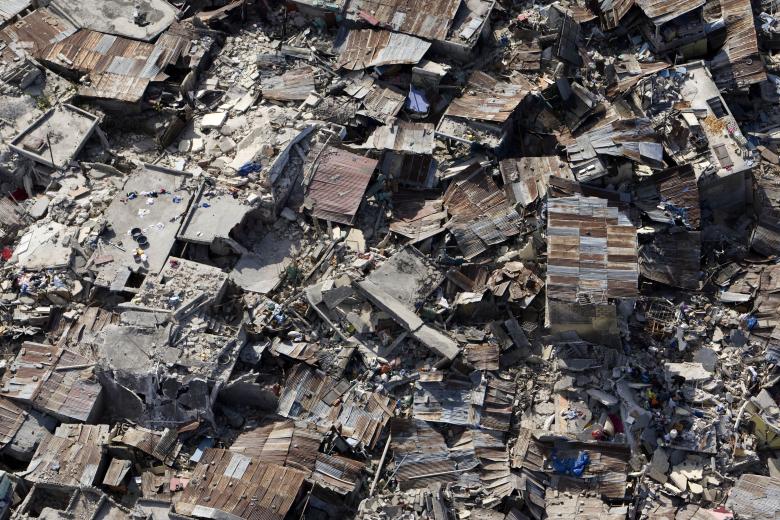 Urban Resilience Provides Framework to Bridge Humanitarian and Development Divide
Sunday, February 28, 2016
Humanitarian, developmental, human rights, and local actors must adopt urban resilience as a common framework to align their shared goals and work together to build more sustainable, inclusive, and resilient cities.
On February 11, World Vision International and the International Rescue Committee, co-led the first and only virtual Urban Thinkers Campus, hosted by the Active Learning Network for Accountability and Performance in Humanitarian Action (ALNAP), to discuss the role of resilience in bridging the humanitarian and development divide.  
The Campus is part of a UN-Habitat global campaign to inform the New Urban Agenda, to be launched at the UN Conference on Housing and Sustainable Urban Development in Ecuador this October.
Over 120 urban experts representing 94 organisations, universities, urban think tanks, media outlets and municipalities across 43 countries, joined the Campus to explore how planning for and building resilient cities is a collaborative process that requires the expertise and participation of several stakeholders, actors and drivers in the city, including communities.
Aline Rahbany, Urban Programming Advisor from World Vision International stated, "The Campus put forth resilience recommendations, a set of guidelines and principles to support relevant urban actors to both plan for and build resilience-enhancing strategies for all cities to achieve multi-dimensional and sustainable outcomes appropriated to the local context."
The
 propose that the planning and building of our future cities should be holistic and sustainable, innovative, inclusive, provide multi-faceted solutions, and empower all city dwellers. This vision can be realised through strong local governance mechanisms, social will, spatially balanced planning approaches, and link to urban economics to achieve a better quality of life for all.
Gurgen Boshyan, Humanitarian Emergencies Affairs Expert from World Vision South Caucasus, presented a case study from Stepanavan, Armenia, focusing on urban resilience in relation to development initiatives.
"In Armenia, we have a Ministry of Emergency Situations who are quite strong but they are strong mainly in response. In a way, preparedness and risk reduction is considered less important." 
"The institutionalisation of resilience is critical. We have established a resilience committee in the city and linked it to national structures and mechanisms capitalising on existing local capacities… We have included Disaster Risk Management as part of World Vision's four year community development plan within Stepanavan."
Filiep Decorte, Chief Technical Advisor from UN-Habitat, explained "Any resilience initiative should be embedded in longer term development strategy and bring in collaborative actors."
Participants agreed that the city we need is resilient, where both international and local actors work together for local solutions, which bridge the humanitarian and development divide. 
Samer Saliba, Urban Response Learning Manager from International Rescue Committee stated, "Resilience is about more than surviving; it is about thriving…. it is about betterment."