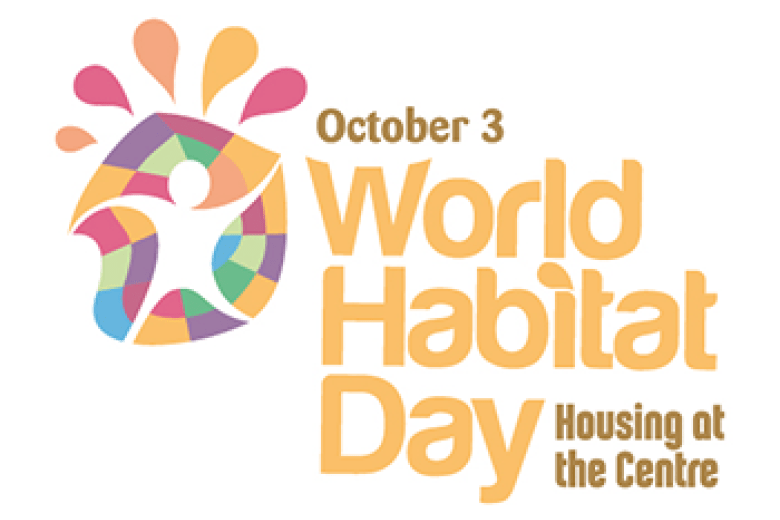 World Habitat Day: Children's Right to Adequate Shelter
Monday, October 3, 2016
On this World Habitat Day, World Vision urges local and national governments, city planners and key decision-makers worldwide to reflect on the state of our towns and cities, and the basic right of all to adequate shelter, especially the most vulnerable. 
Many children and families living in urban slums of low income countries are far from realising their rights to adequate shelter, safe spaces to learn and play, access to basic services, including quality education, health and sanitation, and accessing the opportunities that urbanisation brings. World Vision has found that a large number of children in fragile pockets of the city are not included in city planning and budgeting processes. 
In less than two weeks, World Vision will lead the children's agenda and highlight these issues at the United Nations Conference on Housing and Sustainable Urban Development (Habitat III) to be held in Quito, Ecuador. During this once in every twenty years event, the United Nations will launch 'The New Urban Agenda'– a set of guidelines and measurements that will support the implementation of the SDGs in urban areas, specifically Urban SDG #11 "Make cities and human settlements inclusive, safe, resilient and sustainable". 
With 30,000 people expected to attend the conference, World Vision is taking a lead role as Co-Chair of the General Assembly of Partners' Children and Youth Group for Habitat III, and has been a core contributor to promote children's rights in the formulation, implementation, monitoring and review of The New Urban Agenda.
During Habitat III, World Vision is confirmed to lead three events: a Children and Youth Assembly, Children and Youth Roundtable, and a Networking Event. During the events, World Vision will launch its flagship urban report, Making Sense of the City, presenting best practices, adaptations and new ideas and innovations for sustainable urban development, derived from a five year action and learning research initiative.
Every child and youth should grow up in a fair and just city, cared for and protected from violence, have equal opportunity to grow, learn and contribute to shaping future cities. They must be recognised as a key resource and agents of change through genuine participation in local decision-making processes.