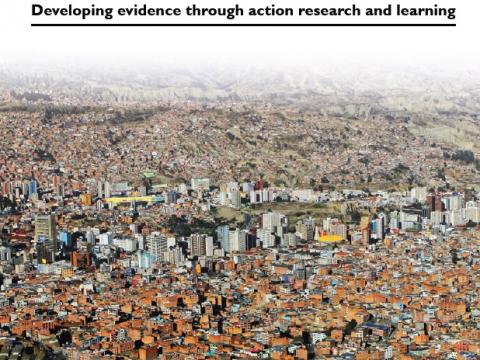 Making Sense of the City
Wednesday, October 19, 2016
In 2008, recognising an organisational need to respond and adapt to the growing trend of urbanisation, and its negative impact on the most vulnerable groups, especially children, World Vision launched an action-research and learning approach to investigate the relevance of its current development models and frameworks in urban settings.  
The Urban Research Initiative was launched in collaboration with six field offices, involving all stakeholders, including communities, in a reflective process to learn about the unique characteristics and complexities in mega, medium, secondary and small cities. Indonesia, India, Cambodia, South Africa, Lebanon and Bolivia addressed context-specific issues including land rights, economic development, governance and policy reform, protection (child labour and trafficking) and child participation in city planning.
The 'Making Sense of the City' report provides lessons from practical action with regard to World Vision's impact in dense and diverse informal settlements and slums. 
World Vision's first (five-year) phase of urban research confirms children are the first casualties of urban poverty. We are learning that proximity to services in urban settings does not mean access and that the urban poor continue to be excluded from the benefits of urbanisation due to political, social and economic factors.
World Vision's Cities for Children framework and the City-wide Approach emerged from the urban research initiative. This framework provides a multidisciplinary, integrated model for contributing to child well-being outcomes in urban contexts, operationalised through a three-stream application processed called the City-wide Approach. 
City strategies are recommended to ensure that World Vision's investment in programming and policy leads to sustainable change for children and their families.