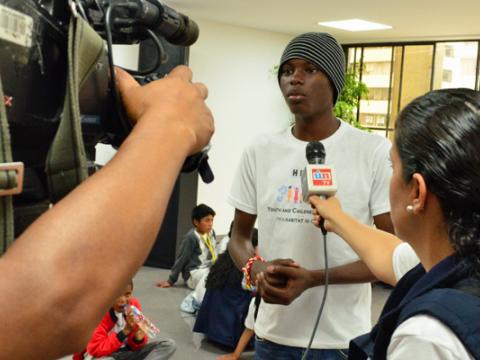 News and Media
As one of the largest child-focused INGOs, World Vision engages with a growing number of multilaterals, donor agencies, government institutions, NGOs and academic institutions worldwide. World Vision aims to be an influential voice addressing child wellbeing in urban contexts within the global development agenda.
Find out more information on World Vision's urban work in recent news, or browse the external media coverage by several organisations below.
NEWSLETTERS
World Vision's global urban team shares newsletters regularly to urban practitioners and experts across World Vision to communicate urban best practices, innovations and approaches that support effective, relevant and sustainable urban programmes.
2018
2017
2016
News Articles
Citiscope
United Nations
UN-Habitat
Urban Gateway
Devex
Huffington Post
Reuters
Cities Today
UN Global Compact - Cities Programme
Sustainable Cities Collective
National Newspapers
Press Releases
Habitat III Media Centre
UN-Habitat
Videos
UN WebTV
World Urban Campaign TV
The British Academy
Other
 Blogs