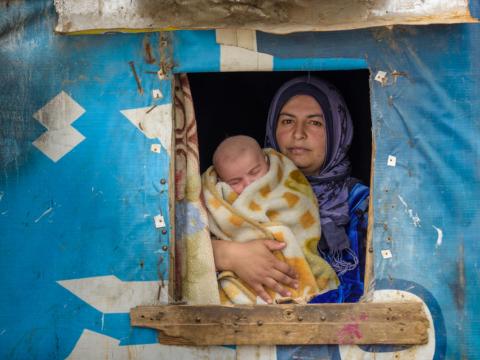 Third Syria Conference to be held in Brussels in March 2019
Friday, February 8, 2019
The Syrian civil war is the world's biggest humanitarian crisis, leaving hundreds of thousands dead and more than 13 million in need of humanitarian assistance. Since the crisis in Syria begun, around 5.6 million Syrians have fled to neighbouring countries for refuge. Children are now facing challenges that no child should ever endure such as missing school, working as child labourers and girls are vulnerable to early marriage. 
The third Brussels Conference on Supporting the Future of Syria and the Region will bring together world leaders from around the globe to rise to the challenge of supporting the millions of people whose lives have been torn apart by the devastating conflict. The EU remains the leading donor for Syrians, with over €10.8 billion mobilised collectively in humanitarian, development, economic and stabilisation assistance for people affected by the crisis in Syria and in neighbouring countries.
The Conference will commence on 12-14 March 2019. Federica Mogherini, the High Representative of the Union for Foreign Affairs and Security Policy / Vice President of the EU Commission, made the announcement last year at the United Nations Global Assembly (UNGA), during a high-level ministerial meeting on the Syria crisis.
World Vision will engage throughout the Conference to ensure children's needs are met and that decision-makers hear their voices.
How does World Vision support Syria?
World Vision's staff and partners are on the front lines of the crisis working in Syria, Lebanon, Jordan, Turkey and Iraq to bring aid and hope to children, families and communities. Our Syria Response has supported over 2.3 million people (1.3 million children) through education, child protection including Child Friendly Spaces, food and cash assistance, water, sanitation, health and winter supplies.