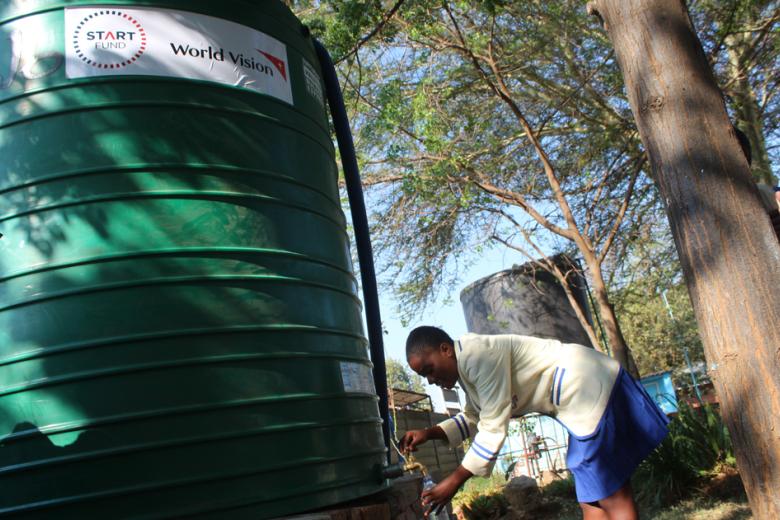 World Vision responding to the cholera outbreak in Zimbabwe
Wednesday, September 26, 2018
With funding support from the UK Start Network, World Vision Zimbabwe (WVZ) is implementing the Cholera Response project in Glen View and Budiriro, the epicentre of the current cholera outbreak.
This emergency response is being implemented for 45 days starting from mid-September. Among other activities the project is focusing on improving access to basic water supplies for 30 schools.
WVZ Cholera Response Manager, Albert Ndanga said they are already on the ground responding to the outbreak in schools.
"We are providing fifteen schools with 5000-litre water tanks and clean water is being delivered twice a week up until the end of the response project. We have also provided 30 schools with tapped water buckets, protective clothing, disinfectants and detergents for general school cleaning and toilets," said Ndanga.
In addition the project conducted a rapid one day training for 64 teachers from 32 schools on hygiene promotion. The organisation is also raising awareness on the cholera outbreak through various forms such as posters and pamphlets.
World Vision Zimbabwe is working with various partners who include the City of Harare, Oxfam and Higher Life Foundation among others.