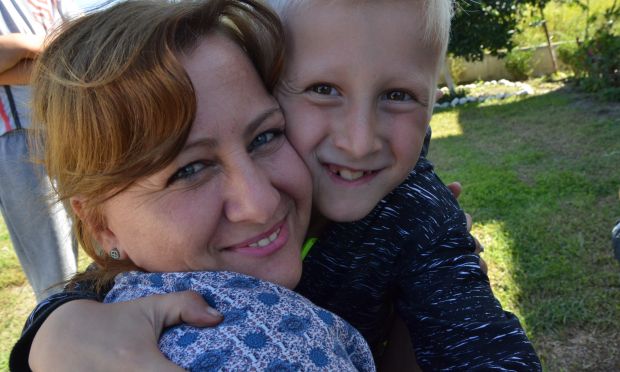 Being in the heart of Europe in the 21st century, it feels strange to talk about violence against children. Unfortunately violence is still there, screaming in the family, school and then it spreads to the whole Albanian society. World Vision's Child Wellbeing report in 2016 showed that 70% of children admit that they have experienced violence. Also, according to a UNICEF study 30,7% of children report that they have experienced violence at school. "I remember a few years ago, when my eldest son started school, the teacher had beaten him until he was bleeding as he didn't perform well in class." I felt grief in my heart, but on the other hand I didn't complain about this… in fact I praised the teacher by blaming my son." says Lola, almost crying.
Lola, from Kuqan village in Elbasan is one of the 600 people that attend the 24 child protection groups organised by World Vision Albania. She has been involved with such a group for the past two years and has been trained in positive parenting, children rights, child protection and participation and roles and responsibilities in the family. She tells us how these trainings have changed her life and the way she behaves with her children now. "Besides being silent for the violence at school, sometimes I have myself beaten my children. I feel so bad and I regret it, but it's never too late to change," she adds.
The knowledge and best practices she has learned in the child protection group are evident in the way she behaves with her two sons Leo, 11, and Kostandin 8. The love, care and time she spends with them shows much more than words. Despite the general mentality in her village, where violence is part of discipline, she raises her voice not only for her own children, but also for other vulnerable children in the community. "As a group we know that violence is still a practice at school, so we decided to address this with the teachers and the school principal. I will not stop raising my voice for children's rights, because we are not their owners but guardians and protectors" says Lola.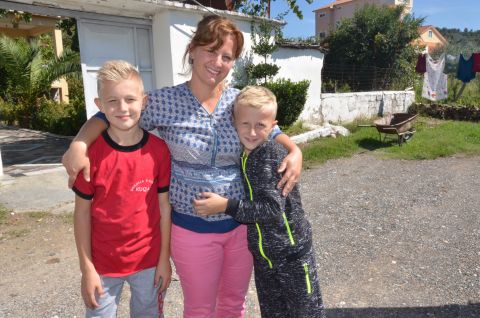 She is one of the women who goes door to door in the village and talks about children's rights and positive parenting models. She often invites other women in her neighborhood for a coffee and discusses about positive parenting practices and other problems affecting children. "It's not easy to change things in our community, as these topics are still a taboo, but if you are changed inside as I am, you reflect it outside and can't stop talking and acting on behalf of the children" concludes Lola.