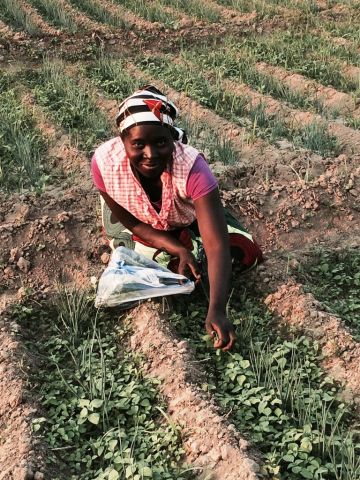 In Angola, we want to see:
All adolescents develop hope and skills for a productive future
Families and children who have a reason and the resources to be in school
Children who are well-nourished and free from hunger so they can prepare for the future instead of struggling to survive today
Families have adequate and resilient livelihoods, income and assets to meet their needs
Many Angolans are still deprived of their right to an education. The lack of education and recreational centers, in particular, has led to an increase in early marriages and pregnancies which has also contributed to a high child mortality rate (one of the highest in the world at 150/1,000).
27% of young people are illiterate, and in rural areas, this increases to 60%.
Only 2% of rural girls attend secondary school, rising to 28% of girls living in urban areas.
Not only are we working with families to ensure children and families have enough food to eat to meet their nutritional needs by increasing crop and livestock production and productivity, but we are also partnering with parents and communities and encouraging them to diversify their incomes with non-agricultural related activities. Finally, we are equipping families traditionally excluded by financial institutions with the tools to save for and invest in their futures through the implementation of savings groups.
Yes! In 2015, only 14% of households in the areas where we are working had sufficient diversity in their diets to meet the nutritional requirements of their children. Although there is still more work to be done, we are celebrating that as of 2017, 53.46% of families now have sufficient diversity in their diets. We have also seen a 25% reduction (from 44% in 2015 to 19% in 2017) in the number of families who had at least one hungry month (a month without sufficient food resources) between 2015 and 2017.