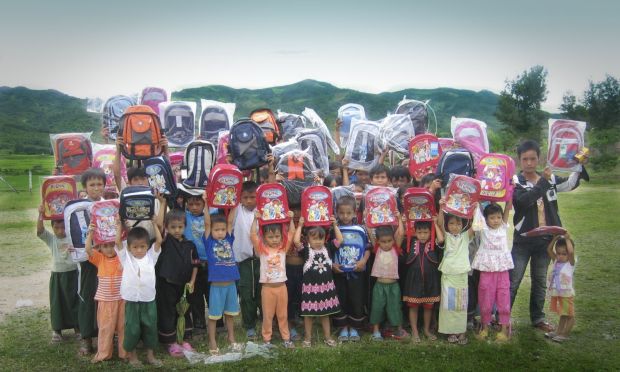 "I feel that our vision (World Vision's Vision) has become true when I see changes and impacts in the communities" – Zechariah (Manager of Myaw Lint Chin ADP)
It is not easy to bid farewell to familiar faces and places where you have been almost for the last two decades. But for Myaw Lint Chin ADP, World Vision in Kyaing Tong, it is bitter sweet looking back throughout the years and knowing that the community is now able to be standing firm on their own in the future.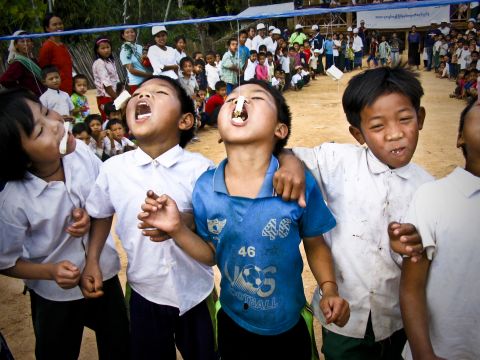 "I'm so happy to serve people in need, even though I cannot contribute money to it. Having worked for almost 13 years as a CDF, I feel unhappy for I can no longer serve for these communities" U Ah Si, one of the Community Development Facilitators, from Myaw Lint Chin ADP gives his remark on the achievements and community sustainability after the Area Development Programs phased out in Kyaing Tong.
In 2001, World Vision Myanmar started implementing their Area Development Programs in Kyaing Tong, the East region of Shan State. As a child focused organization, World Vision focused their development work on Child Wellbeing, including Health, Child Protection, Education, and Economic Development for the community.
During the early phase of Myaw Lint Chin ADP, Kyaing Tong ADP, there were no trained volunteers to conduct health awareness sessions, thus, community members lacked health and sanitation awareness, mothers did not receive proper antenatal care and nearly one-third of the children suffered from malnutrition.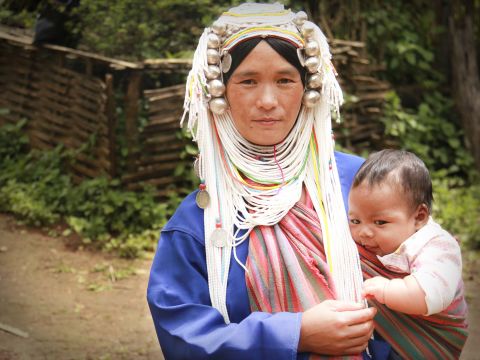 Kyaing Tong didn't have kindergarten or preschools for children, the primary schools enrolment rates were low since the villages were far from schools and the community did not recognize the importance of education. For that reason, Child Protection was also at risk. The community knew little about child rights, child participation and child protection.
Although the main source for community incomes was from agriculture, before World Vision's Area Development Programs started programming, farmers did not have basic knowledge on animal husbandry and agriculture. One of the worst things which effected both the community and the environment was using slash and burn farming techniques that destroyed forests, causing frequent landslides and floods.
With ADPs, there are now well-trained midwives who conduct quarterly antenatal care sessions, pregnant women are under good cares and children's growth is closely monitored to prevent malnutrition. Over 3,000 latrines were constructed for sanitary purposes and over 91.8% households now have access to stable water supplies.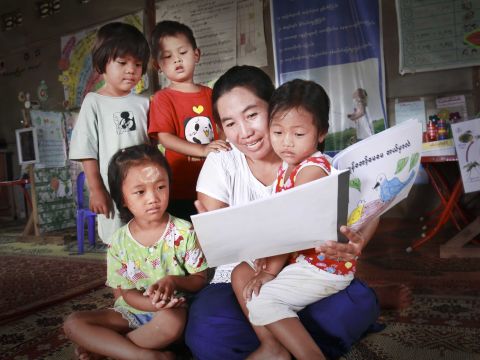 By raising awareness about the importance of education to parents, they are now encouraged to send their children to school and as a result, school enrolment rates are higher than before WV. With 19 Early Childhood Care and Development Centers and 10 Primary Schools, children do not need to travel too far to study, benefiting 500 to 600 children yearly. Life skills education were also provided for 1,200 children who could not go to schools and allowed them to learn about problem solving and setting life goals in vocational training. Vocational training empowers children like Sai, who took a hair trimming course, became a hair dresser and now aims to open his own saloon in the near future.
"Thank you World Vision for the support to our family and the community. They have done a great job during these years. We will never forget World Vision," said Sai.
The communities once had little knowledge about child protection, but now 20 Child protection Advocacy Groups have formed with 365 members. World Vision established 12 children's groups with 272 children to raise awareness about the importance of child rights and protection in the community, as a result child participation has improved.
Not only do the communities now have better knowledge of Child Protection, Health and Education, agriculture and community welfare sessions have also improved. World Vision provided cash book and savings training, trained farmers on agriculture and animal husbandry in collaboration with government departments and conducted environmental conservation sessionsThe result is that over 1000 farmers are now trained on agriculture and animal husbandry and 94% of the households in the communities are getting sufficient food diversity.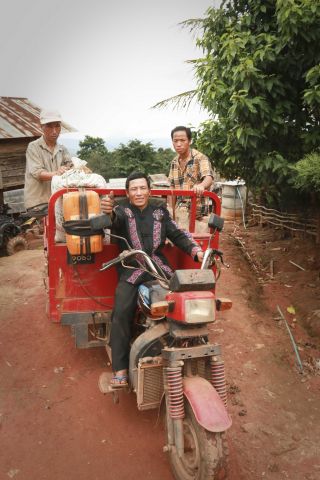 Since achieving sustainability is one of the main focuses of World Vision, over the years, 20 community-based organizations have been strengthened with improved skills and more resources. They are now ready to take full responsibility for community development, and will continue to lead a variety of action groups, such as health committees and early childhood care development committees, to implement their plans.
It is safe to say that the community, parents, caregivers and all the others who participated in World Vision Area Development Programs, are now able to sustain the development processes in their villages, families and schools. They have seen the differences in their life and learnt how important it is to protect child rights for better future of the community.
World Vision's Kyaing Tong Area Development Program have benefited 76 villages (4 village groups), 4,451 families and total 20,200 populations, including 5,969 men, 5,950 women, 4,267 boy child and 4,013 girl child) throughout the years.
Following are some quotes from the community members, children and stafffrom World Vision Kyaing Tong.
Nang San Seng (CSC_Almost 20 years of services in ADP)
"I am so happy to see changes and impacts in the community. I am pleased to bring good things for the children. I am so happy to see children are educated and are ready for their career development. I am so proud to share my skills and knowledge for the needy people for the sustainable development. I feel great for I can share and plant Development Seeds"
Mg Yar Ba Yar(RC_Now attending Final year in UFL University in MDY)
"It is a great opportunity for those who are in difficult situation for schooling. Because of World Vision's support for the Grade 11 students, I was able to attend and passed the Matriculation Exam. Like World Vision did for us, I decided to help for the needy people when I grow up. I am so thankful to World Vision for what they did for me and my community for development."
Ma Nar Chi (RC _Graduated with M Sc (Zoology) )
"Even though it was a small thing for World Vision, it was a great opportunity for those of us whose family are big enough to provide fully school supports to all children. As World Vision's Vision says, I will do my best to bring fullness of life of children when I grew up. I am so blessed to be a change agent in my community and I can prove it now by having M Sc degree in Zoology. World Vision's deeds will never be forgotten and will always be remembered"
U Lone Shi Woon ( 65 years _CBO & Village Head)
"I understood the meaning of Development only from World Vision. I regret that it is too late for me to serve for my village especially for the children to have brighter future. Having taught by World Vision, I now can feel that children are our future. Thank you World Vision"
U Ah Lah ( 53 years _ CBO leader & Village Head)
"I feel that I can do my best for the children. I am so pleased what I have done for my community as a leader especially for the children. World Vision opened our eyes of development. Thank you World Vision,you will always be remembered in our hearts"