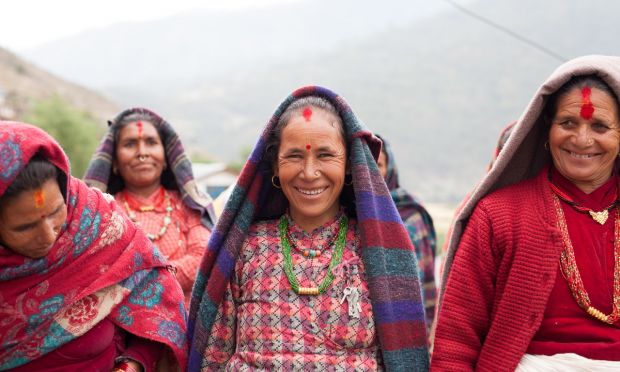 This International Women's Day, we feature some inspiring stories of women in Asia Pacific who are creating positive social change and who stood up for courage, hope, and love despite hardship. Here's to celebrating and recognizing all of the women who inspire us.

Ruth has been volunteering to be part of World Vision's Maternal, Newborn, Child Health and Nutrition program in the Solomon Islands. She wants to contribute in improving the health of pregnant women, mothers, newborns, and children under the age of five. As a volunteer, Ruth has dedicated her time and energy towards helping mothers and infants.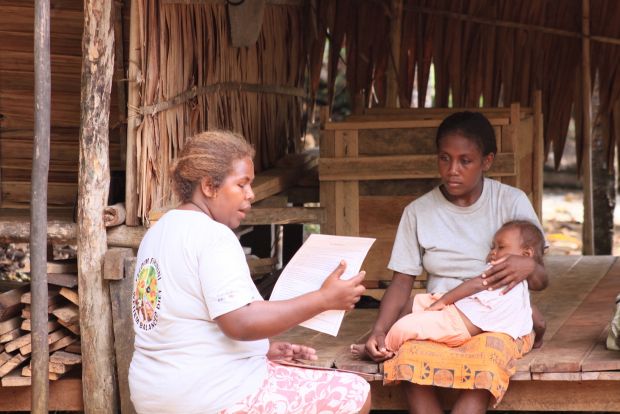 Saniyas lives in a Muslim minority in Phnom Penh, Cambodia. Because of poverty, she didn't finish her elementary years and was forced to work as an illegal factory worker abroad. Thankfully, her life changed for the better when World Vision introduced her to vocational training. When she was given a sewing machine. She's happy to make different kinds of traditional Muslim dresses. "I'm working from home and take care of my child at the same time," says Saniyas who is now five months pregnant with her second child.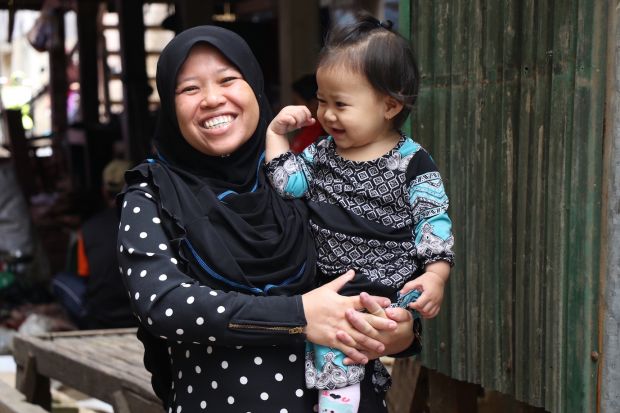 As a World Vision interpreter in Cox's Bazar, Bangladesh, Sathi hears many harrowing stories every day from the refugees who fled the violence in Myanmar, especially women and girls. "Listening to the refugees' stories and seeing their harsh conditions, I realize what a struggle life is. I want to speak out for them. I feel a hidden strength when I do this," says Sathi. "At first I was afraid to serve in this emergency situation. Now I'm proud to be working for the well-being of humans, advocating for better living conditions for refugees and standing beside them in these hard times. When I'm interpreting their stories from Rohingya to English or Bangladeshi each day, I am the voice of these distressed people."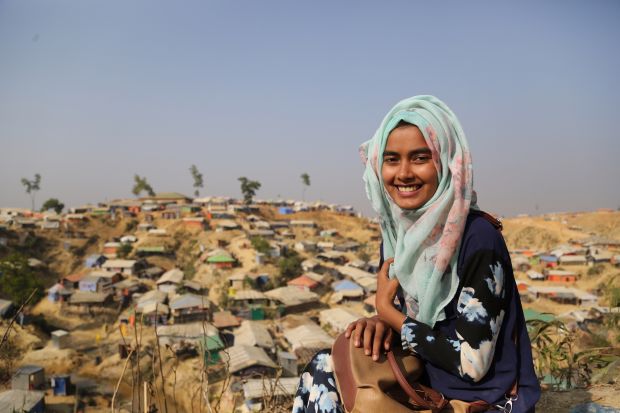 Being a single parent, Kusum worries about the life-threatening health condition of her son. She thought she had all reasons to give up, dealing with the aftermath of Nepal earthquake three years ago. However, Kusum found her niche when World Vision introduced some livelihood training. She put up a small tailoring business at home and eventually earns better income. She's now saving money to send her son to India for medical treatment.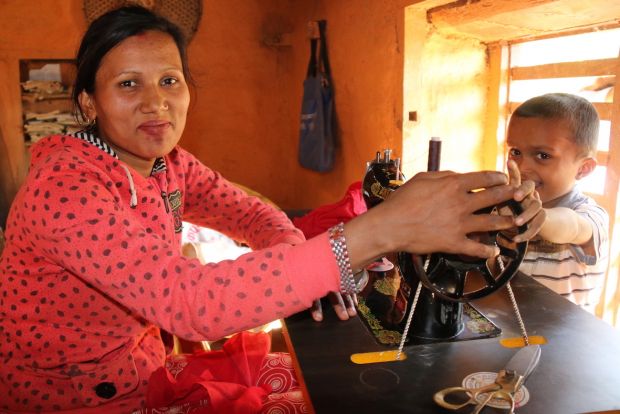 Marta is a champion and an advocate for gender-quality in Timor-Leste. She's part of a team in raising awareness about gender-based violence including building community resielience through community-driven livelihood. "I speak about gender-equality to the families. By equal sharing of responsibilities and mutual understanding within the family, we can avoid conflict. If there's peace between a husband and wife, there is peace in the family. Then, this extends to the whole community," says Marta.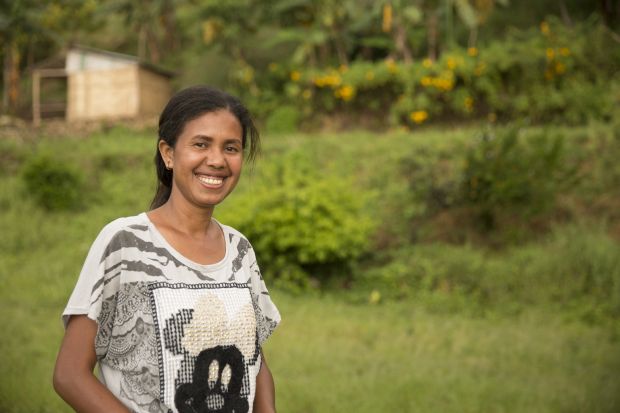 61-year-old Purumala used to own a store in Marawi City's war zone. She was raised to be a businesswoman. When the battle ensued last year, she and her family were left with no choice but to leave the city. They stayed with relatives and had to depend on what the government and aid agencies would give them. After nine months of disrupted livelihood, Puromala is excited to start her fruit stand using the money that she will get from World Vision's cash-for-work program.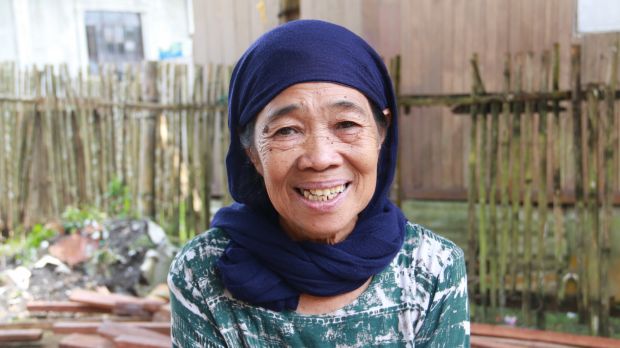 Through tailoring, Zar Zar from Myanmar is not dependent on her husband's income anymore. Thankfully, her income has been doubled up that she's able to support her daughter's needs as well. "It was always my dream to make beautiful dresses," says Zar Zar. To pass on the skills to other girls and women, she's volunteering to teach sewing in her home for free.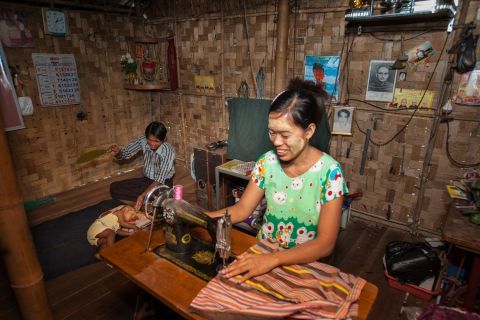 Joti, 16, a child leader from Bangladesh, received a 'Begum Rokeya Joita' award during "Begum Rokeya Day" last 9 December 2017 in their state. Named after Begum Rokeya, the award is a Bangladeshi national honour conferred on individual women for their exceptional achievement given by the Ministry of Women & Children Affairs, Government of Bangladesh. It recognises the pioneering contribution of an individual in empowering women and raising women's issues.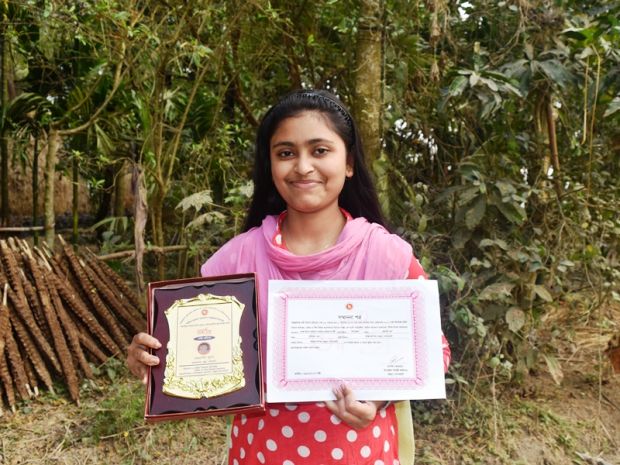 YASMIN
Yasmin already faced difficult times raising her children as a single parent. After escaping the hostilities in Marawi, she and her kids had a tougher life living in the evacuation center. "I want my children to grow in an environment that helps one another, that embraces peace and not violence. I survived many years of not having a husband around to help me raise my two children. I will get through this tough time again," says Yasmin.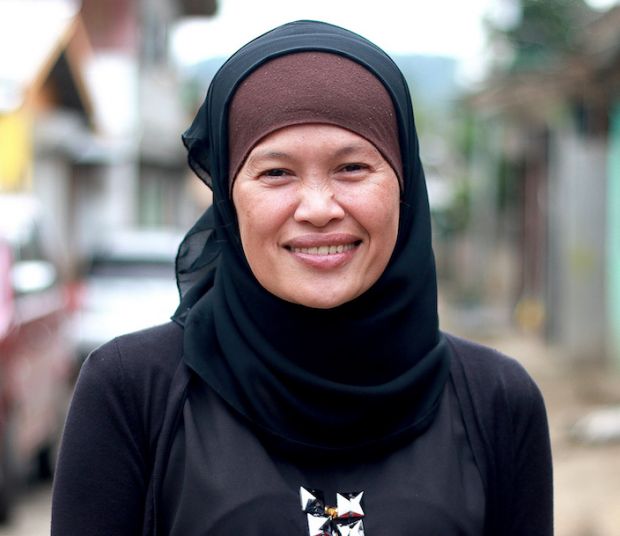 In Dungarpur India, women farmers are making a huge difference. "Farming has been male-dominated. Especially, men only went outside Dungarpur to sell produce but this has changed now. Women are now successful farmers and agri-entrepreneurs. We are happy to bring social change in the community," says Laxmi Raut, farm leader. Laxmi's farmers' group of women not only strives to build economic stability but also aims at addressing children's health issues particularly malnutrition.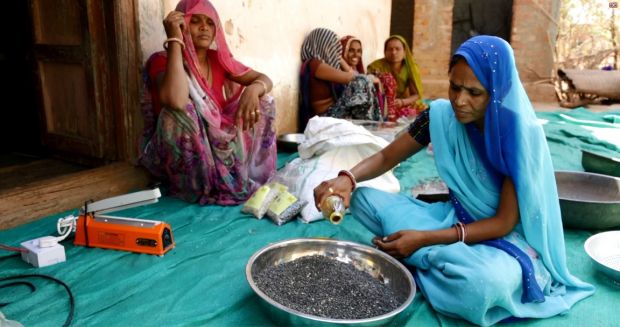 Guilaine is a Sunday school teacher in Vanuatu, teaching children about their rights and how they can protect themselves from different forms of violence. By facilitating child-friendly activities like singing, story-telling and interactive play, children develop healthy relationships among themselves. Gilaine hopes to reduce gender-based violence in her country.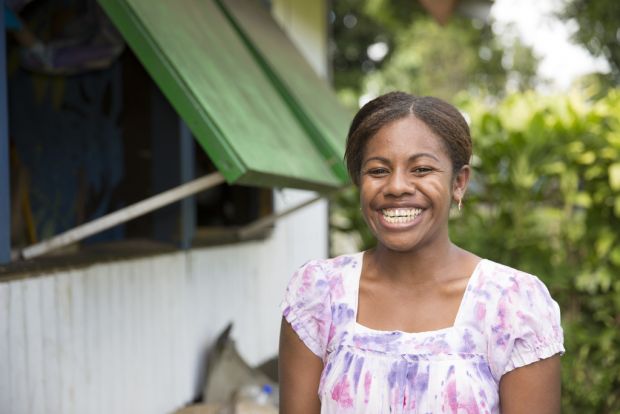 Note: Click the names to view full stories