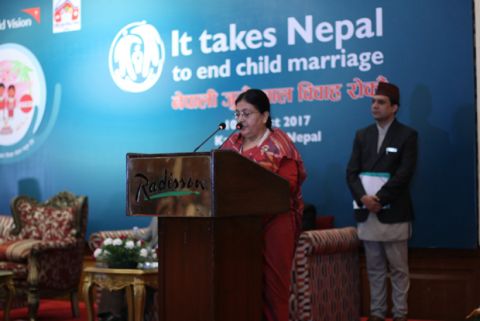 Child marriage is one of the main issues in Nepal that badly affect the future and welfare of most women and girls, including boys. Report indicates that Nepal has the third highest rate of child marriage in Asia, after Bangladesh and India.
To address this issue and to reduce child marriage in Nepal, World Vision International Nepal (WVIN) and Association of Community Radio Broadcasters Nepal (ACORAB) jointly launched a five-year campaign in Kathmandu today, "It Takes Nepal to End Child Marriage".
The campaign launch was participated in by Right Honourable President Bidya Devi Bhandari, high-level dignitaries, civil society and children. This campaign supports the Nepal Government initiatives to meet the Sustainable Development Goals (SDGs), especially targeting SDGs 5.3 and 16.2.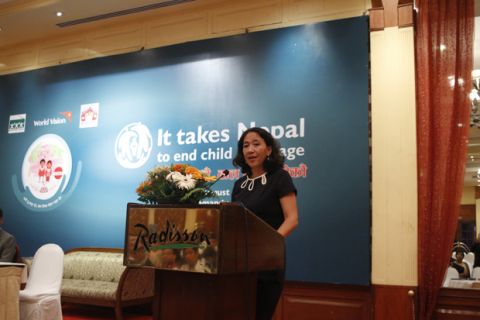 Elizabeth Hanna Satow, National Director of WVIN, said, "Child marriage is a human rights violation because it deprives those involved, especially girls, of education and health services, the chance to learn, grow and plan for a future pushing them further in a cycle of poverty. The responsibility for elimination of child marriage should be shared by parents, schools, communities, government, corporates, and the broader society."
The campaign will embrace a holistic approach to address the issue of child marriage through strengthening legal and social system for protection of vulnerable women and children from local to national level. It also aims to increase resilience of community including children for better protection of women and children from Gender Based Violence and abuse; and practice multi-sectoral response.
---
Featured image: