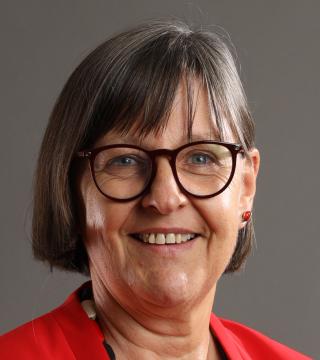 Esther Lehmann-Sow
Partnership Leader – Faith and Development
"I am passionate about ensuring our work unlocks the potential and power of faith to build brighter futures for vulnerable children."
With more than 25 years of field experience working with vulnerable communities and children, Esther has managed country programme offices, led major emergency responses and directed World Vision's work across West and Central Africa.
Esther is passionate about the holistic well-being of children, and the role of faith communities in realising this. She has worked in a number of multi-faith settings to test, refine and scale approaches that engage faith communities to promote positive values and behaviours for the most vulnerable children.
In her current role, Esther leads World Vision's global work to drive positive change for the world's most vulnerable children by boldly and humbly living out the organisation's Christian faith and calling, and by joining hands with diverse partners.
Esther is a German citizen, widowed, mother of three, and currently lives in Dakar, Senegal.
Follow Esther on Twitter @SowEsther
Read articles by Esther