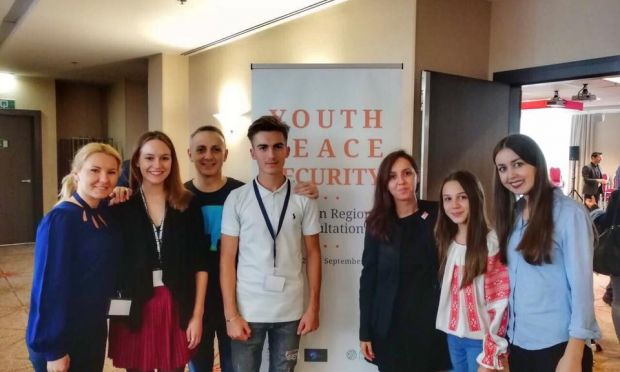 This 25th September, 50 children and youth peacebuilders from more than 30 European countries gathered in Brussels for the first European Union led Youth, Peace & Security event. World Vision, together with 4 other international peacebuilding organisations, UNPBO and UNFPA joined forces to ensure the EU decision-makers act on the first UN Security Council Resolution that shifts the paradigm of young people as agents of peace and not as troublemakers.
The event marked the last step in a series of worldwide consultations on the engagement of children and young people in peacebuilding activities as mandated by UNSCR 2250. The recommendations and findings of this consultation process will inform EU security policies and feed into the Global Progress Study on the positive contribution of young people to peace processes and conflict resolution. The UN Secretary-General will present the Progress Study to the UN Member States in early 2018.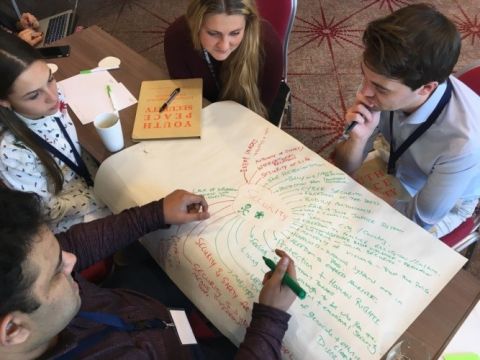 World Vision, as a lead partner of the EU, has successfully advocated and included the voices of the hardest-to-reach children into this EU and global process. Arlett (15) from Romania and Kujtim (16) from Kosovo, effectively brought the perspective of children and younger youth into the discussion and drew attention to points such as peace education, the role of families and community members in building a cohesive society as well as the effect violence can have on children. Their innovative ideas and perspectives brought a sense of reality-check and pragmatism to the EU.
The concrete recommendations of this three-day-workshops were presented to EU officials, including Jonas Jonsson, Head of Division for Multilateral Relations at the European External Action Service, Graeme Simpson, Lead Author of the UN Progress Study and several members of the Advisory Group on Resolution 2250. In a final symbolic "Circle of commitment" participants and organizers committed to further work for full inclusion of young people in the field of peace and security and for making their voices heard at all level of decision making. EU has also committed to mainstream young people and he recommendations in all the security and resilience policies currently being discussed by the EU and its Member States.
More here