Enhance National and Local Capacities
to Combat
Trafficking in Persons in Bosnia and Herzegovina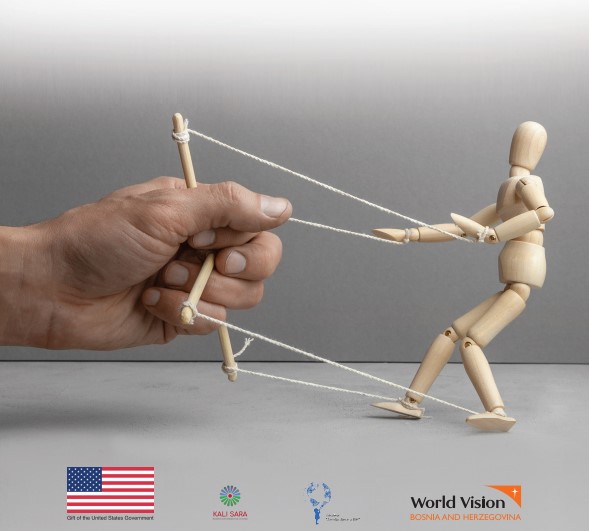 Project Snapshot
Title: Enhance National and Local Capacities to Combat Trafficking in Persons
Duration: 01/3/2020 - 30/11/2022 (with possible no cost extension)
Project budget: USD 750,000
Main Donor: U.S. Department of State, Office to Monitor and Combat Trafficking in Persons
Location: 30 municipalities in Bosnia and Herzegovina
Implementing Partners: Association Zemlja djece in BiH, Kali Sara-Roma Informative Centre
Project Status: Ongoing
Enhance National and Local Capacities to Combat TiP  project in Bosnia and Herzegovina (BiH) is building and strengthening the capacity of government to respond to victims of trafficking (VoT) and to fully meet the minimum standards for the elimination of trafficking.
The project's three main objectives are to (1) improve provision of shelter, healthcare, counseling, legal assistance, repatriation, (2) advance operationalization of multi-disciplinary national referral mechanism, and (3) raise awareness and provide educational information on human trafficking issues and risk factors for first responders, medical professionals, teachers, and other relevant community members.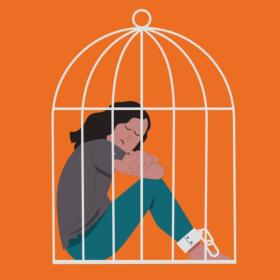 Actions in brief
Support the development and adoption of the new National Anti-Trafficking in Persons Action Plan (NAP) by the Office of State Coordinator for Combatting Human Trafficking, ensuring participation of Roma representatives in the development process, and linking it with other existing and relevant action plans; conduct regional workshops to monitor the implementation of NAP.
Develop entity, cantonal, and municipal level protocols for coordination and assistance to victims of forced labor and forced begging  for first responders; conducts trainings for the protection network members in 30 municipalities to operationalize coordination and assistance protocols.

Build capacity of 25 Roma civil sector representatives and community mediators to conduct and coordinate anti-trafficking actions in Roma communities and participate in government consultation processes to provide input on policy and legislation; engage representatives of Roma civil sector in Regional Monitoring Teams (RMTs) and Protection Groups.

Strengthen the implementation capacity of the national referral mechanism and RMTs by working with the Department for Combating Trafficking in Human Beings to train all members of the updated RMTs on upgraded SOPs for victim identification and referral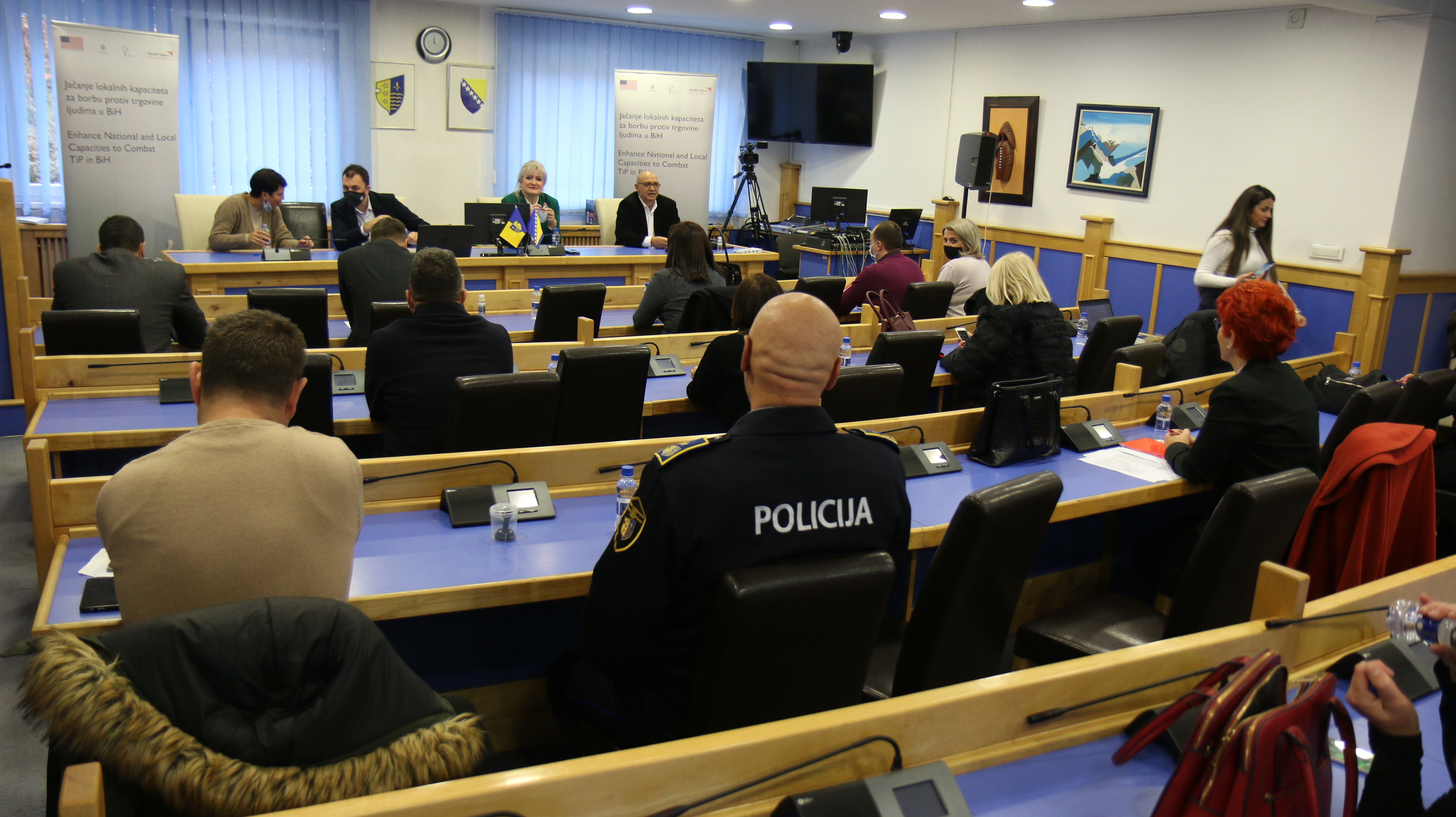 Project achievements
The National Anti-Trafficking in Persons Action Plan (2020-2023) is being developed ;
SOP/Guideline for the identification and referral of victims has been upgraded;
8 operational protection groups have been established and protocols for coordination and assistance to victims of forced labor and forced begging for first responders developed (Banovići, Lukavac, Gračanica, Gradačac, Doboj Istok, Grad Tuzla, Bugojno, Bosansko-podrinjski kanton-Goražde);
17 capacity building trainings with 326 trained first responders;
26 Roma civil sector representatives/community mediators have been trained to participate in RMTs;
45 community meetings with 362 Roma community members and state institutions representatives conducted with the goal of raising awareness and sharing information about trafficking in persons.