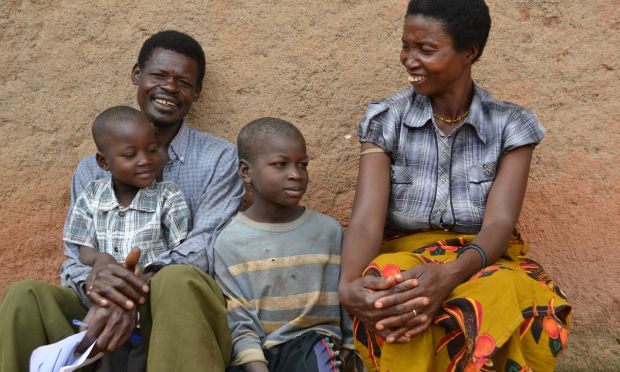 The hard life led by Jean Nzeyimana and his wife Claudine pushes them to act against the will of their religious leaders. Jean and Claudine live in Giheta commune of Gitega province, centre of Burundi. They are father and mother of Ciza and Délicia, children respectively aged of 11 years and three years. Despite being devout believers of a religious congregation that is against birth spacing by modern methods, they were obliged to adopt a modern method of birth spacing for the sake of mother's survival.
After the birth of their second child that comes 12 months after the first, child that unfortunately dies from malnutrition, the mother nearly dies. "Enormous financial resources are spent in consultations for healthcare in various health centers to try to save Claudine who is attacked by a continuous bleeding," her husband explains.
Nurses advise mother to adopt a birth spacing method. According to them, the uterus was tired because of non-spaced births and needed time to rest. Suggestion was not immediately followed, Jean and wife had to pond about it twice. People especially religious leaders might not support the idea. In despair, Jean meets by chance in his corner, NGO workers talking about birth spacing. He takes one of them aside and tells him about the case of his wife; husbands recounts. Shocked, the NGO agent asks him to call Claudine. When Claudine comes, she recounts her story in a compelling way, as her husband did. Touched, the agent gives her pills with instructions to consult a nearest health center for accompaniment.
But Claudine's religious leaders of the area knew everything. Sanctions were taken against the couple. They were no more allowed to participate at the communion and to have their children baptized.
Religious leaders become more understanding
The action conducted by World Vision's Reproductive Health Project towards Claudine's religious leaders brings to an end of family's uncomfortable situation within the church. Five religious leaders among them were targeted and trained by World Vision's Project. This training finally put on family's side the religious leaders. They became more understanding than before.
Jean and Claudine are happy to have recently had their children baptized by the same religious leaders who were refusing to baptize them.