Collaboration and partnerships for disaster management
As man-made and natural disasters become more complex, the ability to share resources, develop skills and innovate through partnerships is essential to sustainable disaster management. We work with a number of valuable partners, including governments and institutional donors, Non-Governmental Institutions (NGOs), civil society and the private sector.
By working together, collaboration and partnerships provide critical assistance to the world's most vulnerable children, families and communities, including during emergency situations.
While finances may play a role, collaborations and partnerships are also about skill-sharing, staff volunteering, advocacy, innovation, learning and research and complementary actions. By leveraging each other's investments and work, this means reach, coverage and impact are extended – providing crucial assistance to communities and children in times of crises. It can also strengthen services and business opportunities, benefiting affected people long after the crisis.
Governments, Non-Governmental Organisations and institutional donors
We partner with a number of governments, UN agencies, NGOs and institutional donors. These partnerships are indispensable in enabling crucial on-the-ground work to assist vulnerable children and communities, including disaster management.
We are proud to partner with: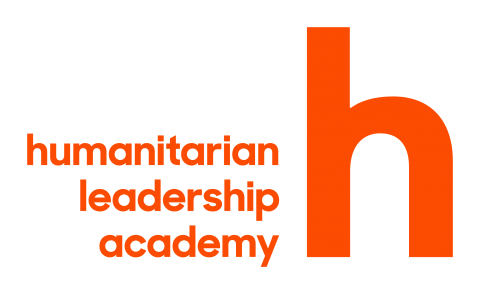 The Humanitarian Leadership Academy is a global learning initiative that facilitates partnerships and collaborative opportunities to empower people around the world to prepare for and respond to crises within their countries.
Our partnership with the Humanitarian Leadership Academy sees both organisations collaborate on a range of activities at global and local levels with support between World Vision National Offices and Humanitarian Leadership Academy Centres.
Partnership activities include advice, cooperation and coordination, sharing existing content and knowledge, and co-creating new learning opportunities for humanitarians.
Additionally, we collaborate with the Humanitarian Leadership Academy on projects to improve quality learning opportunities including wellness and resilience, innovation and coaching and mentoring.
We also provides input and advice as required through the Humanitarian Leadership Academy's Learning Advisory Board.
Learn more about our projects that are impacting the lives of children in disaster affected areas.
Private sector partnerships
Our private sector partners are fundamental in helping us achieve sustainable disaster management at every stage – from preparedness, emergency response to recovery and rehabilitation – including innovation, technology and financial services.
With the changing face of disaster management and the continual increase in urban populations, there is a need to explore new ways of engagement to address disaster management. According to UNOCHA, almost 80% of the private sector (from multi-national corporations to local small and medium-enterprises and foundations) wants to engage with communities to better prepare for and address crises. These joint efforts will not only bring respective expertise of different partners, but will also forge co-creation of services and products to address community needs in disaster/crisis-prone and affected areas.
When disaster strikes a community many local businesses are also affected, as they are an integral part of community life and therefore its recovery. Private sector partnerships can help strengthen and speed up the recovery and rehabilitation efforts for these businesses and assist the community in various ways. This approach also enhances local ownership and sustainability by supporting market development, potentially strengthening community and local business resilience, helping to build up brand equity and establish entrepreneurs as good corporate citizens.
We are proud to partner with the following organisations:
MasterCard Corporation is a technology company in the global payments industry operating the world's fastest payments processing network, connecting consumers, financial institutions, merchants, governments and businesses in more than 210 countries and territories. MasterCard products and solutions make everyday commerce activities – such as shopping, traveling, running a business and managing finances – easier, more secure and more efficient for everyone.
The engagement with MasterCard aims to transform aid delivery through the adoption of electronic payment services, that include our Last Mile Mobile Solutions (LMMS) and the MasterCard Aid Network, and strengthen business practices, such as digital identity standards. This collaboration has now lead to a formal partnership that will continue to innovate digital aid delivery as well as working together on fundraising, advocacy, joint research and consulting on topics ranging from digital identity to financial education for beneficiaries to data management and protection.
Cross-sector partnerships
Cross-sector partnerships, that is, partnering with the private sector, all levels of government and humanitarian agencies, provide the opportunity to improve information sharing, communication and coordination when it comes to disaster management. This includes all stages of a disaster – from disaster preparation planning, through to response and then recovery.
The Humanitarian Private Sector Partnership e-Platform (HPPP) aims to connect multiple stakeholders in a disaster, including private sector organisations and businesses, United Nations, local, national and international non-governmental organisations and the government sector.
HPPP provides a structured approach for collaboration between these stakeholders to share information, identify gaps, encourage training and development and promote innovation to address humanitarian needs before, during and following a disaster.
Partnering with faith actors
Faith actors are integral members of disaster affected communities and in many contexts they are the go-to authorities in times of personal and community distress. Faith leaders and communities far outlast the cycle of governments and political parties as well as international actors and can provide long-term view of the communities they server, their changing needs, pre-existing coping mechanisms, self-protection activities and critical cultural traditions.
Where context appropriate, we proactively engage with faith actors of all backgrounds to create meaningful and inclusive program approaches. By utilising these program approaches which catalyse faith communities to come alongside humanitarian actors, relationships with communities are strengthened, assistance programs are better aligned with community needs and grassroots support for longer term impact is enhanced.
Learn more about the impact of our work through faith actors.
Become a World Vision partner
By becoming a World Vision partner you are providing an invaluable contribution in helping us to act before, during and after disasters strike, and meeting the needs of the world's most vulnerable children.
We welcome partnerships with those who share our calling to protect the well-being of children affected by disasters, including through helping communities.
Find out more about becoming a World Vision partner, email HEAinfo@wvi.org
Find out more about opportunities for resource development through cross-sector collaboration in our report Beyond Gift-In-Kind.