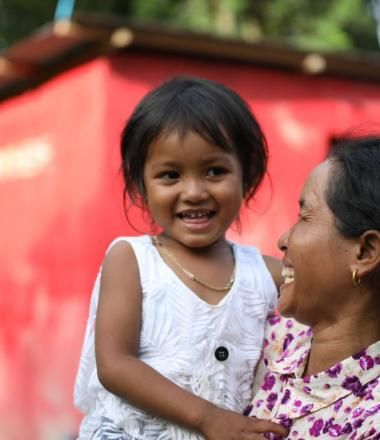 DISASTER MANAGEMENT
Partnering
Why partner? Now more than ever.
As conflict-driven and natural disasters become hugely complex, the scale of humanitarian need reaches unprecedented levels and the funding gap for emergencies widens even more, traditional humanitarian actors are coming together to create and build powerful partnerships that bring new skills, experience and fresh eyes to the table to work together to address humanitarian needs. 
 
We are partnering
More and stronger partnerships in emergencies can help bridge the gap between the humanitarian needs and the resources available to meet them. As a signatory to the Grand Bargain, we have committed to provide at least 25% of humanitarian funding to local/national partners by 2020. Today across many of our programmes we are already well ahead of this commitment 
In Lebanon over half of the total budget is allocated to 19 local program partners.
In Syria, almost half of funding allocated to the response is provided to local partners
In Turkey, 70% of funding goes to local partners to work with Syrian refugees.
In the Asia-Pacific region working with 130 local partners in 15 countries on humanitarian programs.