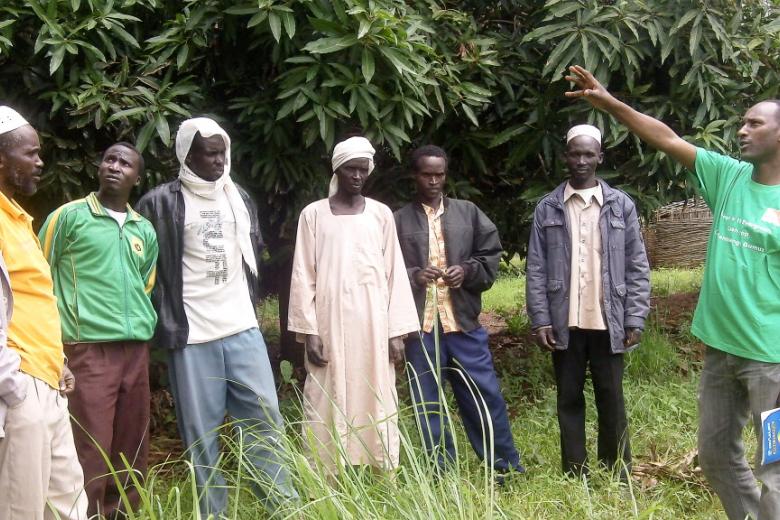 EU Funded Livelihood Project Launched
Wednesday, September 26, 2012
A half day workshop aimed at contributing to sustainable asset stabilization and accumulation of  productive Safety Net program (PSNP) beneficiary households is launched in Awassa on June 29, 2012. Funded by European Union (EU) Commission via World Vision Germany, the project will be operational in Soddo Zuria, Chencha, Kedida Gamela, Kacha Bira, Humbo and Mirab Abay districts Walaita, Gamo Gofa and Kembata Tembaro zones from today to April 2015.
World Vision Ethiopia implements the two million Euro fund project in collaboration with its local partners- Ethiopian Evangelical Church Mekane Yesus Development and Social Service Commission (EECMYDASSC) and Ethiopian Mulu Wongel Amagnoch Church Development Organization (EMWACDO). Accordingly EECMYDASSC operates in Chencha, Humbo and Mira Abaya District and EMWACDO would work in Kedida Gamela, Kacha Bira and Soddo Zuria Districts. World Vision's main role among other things would be monitoring the overall implementation of the project, build the capacity of stakeholders and create market linkages of potential products.
Addressing the participants of the workshop, Eleni Mergia, Associate Director for Livelihood Security Department, said the project among other things will strive to address building the capacity of existing service providers including microfinance institution, Woreda Office of Agriculture, Woreda Cooperative offices, Woreda saving and Credit Cooperatives, Farmers' Training centers, Woreda Trade and Industry offices, rural saving and credit cooperatives and 163,800 PSNP beneficiary in six selected woredas.
Closing the workshop, Mr. Aklilu Tukela, South Nations Nationality People's Regional State Bureau Finance and Economic Development Vice head said, "World Vision's contribution to poverty reduction is highly valued in our regional states from the day it intervened. Its meaningful developmental endeavours are real witness of transformational development. Our office would promise to stand by World Vision and support all possible things towards realizing this project goal."
More than 20 participants drawn from Bureau of finance and economic Development, Agriculture, marketing cooperatives Micro finance institutions, EECMYDASSC, and EMWACDO attended the workshop.