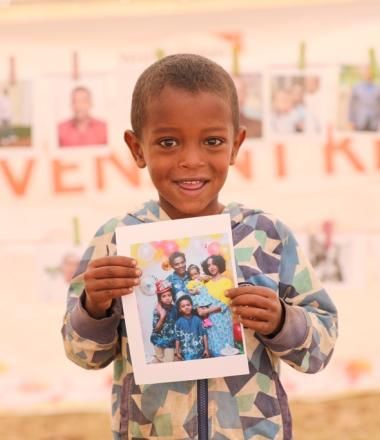 Yegna World Vision is World Vision Ethiopia's local resource development initiative which hopes to support the organization's purpose to contribute to a measurably improved well-being of 25 million children, 16 million of whom are most vulnerable, by 2025.
Through the initiative, we hope to raise funds from World Vision Ethiopia staff members, well-wishers, governmental agencies, religious communities, and corporate partners in order to fund programmes that will significantly improve the lives of children, families, and communities.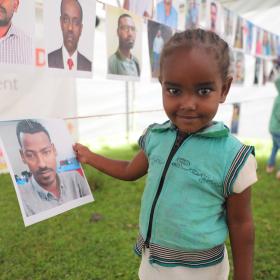 COVENANT KIDS
Covenant Kids Sponsorship is a unique product designed to have different categories of supporter for World Vision Ethiopia National Resource Development initiative. The product gives opportunity to individuals, groups or communities and institutions to join world vision by serving children in Ethiopia. This is the way we show the generosity of Ethiopians and the heart we have to support the next generation through World Vision to address their need to education, health, water and sanitation.
The covenant Kids support is 500ETB per child per month. Individuals can sponsor from 1 to 10 children, groups or community can sponsor from 10 to 1000 Children and institutions can support 1000 and above children. World Vision is committed to take your contribution to selected area and show you the impact you made in generation.
How Covenant Kids Work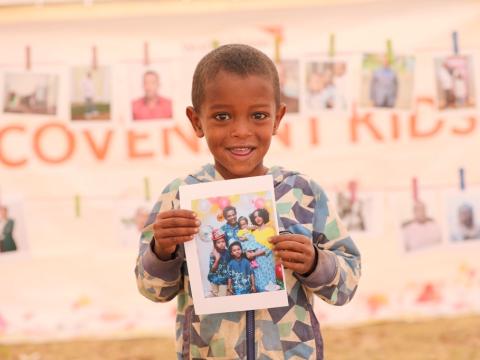 First, sign up and submit your photo
Your name and photo will be sent to a community where local staff are preparing a chosen event for kids to choose their sponsors.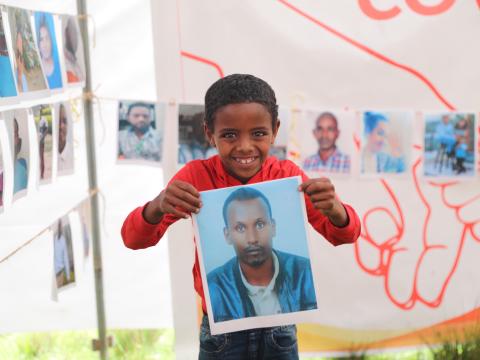 Then a child will choose YOU
A child in need will see photos of people waiting to be chosen and one special child will choose your photo.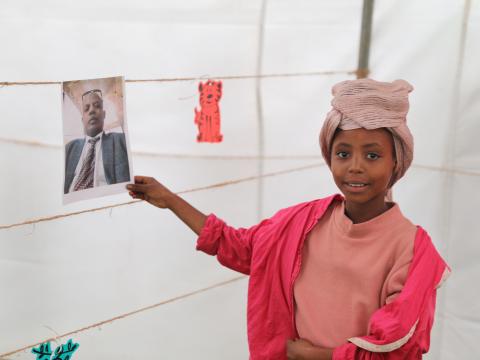 Your gift gets to work
Your donation helps support communities get clean water, improved healthcare facilities, and more. While your sponsored child can achieve their dreams...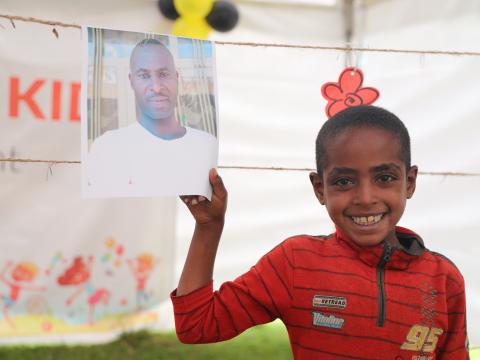 See the change
We provide regular videos and photo updates on how you are transforming your sponsored child's life.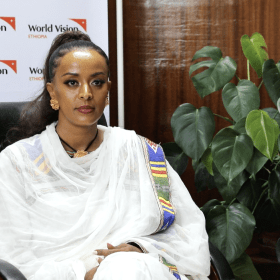 COVENANT KIDS AMBASSADOR
Ambassadorship program is intended to make positive influence using the reputation of celebrity and engage influencers on child wellbeing action to enhance World Vision brand recognition and promote the organization's core values; for those who are willing support local fundraising activities/campaigns. We have plan to appoint 10 good will Ambassadors for different fund-raising engagement products. The approach helps to introduce their follower's contribution required from every heart for social responsibility to support children.
Will you be Chosen next?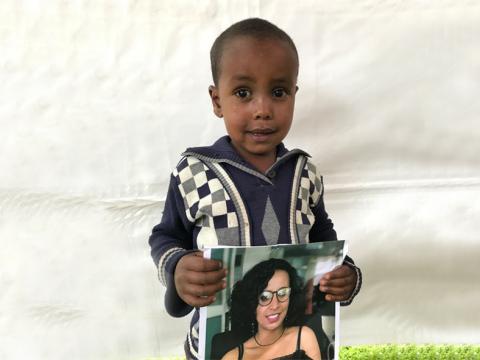 I choose you because
"I love your smile"
  - Mussie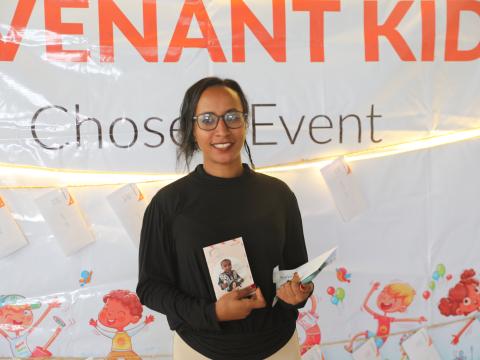 Chosen Sponsor
"Blessed to be Chosen"
-Furtuna
Sign Up for Covenant Kids
Sign Up for Covenant Kids
0%
1 actions taken so far
Mailchimp Subscription Form: Covenant Kids
Privacy Statement
World Vision International ("WVI", 800 W Chestnut Ave, Monrovia, CA 91016, U.S.A.) handles your contact details in accordance with its Privacy Policy, which can be found here [link], as well as applicable privacy and data protection laws in the U.S.A., where the level of data protection may be different from that in your country.
The personal data you provide, such as your contact information (e.g., first and last name, country of residence, and e-mail address), will be consolidated and stored by WVI using a third party online platform MailChimp, whose official name is The Rocket Science Group, LLC in accordance with its Terms of Service. Please consult the website of MailChimp directly to learn more about its privacy and data protection practices.
If you have requested to receive more information about the petition, we will share your contact details with a World Vision office in your country of residence so that they can follow up with you directly. That office will be solely responsible for any further processing of your information, in accordance with the privacy and data protection laws in your country. If you would like to learn more about how the local World Vision office protects your information, or how to exercise any data protection rights against the office, please review the office's online privacy policy.