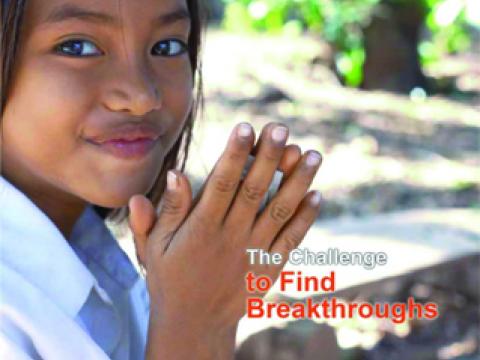 Annual Report 2013
Thursday, July 3, 2014
The Challenge to Find Breakthroughs
THESE LAST few years have been a very difficult time for many globally-operating humanitarian organizations, including World Vision. The world economy, such as in scores of developed countries, have suffered from stagnation and even set back due to various reasons. Many corporations have also been forced to cut down their workforce to stay afloat. As the impact, unemployment rate has been on the rise.
Amid such an uncertainty, we have tried not to reduce our support in all our existing programs and have even been trying to work more optimally with Wahana Visi Indonesia, our special partner, to bring forth more and more sustainable transformation among the community where we have been facilitating so far.
We are also very grateful that during this difficult years, we have been entrusted by our donors and sponsors to open new long-term community development programs, such as those on the Nias Island, West Kalimantan, East Nusa Tenggara, Central Sulawesi and Papua.
This difficult time has also challenged us to work more efficiently and creatively to find fresh breakthroughs, not only in the implementation of our programs at the fields but also on the way we are doing fund-raising activities. It has also inspired us to build closer synergy with more partners.
Tjahjono Soerjodibroto
National Director – World Vision Indonesia