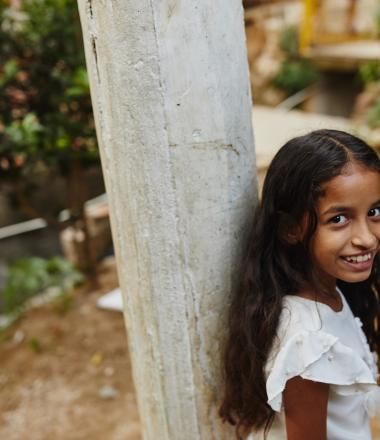 It takes a world to end violence against children
What is violence against children?
Kids deserve better.
Violence is a violation of the life God desires for every child.
Children tell World Vision that violence is the biggest concern affecting them today across all regions, nations and economic contexts. If we don't end violence against children, we risk jeopardising the progress and losing the investments made in child survival, health and education, as well as overall economic development.
It takes a world to end violence against children, that's why we're igniting a global movement of people from all walks of life, and partnering with people of faith, corporate organisations, communities, political leaders and families to end this injustice.
Here are some of the forms of violence against children we're working on: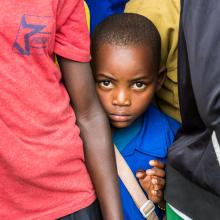 Bullying in schools and online
Children who are abused physically and verbally at home may carry out the same behaviours at school by hitting their friends, playing violently, and acting out in the classroom.
World Vision trains school staff in programs to eliminate violence against children, including techniques to help teachers lead anti-bullying efforts. In Armenia, nearly all children involved in a project to increase online safety (92%) and the vast majority of teachers (85%) and parents (69%) reported increased knowledge and empowerment towards keeping children safe online.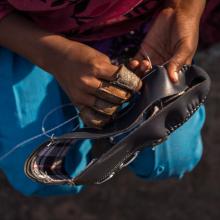 Child labour, exploitation and trafficking
Child labour is one of the most serious forms of child exploitation. 
Of the estimated 168 million children engaged in child labour today, 85 million are being subjected to 'hazardous labour' which endangers their health and wellbeing or prevents them from gaining the skills and knowledge they need to have the brightest future possible. Trafficking, child recruitment in armed forces and forced marriage are forms of modern day slavery.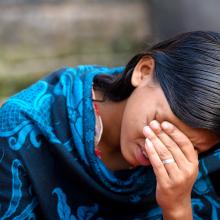 Child marriage
More than 650 million women alive today were married before the age of 18. In 2016, an estimated 5.6 million girls under the age of 18 became child brides. 
Many factors can lead to child marriage or a forced marriage — from financial or food insecurity to cultural or social norms. Whatever the cause, child marriage compromises a child's development and severely limits her or his opportunities in life. A global effort has prevented about 25 million child marriages over the past 10 years. However, much more needs to be done.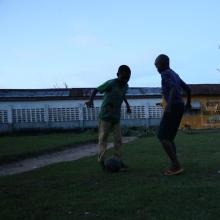 Child soldiers
For tens of thousands, and maybe hundreds of thousands, of children, there is no real choice when it comes to joining armed groups. It's kill or be killed. They are promised education, protection and a future. Once they are involved, escaping is difficult and fraught with danger.
We work with survivors, strengthening the systems and services available to them to ensure they have the chance to heal and recover. We partner with governments to help rescue children from the ranks of armed groups and reintegrate them into society. We seek to get them back into school, learning to laugh and play again in environments free from conflict. We empower children to become the peace-builders in their communities.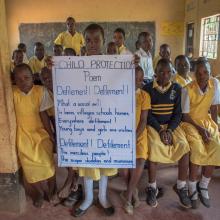 Corporal punishment
Although children experience many forms of violence, in some countries, such as in Guatemala, the primary form of violence comes from within the family. 
We're working to protect children in their communities by forming community-based committees to create safe environments for children to live, learn, and play. We also work with faith leaders and local governments. We support individual children and their families through scholarships, skills training, connecting them with trustworthy community networks, and other social services.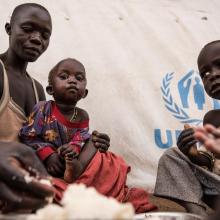 Refugees and conflict affected children
An estimated 535 million children, a quarter of the world's children, live in countries affected by conflict or disasters. Nearly 50 million have been forcibly displaced from their homes, increasing their vulnerability to exploitation and violence.
Children are the most vulnerable victims of conflict due to many factors. Besides being among the many civilian casualties during an armed conflict, children may be orphaned or separated from their families and become heads of households which leaves them vulnerable to forced labour, sexual exploitation or recruitment in armed forces.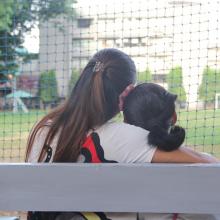 Sexual abuse
Poverty, lack of education, poor gender relations, and dysfunctional families can make children vulnerable to trafficking and sexual abuse. Worldwide, up to 50 percent of sexual assaults are committed on girls younger than 16.
In Cambodia alone, we have provided more than 1,500 child survivors of sexual exploitation and abuse with shelter and recovery care to heal and return to family and community life.