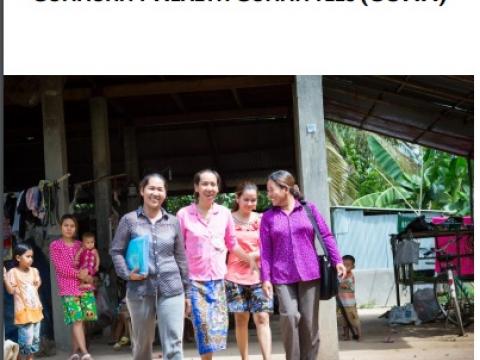 COMM Trainer's Guide
Friday, April 29, 2016
COMM is a generic title given to a health-focused community group empowered to coordinate and manage activities leading to improved overall community health, and strengthened civil society. In most cases, COMM programming is carried out through an existing community health group; often a Ministry of Health-led and supported 'Village Health Committee".
This guide is a companion piece to the Facilitator's Manual for Community Health Committees (COMM).
For the sake of clarity, this text uses the following references to various roles:
COMM: The generic name given to a health-related community group.
Facilitators: Those who train COMM members. Facilitators are sometimes referred to as participants in this guide.

 

Trainers: The instructors who train the facilitators.
This guide should be used by certified trainers to instruct facilitators, who will, in turn, carry out capacity-building sessions with COMMs in the field. Ideally, the curriculum will be carried out by three trainers. This will allow participants to divide into groups for many of the activities, with trainers available to work with the groups. The curriculum should never be carried out with fewer than two trainers.
The target recipients for this training are facilitators from World Vision, ministries of health (MoHs) and partner organisations. These facilitators have the front line responsibility for field implementation with COMMs. A limited number of slots may be reserved for senior staff (nonimplementers), as appropriate, on the understanding that they will receive more detail about the COMM process than is required for non-implementers. All participants will be working with COMMs in one country setting, so trainers will adapt curriculum material for each national context.