You can make a difference for over 22,000 children
#MoreThanAMeal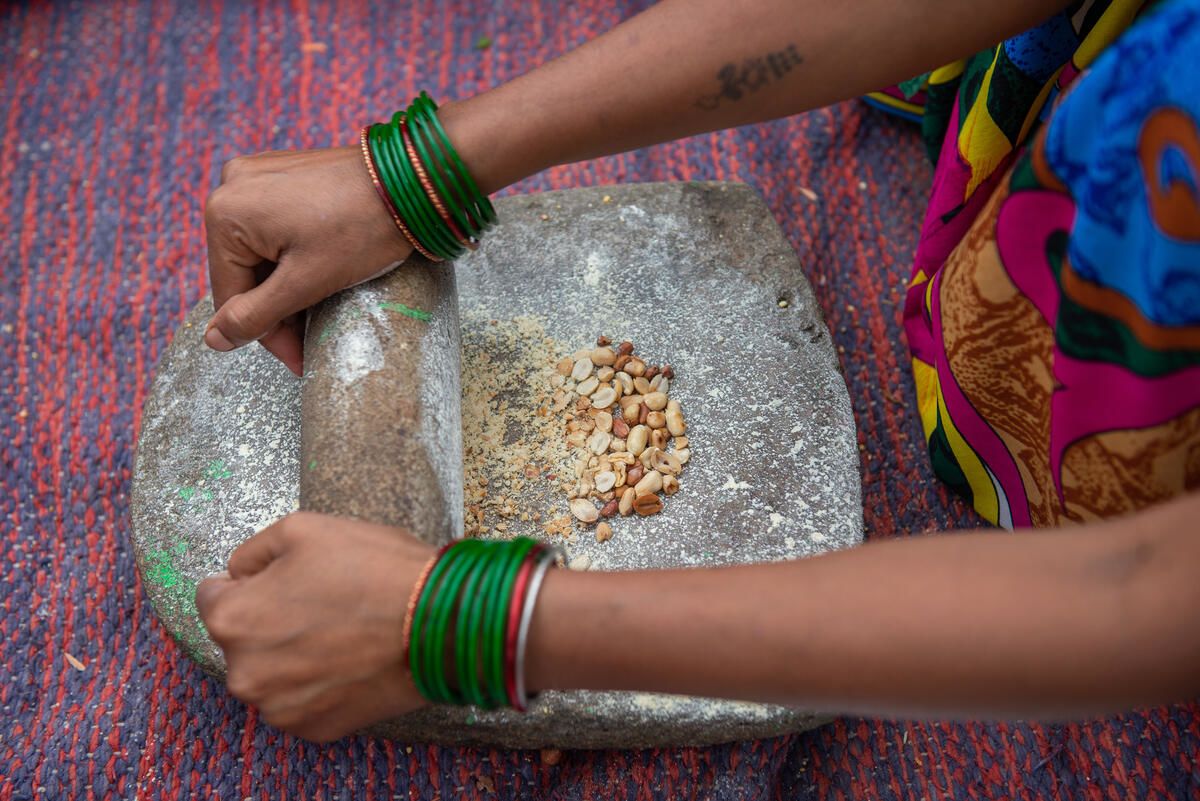 India is in a health crisis. Over 38% of children under the age of 5 are underweight, have a stunted growth or suffer from malnutrition. In remote areas with poor education and healthcare, like Bokaro and Jharkhand, that already startling statistic increases to 47%—nearly half of the children.
When our staff began looking into solutions to support those impacted by this crisis, we knew providing food would not be enough. It was important to understand why so many children are underweight and help mothers   keep their children are healthy and strong. There are many factors involved, including the health of the mothers, but we found that misinformation was the primary source of the problem.
In many areas, children are fed goat and cow milk instead of breastfeeding because of common superstitions and traditions. This practice deprives children of healthy bacteria passed down from the mother and in some cases has deadly consequences. Children who aren't breastfed are more likely to get diarrhoea and pneumonia which are often fatal in environments with poor healthcare.
Our local team started to counsel young mothers and educate the community about nutrition and self-care. The training begins by helping parents to understand the severity of their child's health issues by measuring the children's upper arms. Based on the child's age and measurements, staff can easily determine if they are malnourished and the severity using a three-color system: green, yellow and red. Green means children are health and red this means the child is dangerously underweight.
Parents whose children are underweight can then participate in cooking workshops where they learn what local foods will help maintain a full and balanced diet for their children and themselves. The best part is that at the end of the cooking demo, all the parents and children eat together as a community.
Our goal is to train 14,000 young mothers this year and continue our cooking workshops. Young mothers like Priyanka, who said, "I learned the importance of eating healthy food, taking good rest, and going for regular walks. My son is now in the green zone."
Nutrition support efforts have the potential to prevent 800,000 child deaths in India every year. Can you help us reach our goal? The Bokaro district alone has 22,974 children who are currently at risk. Help us to reduce the number of malnourished children in India and give vulnerable children around the world a chance at a better life.
---
By uniting to share our love of food, we can work together to tackle hunger and ensure access to nutritious food for all people, regardless of where they live.
Learn more at www.wvi.org/more-than-a-meal
Hunger is solvable if we all work together
Share this story on social media to give this health crisis the attention it needs
---
#MoreThanAMeal