More than a Meal
In 2021, Food insecurity has left millions on the brink of starvation
The joy of food has been stolen from them.
With the deadly mix of conflict, climate change; and the economic impacts of the pandemic, the hunger crisis is only getting worse.
The crisis is currently largely invisible because worsening hunger is concentrated in some of the world's hardest to reach, most dangerous places. We believe everyone deserves access to nutritious food no matter where you're born. Unfortunately, that is often not possible for millions of vulnerable children living in these dangerous places.
Food not only nourishes but unities us. By uniting to share our love of food, we can work together to tackle hunger and ensure access to healthy food for all people, regardless of where they live.
Would you be able to make the impossible choices to keep your family from starving?
Let us take-over your phone for 1 minute and put yourself in someone else shoes.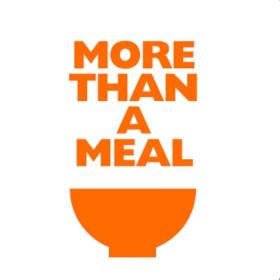 Which means:
Families can meet their basic needs, fewer kids will be forced to beg, work, or marry young.
Cash and vouchers give parents dignity in being able to choose the foods their family prefers to eat.
Families can avoid going into debt to meet their basic needs, which lessens the long-term financial impacts of unexpected events, such as conflict, droughts or pandemics.
5 ways we are fighting hunger in 2021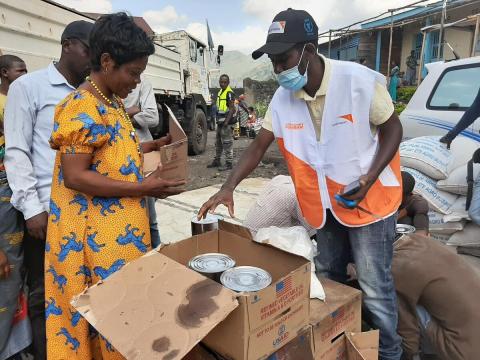 Nearly one in 10 people around the world suffer from hunger.
But, what does that mean to you?
While the solution to combatting hunger seems so simple — get food to the people who need it—the reality is far from it. Supporting food security and minimising hunger requires much more than a meal or cash donation.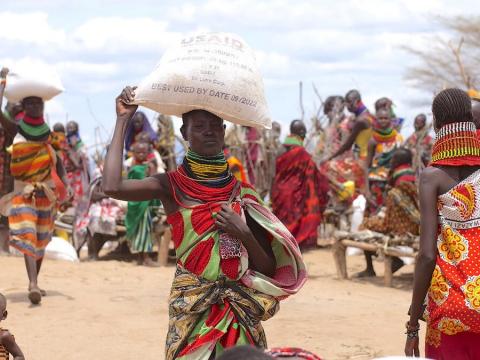 Here are 5 way we are empowering families and fighting hunger!
It means looking at a number of strategies and tactics for individuals and families to empower and support them in tackling hunger and building futures. They need to have access to food, be educated about nutrition and how to be healthy, and given the resources to grow more crops and sell more harvests, this then enables them to be self-sufficient and resilient to future crises.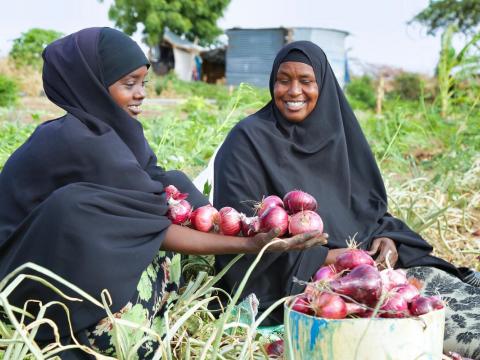 1. Improving Agriculture
Farming is essential to the livelihood of refugees and the poor, so that people can provide food for themselves in a steady, sustainable way and also an income stream without such a heavy reliance on aid from foreign countries.
To ensure farmers are connected to economic opportunities, they need access to information, finances, and resources in order to boost their crop production, and minimise post-harvest losses (and increase incomes). Local solutions include natural and organic pesticides to reduce crop losses, compost training (so that farmers don't have to buy fertiliser and can improve their land's soil), and storage solutions which improve the shelf life of a farmer's harvest.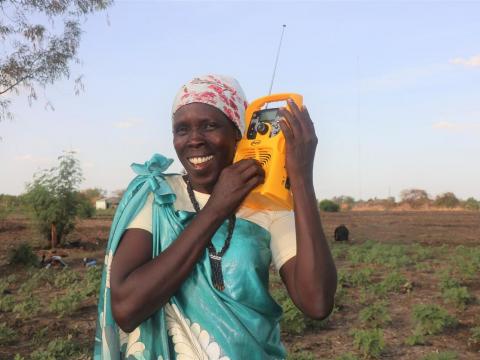 2. Increasing Education
Education around solutions that help with sanitisation, nutrition, and agriculture all help families to become self-sufficient. Without such, waterborne diseases and chronic intestinal infections will continue to rob children of their health and potential, and disrupt farmers from tending to their fields. It seems simple, but small efforts like washing hands, and the need to use soap or ash in addition to water before preparing food, has not been common to all households.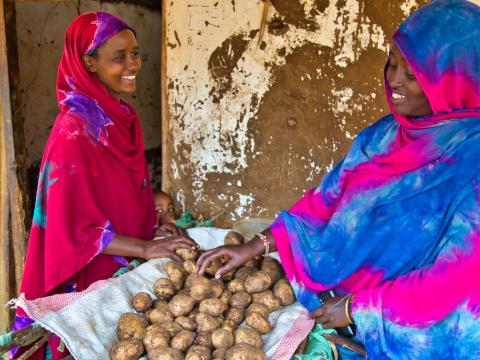 3. Empowering Women
In many countries, men typically raise livestock and manage farmlands. But now women are challenging traditional gender roles by learning goat herding skills and generating incomes themselves. Empowering women to start businesses can help ensure their families earn enough money to buy and prepare food, as well as supporting their children's education and futures.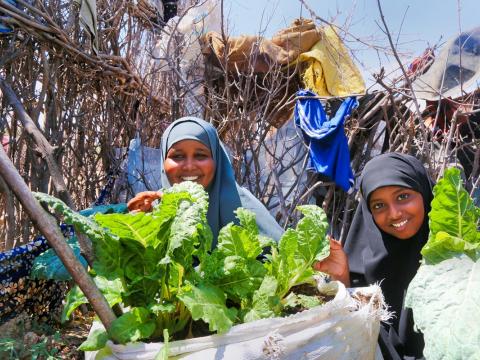 4. Accessing Credit
Credit loans are used to create and obtain sustainable provisions for people and also develop nations economically. Without access to credit, people cannot start up industries or projects including farming, or purchase equipment including fuel-efficient stoves which consume less firewood than traditional ones.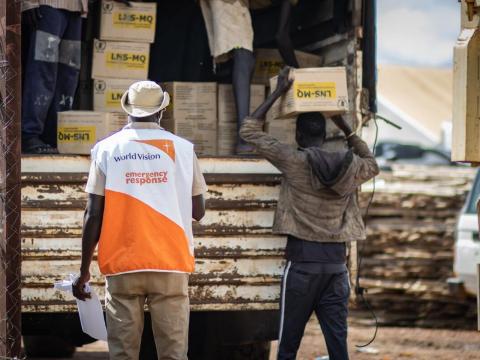 5. Food Donations
The immediate impact of donations, both cash and food, have had an incredible impact on world hunger. Contributing the price of one coffee a week, or even one meal, whether that's $9 or $38, can mean the world of a difference to developing nations.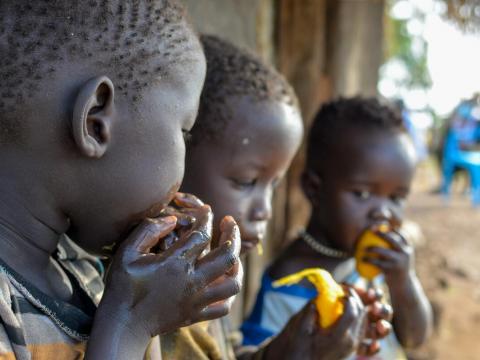 Acute hunger is a humanitarian crisis
With nearly 3.1 million children dying from malnutrition each year, your support can help provide food and emergency supplies and education to children at risk of starvation.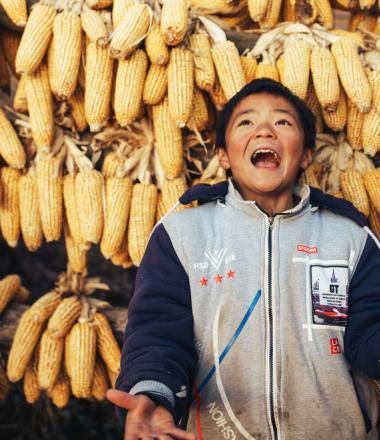 Donate Today
Help the most vulnerable children in dangerous places survive, recover, build a future. 
*Please select your country from the dropdown list.