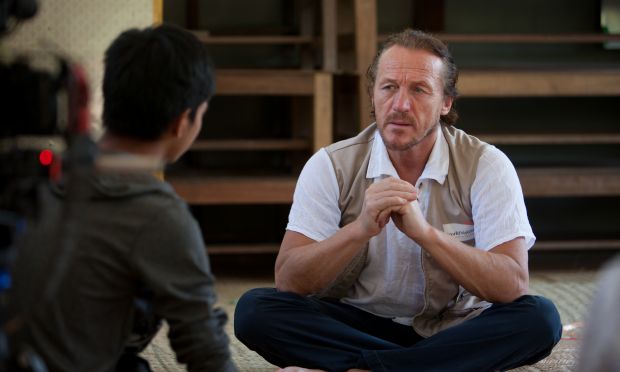 In early February, British actor Jerome Flynn, (star of HBO's Game of Throne and British TV's Ripper Street) visited World Vision Myanmar to support the global campaign focusing on ending violence against children.
He was keen to learn more about development work in Myanmar and hear firsthand how World Vision Myanmar is helping vulnerable children.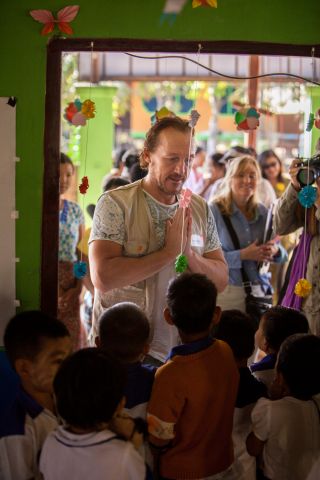 Jerome met young men who were forced to join the national army but now officially released and reunited with their families.
"Nothing could have prepared me to hear a young man tell how as a boy he was forced to take the lives of so many children his age – children he recognised as really not that different to himself, " said Jerome.
"He told me he is still haunted by what he was made to do."
Jerome was delighted to meet young girls – once homeless - who had been helped to get off the streets and find jobs and places to live. He encouraged them to bravely continue their lives ahead.
He was also particularly touched when he met young women who had been trafficked into China where they were forced to "marry" Chinese men.
"It was really moving to hear their stories but encouraging to learn how they are – with help – rebuilding their lives," said Jerome.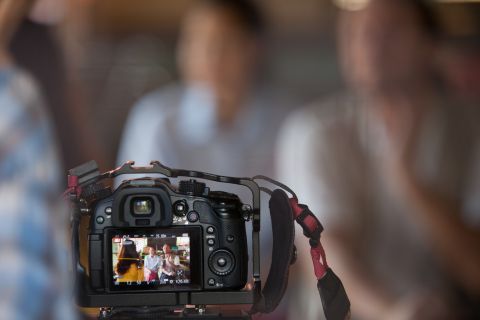 Jerome also visited a local community where he met program beneficiaries and explored how the program operates for the sake of the community's needs, and how the community has grown since the intervention of World Vision.
Jerome has been a supporter of World Vision UK over 10 years. He currently sponsors children in Mozambique and India.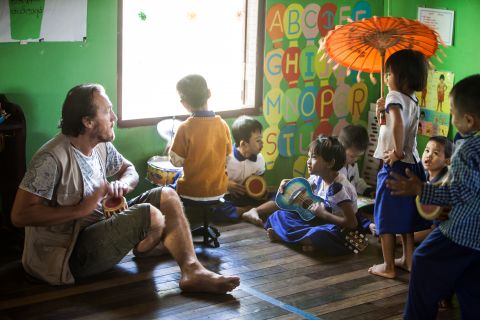 World Vision Myanmar was proud to host someone as high profile as Jerome Flynn, and believes the visit will help throw a spotlight on the work World Vision does in Myanmar and throughout the world.