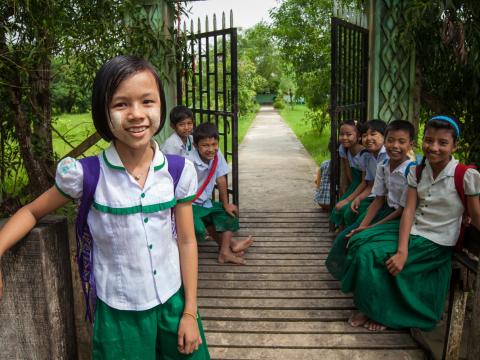 Education
World Vision Myanmar assists children access basic education and improve literacy skills through support to Early Childhood Care & Development (ECCD), primary and Non-Formal Education (NFE) programs. When children are literate, they will be better able to advocate for their rights.
Achievements in 2021
3,486 children aged 3-5 received home schooling.
161 Early Childhood Care and Development (ECCD) teachers trained.
1,370 parents of children aged 3-5 trained on parenting education.
25,000 education kits supported to children aged 3-12.
158 education management committee members trained.
13 reading clubs established for primary school children benefitting over 1,600 students.