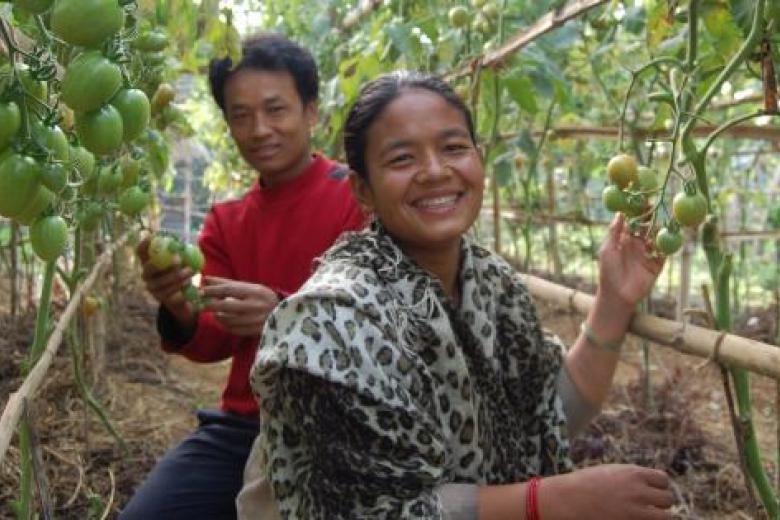 Agriculture training leads to positive change
Thursday, November 8, 2012
Shova Gurung from Hansapur Village Development Committee(VDC), Kaski  grows various vegetables in her once barren land.
World Vision helped her receive training on vegetable farming, improved cattleshed, organic manure and build Rooftop Rainwater Collection System (RRCS) in water reservoir tanks locally called "Ghainta" and tunnels for vegetable farming."If we had known about this technology before I think we would have been much richer. I can afford to send my son to a boarding school now. I am learning to grow cucumbers and plan to farm in a bigger area. Before, vegetable vendors used to come here to sell but now they come here to buy, which we had never imagined of before," Shova says.
There have been many positive changes in the village. Now, the people, and especially the children, are healthy eating more vegetables at home. Farmers do not need to buy vegetables from the market but sell them instead, resulting in increased incomes. With the trainings and support provided by World Vision, the community is now greener, healthier.