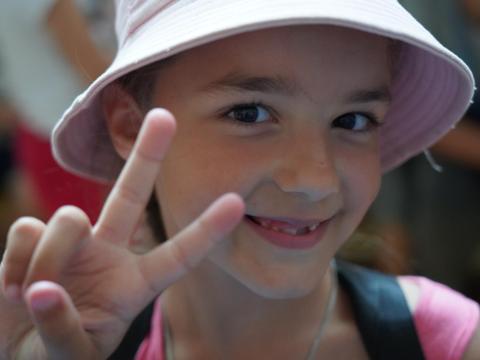 World Vision brings holiday fun to children in war-torn Ukraine  
Friday, July 15, 2022
July 15, 2022 – Welcome to summer camp, but not as you know it.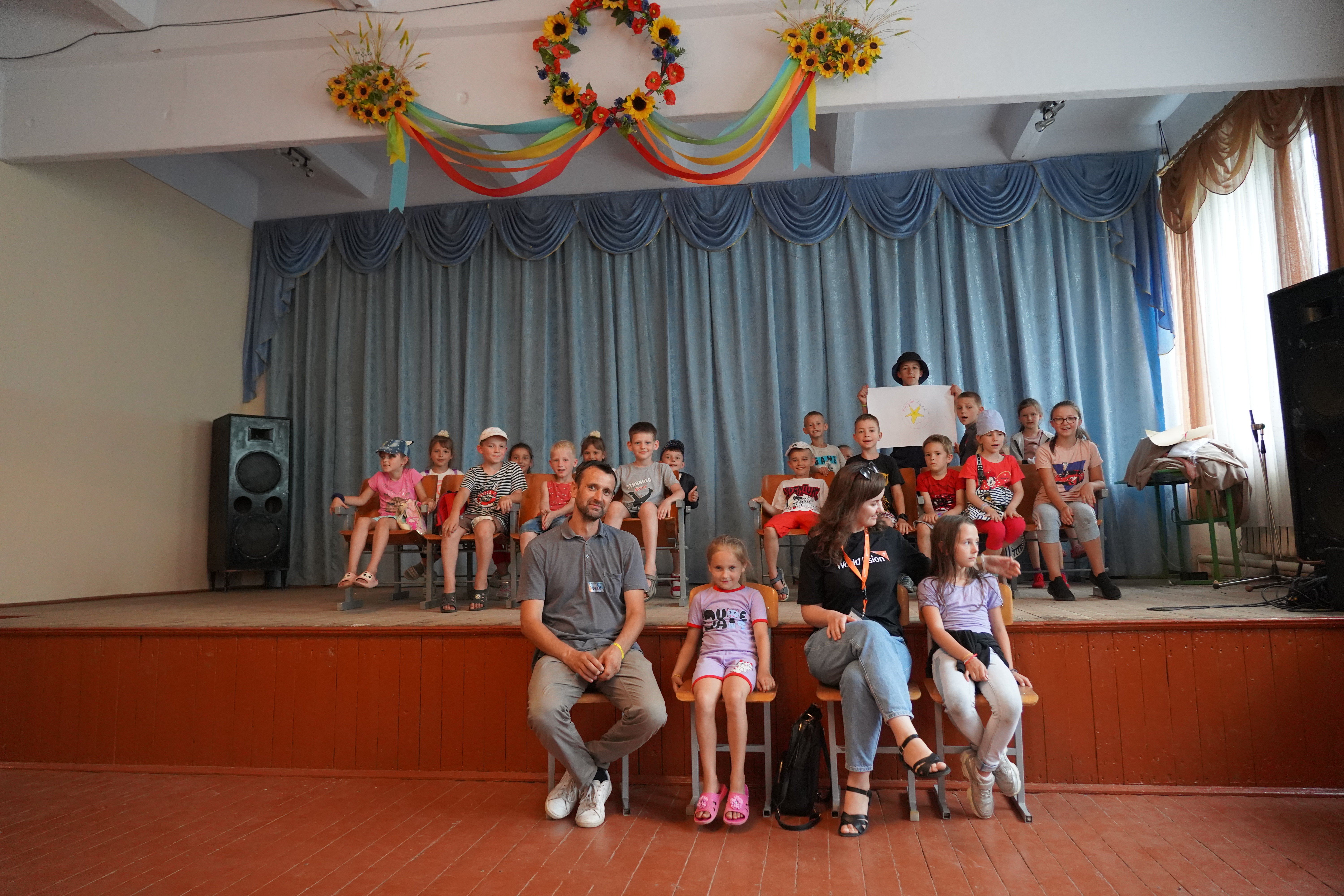 A series of summer camps have been launched in Ukraine by World Vision through local partners to give children a much-needed reprieve from the daily realities of war.   
The international aid organisation in partnership with local partners has launched over 34 camps around the conflict-torn country, including sites in the Kyiv, Lviv, Chernivtsi and Zakarpattia regions.  
The summer camps are open to children aged 5-17 and run for a week to two weeks, offering age-appropriate activities including sports, craft and in future, robotics workshops.    
And while having fun is the number one goal, the camps serve a deeper purpose.   
Summer camp staff trained in psychological first aid monitor children for signs of distress and make referrals, while activities have been tailor-made for vulnerable children exposed to conflict.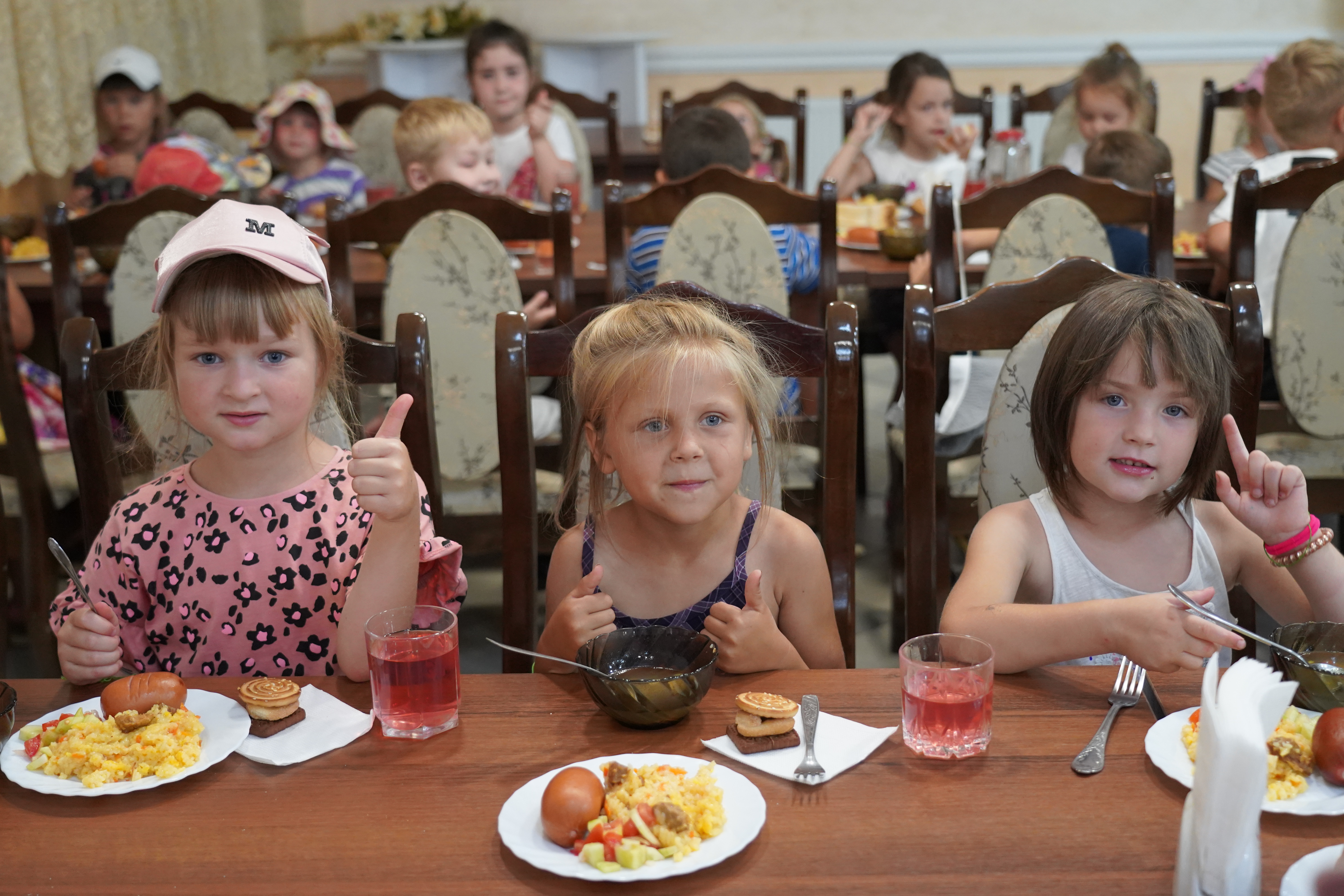 World Vision's Ukraine Country Director for the Ukraine Crisis Response, Catherine Green, said  the camps were being run in partnership with local organisations and had proven overwhelmingly popular.  
"If ever the children of Ukraine needed a week or two of fun, it's now. It's difficult to comprehend the horrors of what they've been through over the past few months.  
"At one of the camps, we had 140 children turn up on the first day, and it was heart-warming to hear the sound of laughing, singing and see the worries of the war start to lift from their young shoulders.  
"The summer camps aim to give kids some time to just be kids and forget about what is going on around them. They will also give parents a break and an opportunity to go out and find work, for example, or just have some down time."  
World Vision plans to increase the number of camps in Ukraine and run similar camps and activities for refugee children in Romania and Moldova.   
It was in the village of Repuzhyntsi, in the country's west, where 140 children excitedly arrived on the first day of summer camp, run by one of World Vision's partners, Youth Movement Be Free.   
Angela, 17, is one of the teens helping run camp activities after fleeing the country's hard hit east. Her home in the Luhansk region was burnt to the ground and she is now living with family friends.  
 She said it was important for the children to have the time to play and socialise with each other.  
 "We play different types of games like board games, jumping, and simply gather together every day to talk and laugh with other children," she said.  
 Timothy, 14, who is a camp mentor, said the camps allows them to "spend time being real children'".  
 "We are doing a lot of activities and can connect and communicate in person, those are the most important things," he said.  
 Timothy also escaped the Luhansk region in a journey he described as "terrifying".  
 "I knew when I left that I may never be able to go back to that region," he said.  
 The camps are one example of how World Vision is responding to the mental health needs of children, after a recent report by the aid organisation found 1.5 million Ukrainian children are in danger of developing mental health issues including anxiety, depression and social impairment due to the war.   
 The No Peace of Mind report has sounded the alarm on a looming crisis as Ukrainian parents reveal the mental health of their children is their biggest worry.  
 For further information or to organise an interview, please contact: Phil Johnstone, phil_johnstone@consultant.wvi.org  
Photos and Videos are here: Story Hub - World Vision - Search Result (wvi.org)
Note to Editor.
  World Vision is a Christian humanitarian organisation dedicated to working with children, families and their communities to reach their full potential by tackling the root causes of poverty and injustice. World Vision serves all people, regardless of religion, race, ethnicity or gender.  For more information, please visit www.wvi.org or follow us on Twitter @WorldVision.