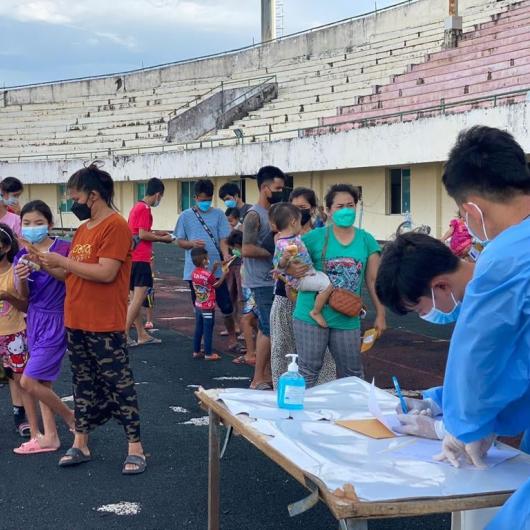 Thursday, May 26, 2022
Over 1 million meals distributed by the Ministry of Health, WFP and World Vision during COVID-19 in Lao PDR.
After almost two years of restrictions, Lao PDR has fully reopened its borders on 9 May, recording a significant decrease in COVID-19 cases across the country in the past weeks. With this positive announcement, the Ministry of Health, WFP, and World Vision have agreed to end the support provided to Quarantine Centres in Savannakhet and Saravane Provinces that was ongoing for 646 consecutive days.