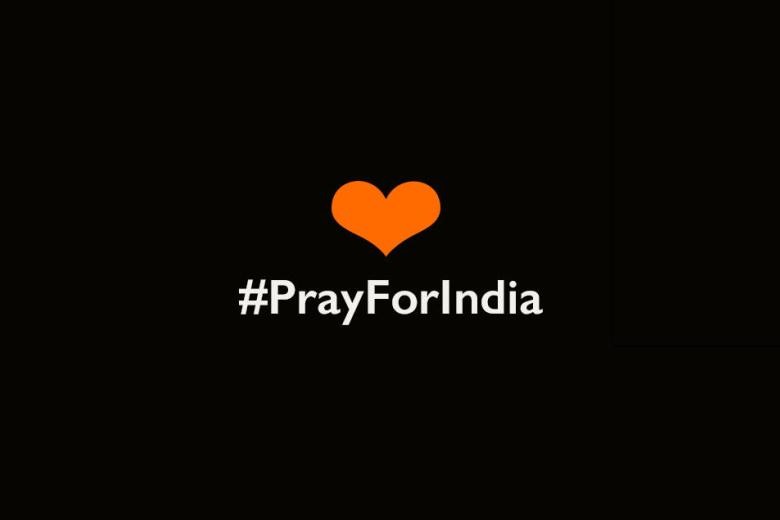 The agony of watching from afar
By Micah Branaman-Sharma
When I joined the global COVID-19 Response in November last year, I needed to return to the United States after more than a decade living abroad, the past six of which were spent in my husband's homeland of India. I was thrilled for the opportunity to be joining World Vision after many years of consulting. My husband and I believed this was divine intervention, pushing us to finally make the move we had been contemplating to be nearer my family in Texas.
I moved first, assuming my husband would join me in a few months' time after preparing for a 14,000+ kilometres (8,700 miles) move around the world. Unfortunately, I flew into the epicentre of the second COVID-19 wave taking place in the US. I rode out quarantine and spiking cases at my parents' house as friends and family watched worriedly from abroad.
Now it's my turn to sit and watch as COVID-19 cases continue to rise across India. I hear from friends and family around the country about desperate people having nowhere to turn because government hospitals are overflowing and private hospitals are demanding exorbitant rates per day. I hear that people are dying on the road or in hospital hallways as they go from hospital to hospital, looking for space to be admitted. That queues of bodies are lined up in morgues for cremation that can't happen sometimes for days. That people who do manage to get admission into hospital have to take turns breathing through shared oxygen tanks. That medicines are so scarce that people are sourcing Remdesivir (an antiviral being used in COVID-19 treatment) via WhatsApp for their sick relatives. That free vaccines from the government have run out in many places while private clinics are still giving them out to people who can pay.
My husband copes by burying his head in the sand as he dutifully stays home under Maharashtra's newest lockdown orders. India news sources are notoriously loud, repetitive, and sensationalistic, and he's already inundated with stories of his employees' suffering. My stepdaughter is completing her last few weeks of law school remotely from Telangana. She is the opposite of her dad; she won't let herself unplug from the situation. I get messages about how helpless and grim and terrible the situation is. She's rightfully angry and scared and not at all sure how she will start the next phase of her life in the midst of this pandemic.
It has been hard to constantly keep a pulse on the ever-worsening situation while at the same time disconnecting from it so I can support the work our colleagues at World Vision India are doing to continue responding to the needs of the most vulnerable. I pray for my colleagues in India as they keep diligently working while dealing with illness and tragedies in their own families. I pray for my family and friends in India, hoping that the worst will soon be behind us. I pray for other families separated by COVID-19 watching from afar. And I pray that other governments learn from India's situation so no other country has to go through this.
But I am also proud to be part of World Vision and this response, knowing that the work that every single one of us does is contributing to limiting the spread of COVID-19 and reducing its impact on millions of vulnerable children and their families. You can support World Vision's COVID-19 response in India here.
Micah Branaman-Sharma is the Communications Technical Director for World Vision's global COVID-19 Response.
Subscribe to see more content like this