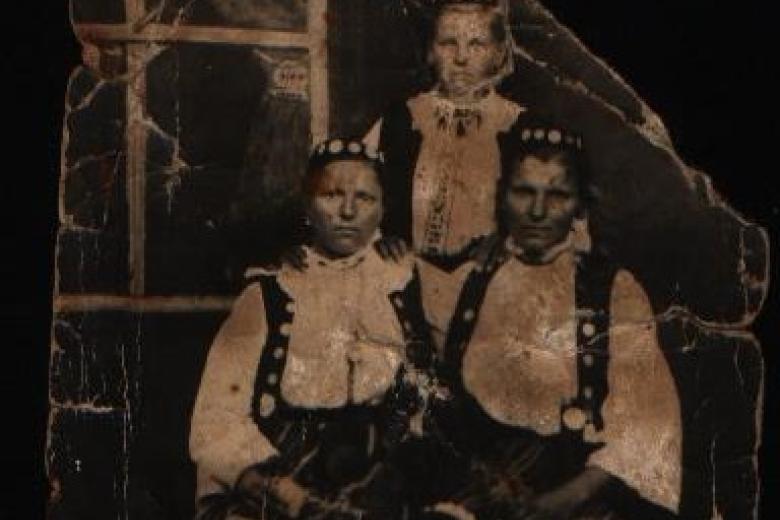 Finding an end to child marriage down memory lane
By Tamara Tutnjevic  
On the first page of my family photo album are two black and white wedding pictures of my grandparents. One features my 16-year-old maternal grandmother, smiling in her wedding dress, holding my grandfather in front of their family house. In another, my paternal grandmother also 16, clothed in a traditional village dress, all proper and serious. Two women, ten years apart, from two different communities and strata of society, doing the only thing a girl could do at the time – getting married. Neither completed beyond a few grades of primary school, and both were mothers before their 18th birthday. Today we would consider them child brides. 
On the next page, there is a picture of my parents wedding day. My mother, aged 23, looks excited and smiling. She already has a college degree, is working as a teacher and is not wearing wedding dress in a protest against convention (it was 1969 after all!) One generation apart and a completely different picture to the previous generation. 
My grandmothers would probably object to being labelled child brides. After all, this is how things were done in most of the world at the time. Today, child marriage is seen as a problem of certain cultures, countries or religions. People often believe things cannot be changed because of these reasons. But that is not true.  
My family album is testament to an historic shift, to a break in the intergenerational chain of child marriage. I often compare what led to this change with what we do today at World Vision in our work to protect girls from harm. We work to help one generation understand that harmful traditions and practices—like child marriage and female genital mutilation—don't need to continue into the next.  
I think the main reason behind the big shift between my grandmothers' and mother's generation was a deliberate push by the government to champion women's rights  and recognise their valuable contributions to the nation's economic and social recovery from war. That push did not manage to completely transform gender norms, but it did result in a number of policies and initiatives that, in turn, created space for women's empowerment and political participation. These ultimately led to eradication of child marriage.  
Four of these policies and initiatives are important to mention: 
Passing legislation prohibiting child marriage first for under 16s, then for under 18s. This helped to create a 'new normal' as regards what is legally acceptable in society. These laws also paved the way for a number of other polices that created alternatives to child marriage. 
Making primary education compulsory for every girl and ensuring access to free and inclusive, secondary and tertiary education creating new opportunities for girls in society. 
Empowering girls as key decision-makers and agents of change in political, economic and social spheres through information sharing, skills development, and the establishment of support services. 
Conducting large-scale national awareness-raising initiatives to support girls' rights to education, to address child marriage and to change gender norms. 
These four interventions are still the backbone of efforts to end child marriage. As noted World Vision's latest Breaking the Chain report, they need to be backed by investments and in many places combined with the access to sexual and reproductive health services, livelihood support, as also with larger community mobilisation for lasting social and behavioural change.  
For many years now, we have known what it takes to end child marriage. All we need now is a big push to see such interventions implemented across every country. COVID-19 recovery efforts to build back better provide the perfect opportunity for governments and donors to become champions of ending child marriage. Together, World Vision, our partners and you can help them to just that by demanding they take action to break the generational chain and create a different future for girls at risk of child marriage.  
In memory of my grandmothers and yours, please take action now.   
For more information about World Vision's work to keep children safe visit here 
Read World Vision's Breaking the Chain report here
Tamara Tutnjevic is World Vision's Senior Policy Advisor, Ending Violence Against Children. Followe Tamara on Twitter at @ttutnjevic_vac 
Main image: Tamara's grandmother on her wedding day. L to R she is the first seated person. 
Subscribe to see more content like this