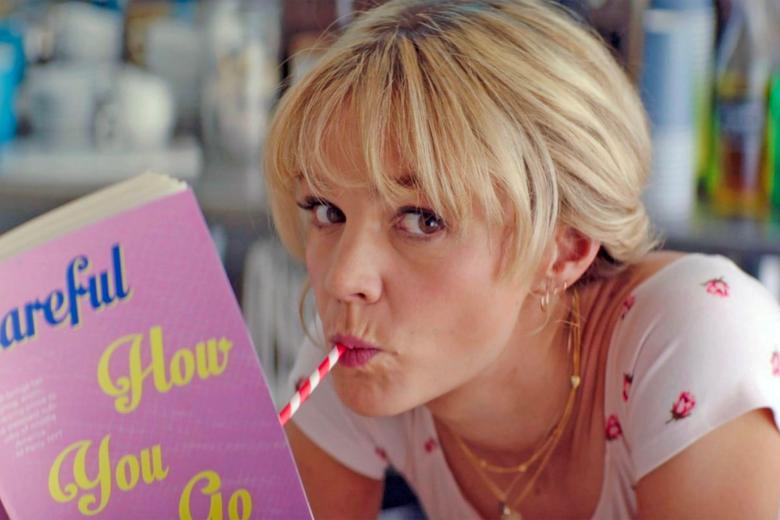 If that was your daughter
By Elena Gaia
Humans are biologically wired to pay attention to danger right here, right now. Empathy may help us connect to threats that happen far away, but rarely with the same sense of urgency. In our work to end violence against children worldwide we struggle to overcome this bias in our audience.
Violence against children is often acknowledged as something that does exist, but not in my family, not in my school, not among my friends. It happens, well, somewhere else. Only that's not true.
Statistics tell us that one out of two children globally are affected by at least one form of violence each year. Said simply, if you are a father of four, these numbers mean that probably at least two of your four children have experienced a form of violence in the last year. Maybe someone bullied them at school or online, maybe a teacher or a relative abused them verbally.
In the recently released movie Promising Young Woman there is a scene that I bet every campaigner for the rights of girls and women has probably dreamed of acting out at some point in their career. The protagonist confronts the Dean of a prestigious university about her past actions as a counsellor in charge of a case of rape against a young female student. The Dean initially sticks to her guns: the girl was drunk and got herself into a problem, why ruin the prospects of a young man with only the girl's words as testimony? Then the tables suddenly turn. The Dean is confronted with the real possibility that her own daughter (still a child) might be, right then, in the same room where the rape had happened years earlier, with a bunch of young male students and free booze. The Dean is quick to admit that her attitude in the case might have been misguided, and viewers are reassured that the daughter is in fact in a safe place – the story had just been a set-up.
No one should have to resort to such extreme fakes in order to be listened to, to be believed, to have her accusations duly considered in a proper proceeding. And yet, how many young girls and boys face similar situations when they speak out about the abuse they experience? How many face denial and shame within their own family, amongst their peers or in the institutions that are supposed to support their flourishing? It takes so much courage to speak out. Many muster that only years later, when, as established adults, they may be better able to cope with the backlash and incredulity their revelations are likely to provoke. This also speaks to very low position our societies continue to grant children: there is a pernicious assumption that children's words are not as believable as those of adults.
Singer Billie Eilish spoke out on child abuse a few days ago in an interview for the magazine British Vogue, commenting on her latest single Your power. She said people may believe abuse is more widespread in the music industry, but actually it is everywhere: "I don't know one girl or woman who hasn't had a weird experience, or a really bad experience. And men, too – young boys are taken advantage of constantly." There is something deeply encouraging in a young artist followed by millions of fans around the world using her power to speak about those who abuse theirs.
And there is something very scary at the same time when she later warns that circumstances do not matter, that anyone can be taken advantage of: "girls that were very confident and strong-willed finding themselves in situations where they're like, 'Oh my god, I'm the victim here?' And it's so embarrassing and humiliating and demoralising to be in that position of thinking you know so much and then you realise, I'm being abused right now."
Do you know a confident, strong-willed girl out there? Maybe it was you as a teenager, maybe it is your daughter now. How do we help girls and boys recognise when they may be taken advantage of, bullied or exposed to inappropriate content or requests? How do we make it safe and normal for them to alert someone they trust about these experiences? It takes adults making time to truly listen to children and a commitment to love without conditions. And it takes simple accessible ways for children to report abuse – such as those that World Vision promotes in schools and communities around the world, even during the pandemic.
So the next time you read an article about children being abused at their school or a tweet about girls forced to marry an older partner by their family and their circumstances, dig-in, talk about it with your family and community and take action. The bell may not toll for you or your dear ones right now, but if there are enough bells and their sound is heard loud and clear, then any child – your child – can ring them if they ever need to.
Elena Gaia is World Vision's Director of Global Campaigns. Follow Elena on Twitter @elegaia
Image credit: Pictorial Press Ltd / Alamy Stock Photo
Subscribe to see more content like this