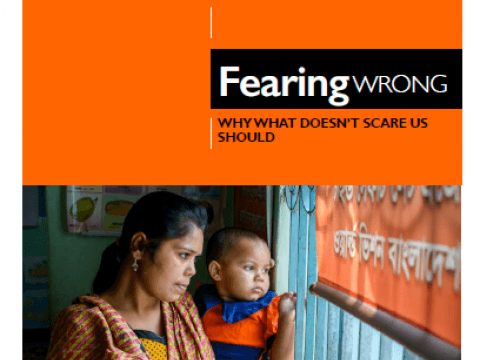 Fearing Wrong- why what doesn't scare us should
Wednesday, December 3, 2014
Violence against children is the most pervasive, dangerous, silent horror of our time. It robs children of the childhood and life they all deserve. And now, more than ever, is the time to change this. For good.
Ending violence against children is not easy, but it is not impossible. Because violence against children is so linked to people's personal lives, their understandings, beliefs and attitudes, perceptions matter as much as facts. Knowing these perceptions and how they shape reality and actions is critical to eliminating violence against children.
A survey of the views of more than 11,000 people from 28 countries, led by World Vision and Ipsos Reid, reveals that people around the world think violence against children is a common and growing problem. In some cases, the attitudes and beliefs expressed in responses to the survey questions closely reflect the realities of violence committed against children. In many cases, they do not.
There is a real lack of global understanding and evidence of people's perceptions of violence against children. And it is one of the key factors holding us back from solving the problem, because public perceptions of the prevalence, causes and solutions to violence against children all shape efforts to address the issue. This survey is just the beginning. It should serve as a starting point for further work on understanding where violence affects children, why and how, what progress has been made and what more needs to be done to prevent it.