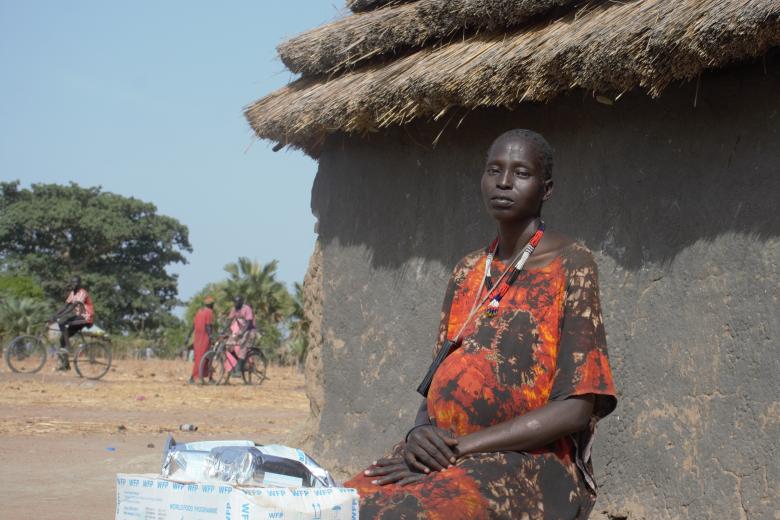 Let's move from Do No Harm to Do More Good in South Sudan
By Dr. Mesfin Loha
South Sudan is characterised by sustained and multiple fragilities: political, social, economic, and environmental. In the past year, the COVID-19 pandemic has made a bad situation so much worse.
The country faces an alarming level of food insecurity with the likelihood of further deterioration. It is projected[1] that by mid-2021, an estimated 7.24 million people or 60 percent of the South Sudanese population will face severe acute food insecurity and will need urgent assistance.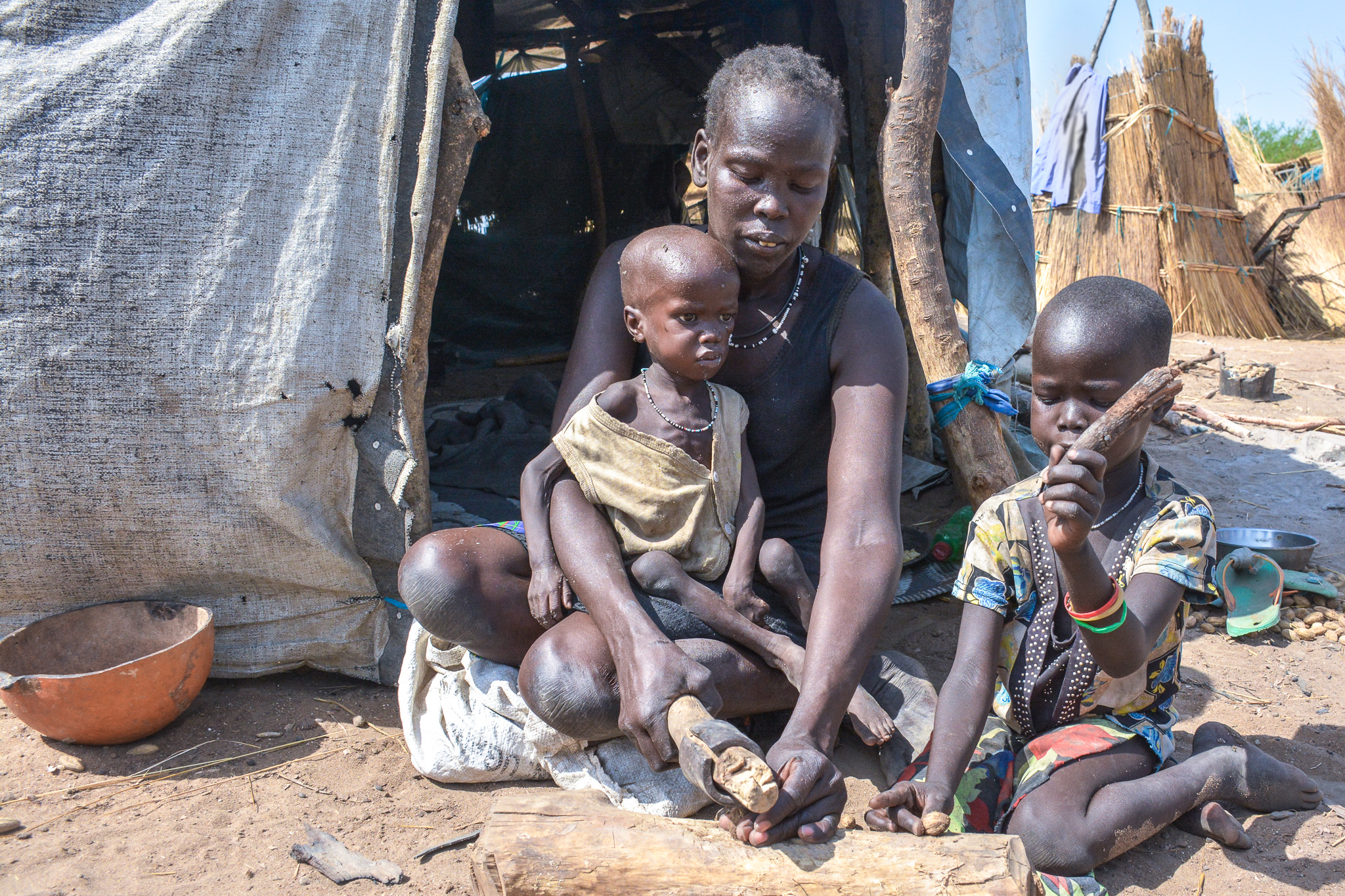 Around 1.4 million children under five years old are expected to be acutely malnourished in 2021, which is the highest number in three years. Over 300,000 (21%) of the 1.4 million malnourished children will have severe acute malnutrition.
According to the UN, South Sudan is one of four countries with areas that could slip into famine along with Yemen, Burkina Faso, and North-East Nigeria.
About 56% of South Sudan's population is without access to primary health care services, with most health service provisions mainly supported by humanitarian aid. South Sudan has one of the highest under-five mortality rates (90.7 deaths per 1,000 live births) and maternal mortality rates (789 deaths per 100,000 live births). 
The country has also been hit hard by a second consecutive year of major flooding that affected over one million people, with over 600,000 displaced, and the widespread loss of crops and livestock.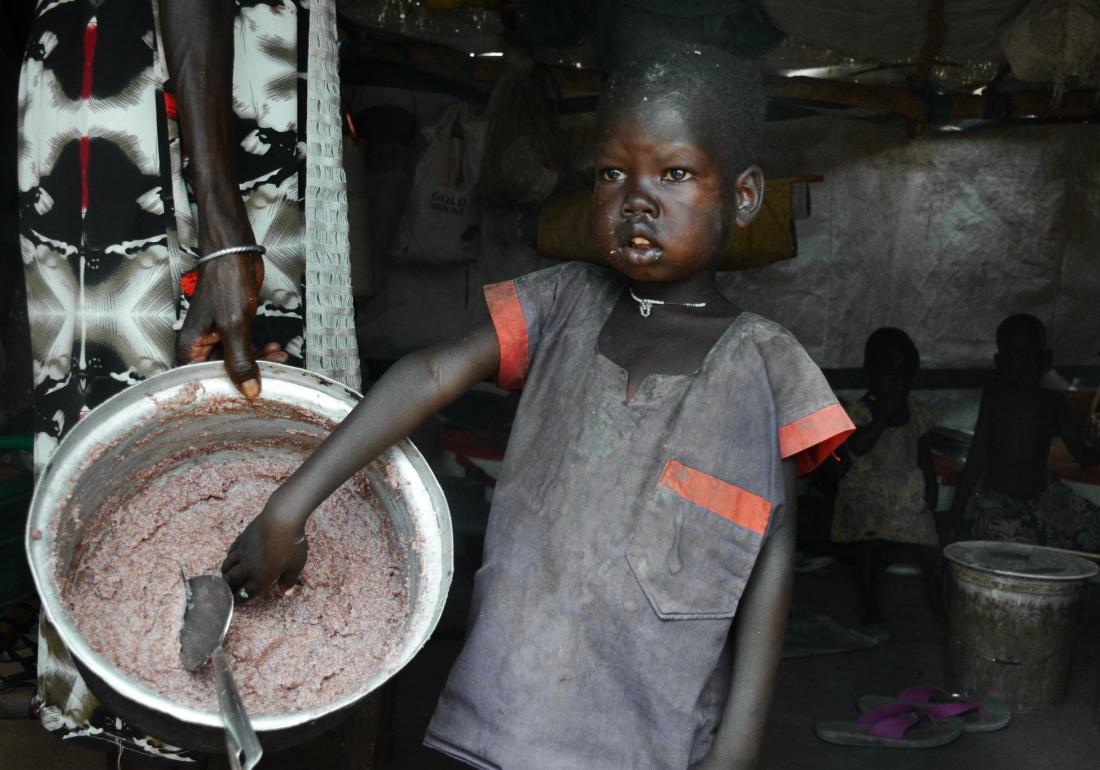 When agencies like World Vision seek to support a country like South Sudan with aid and, in time, development programming we are careful to abide by the Do No Harm principle: not allowing our interventions to cause more damage or suffering. Things are getting so bad here that we and all humanitarian and development actors need to urgently focus on another principal: "Do More Good" We have to ask ourselves what new things we need to do to make this more good things happen in this looming crisis. Business as usual just won't cut it, especially with the added challenge of COVID-19.
The desperate cries of people like 35-year old mother of five Monica Nyanut and a 38-year old mother Adhel, both from Tonj North County in South Sudan demand that we all supercharge our efforts. These are real people, not just statistics. Human beings who are crying out not for themselves, but for their children who will die if we can't get them more food.
Simply put, things in South Sudan are improving too slowly. What we are doing is not working fast enough. The humanitarian needs overview (HNOs) and humanitarian response plans (HRP) year in, year out, paint almost the same picture of the situation, with the HRP in 2020 highlighting a need of over US$1.9 Billion in humanitarian assistance. It sounds like a lot of money, but given defence spending globally went up to $1.83 trillion (£1.29 trillion) in 2019[2], the world can clearly find money when it needs to.
So, we all have to ask ourselves what should we do differently in order to secure more funds now for South Sudan to prevent malnutrition and, ultimately, famine?  The answer is 'whatever it takes'. Things really are that bad. The World Food Programme (WFP) recently announced a "painful decision to take from the hungry and give to the starving," to cut food rations for refugees and internally displaced people in the country due to significant funding gaps.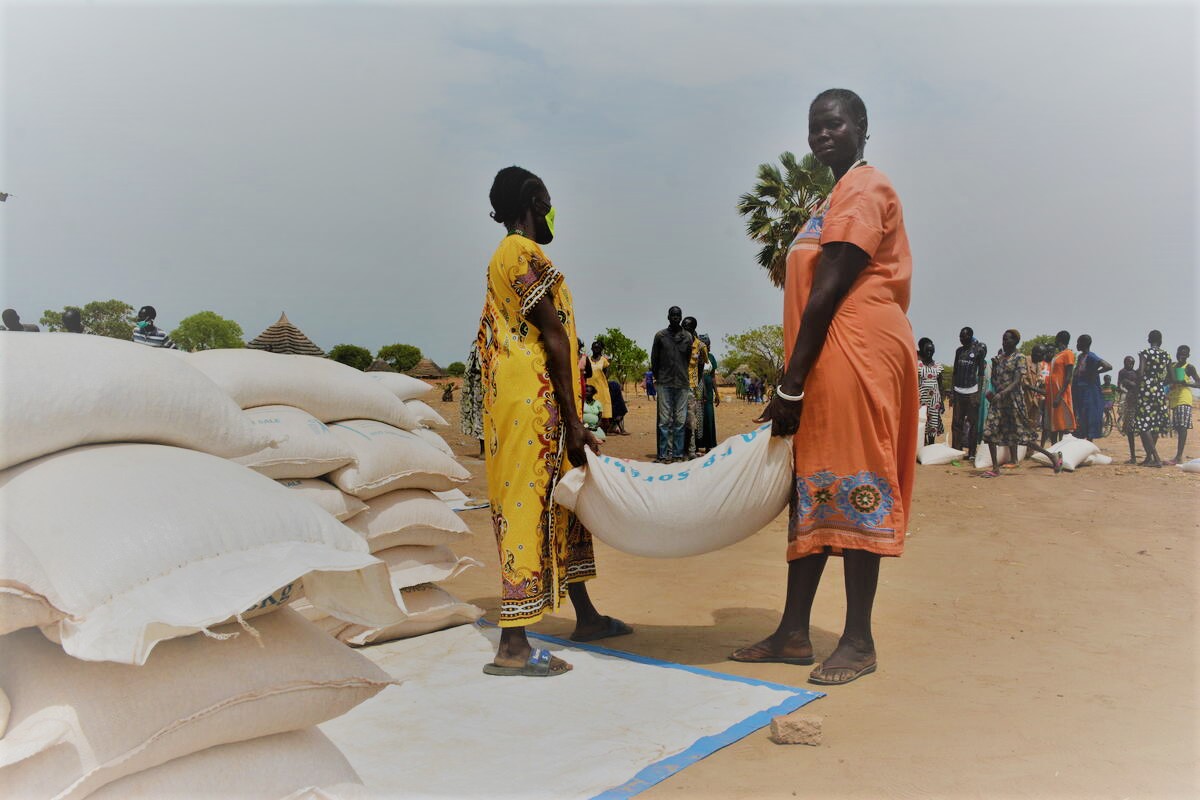 We must all also think creatively about how we avoid finding ourselves in the same hunger crisis situation next year. Also, how we can address other threats to children's wellbeing. How do we provide education for more than two million children not in school, and healthcare for boys and girls who lack access to quality health services and who are often traumatised? Fullness of life is not just about food and water.
Today, as 250+ organisations sound a warning about this looming hunger crisis across the world, I'm calling on peers, partners, donors, governments and anyone else who can help to:
Amplify the calls to pick up the pace, to encourage your peers and partners to act quickly.

Scale up responses to critical humanitarian needs in South Sudan, with a focus on counties identified with high levels of food insecurity. With the impending rainy season, time of the essence.

 

Commit to moving from "Do No Harm" to a "Do More Good" principle with positive, innovative actions that will save lives.

Ensure that efforts to tackle food insecurity and achieve zero hunger encompass saving lives, restoring dignity, renewing hope, and elevating people in need from mere beneficiaries to partners empowered to build their livelihoods.
To learn more about World Vision's work in South Sudan click here
To learn more about our response to the looming hunger crisis click here
Dr. Mesfin Loha, is the Country Director for World Vision South Sudan.
Footnotes
1. By the Integrated Food Security Phase Classification (IPC), also known as IPC scale, which a tool for improving food security analysis and decision-making.
2. https://www.independent.co.uk/news/world/weapon-spending-report-china-2020-b1807184.html
Subscribe to see more content like this