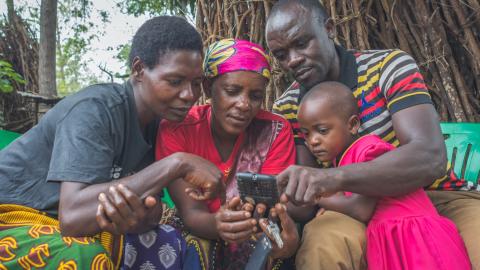 Minding the (financial and digital) gap!
In every context, strengthening the links between cash transfers, savings groups and digitisation contributes to resilient recovery from COVID-19, say the experts.
By Kathryn Taetzsch
Contributing authors: Angeline Munzara, Martina Crailsheim, Sarah Ward, Wes Wasson
Today, as the world faces the COVID-19 pandemic, and looming hunger, poverty and climate change crises, the gap between those who have financial resources to carry them through and those who don't is widening.
Members of the world's millions of life-changing local savings groups are not able to meet as they have in the past. People living in the most remote areas, or amid conflict, are unable to access financial services in the absence of digitisation. Families have lost income, and are not able to continue saving.  The challenge is so huge and complex, that no single entity can address this alone. But we can address it if we work together.
Strengthening cash assistance, community savings groups and digital linkages can build vulnerable children and their families' resilience to shocks like this pandemic. I have seen, heard and accompanied some examples of this already. Here are just a few, from my colleagues in World Vision and the wider humanitarian community…
Not dependent but enabled
Elizabeth is a small trader living with physical disabilities in Mombasa, Kenya. COVID-19 lockdown and movement restrictions cut off her only source of income from mid-March to June last year.  Fearing she would have to sell off some of her productive assets to survive, we were able to help with multipurpose cash assistance in the form of mobile money. This helped to bridge her income loss and to continue saving. It is so vital to ensure savings activities continue during an emergency. Even if levels and consistency vary, the ability of someone like Elizabeth to survive and recover quickly great improves if the activity continues. This is why we use cash transfers to build bridges across the gaps.
At the height of the first COVID-19 outbreak in the beginning of 2020, the number of unique customer accounts receiving government-to-person payments such as humanitarian or social protection cash transfers via mobile money, more than quadrupled. And, according to the World Bank, government social protection transfer assistance makes up at least 62% of every emergency response and has scaled up significantly in many countries. This opens new opportunities, reaching people who have previously not had bank accounts or have been disconnected.  But those opportunities are not equally shared, while unresolved issues of equity in access, the gender gap, cultural norms, and literacy all restrict people's ability to benefit from this technology.
One way to address these issues is to ensure formal government social protection transfers are linked with informal safety nets such as the community savings group Elizabeth is a member of.
Why would you give a loan to a refugee without any collateral?
Solid pillars in the midst of crisis and insecurity
Often, microfinance institutions are seen as business driven by profits, but development-oriented microfinance institutions such as VisionFund provide small loans, and give savings groups access to additional money through a group loan that ensures that no one is left behind. Agnes fled violence in her home in South Sudan four years ago. Her husband was abducted on the journey, and she eventually arrived in Northern Uganda with her four children and her sewing machine. A member of one of our savings groups, Agnes was able to buy thread and needles to start her sewing business, but needed more capital to buy fabric to sew school uniforms, which she had identified a market for. VisionFund provided a group loan which enabled Agnes to borrow a bigger amount to buy fabric, and ultimately two more sewing machines. Agnes has a thriving business, two employees, and savings she can lean on when crises hit.
The multiplying effect
The pandemic has accelerated work to digitise savings groups. When a group goes digital, members spend less time in meetings, have more flexibility, achieve financial goals faster, and have easier access to cash transfers. Early evidence shows that digitising savings groups can have a positive impact on financial planning, digital literacy, and community trust – all of which are critical during a crisis response.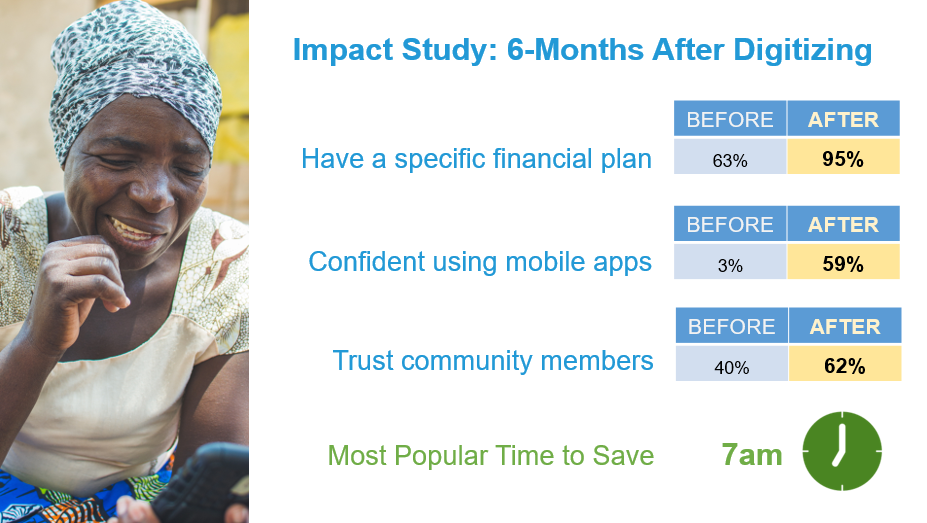 When disaster strikes, digital savings groups can also be a significant resource for humanitarian organisations. Apps like DreamSave, for example, use a single shared smart phone to digitise an entire savings group of 25-30 people, enabling rapid delivery of life-saving alerts, information, and resources.
Bridging the gender gap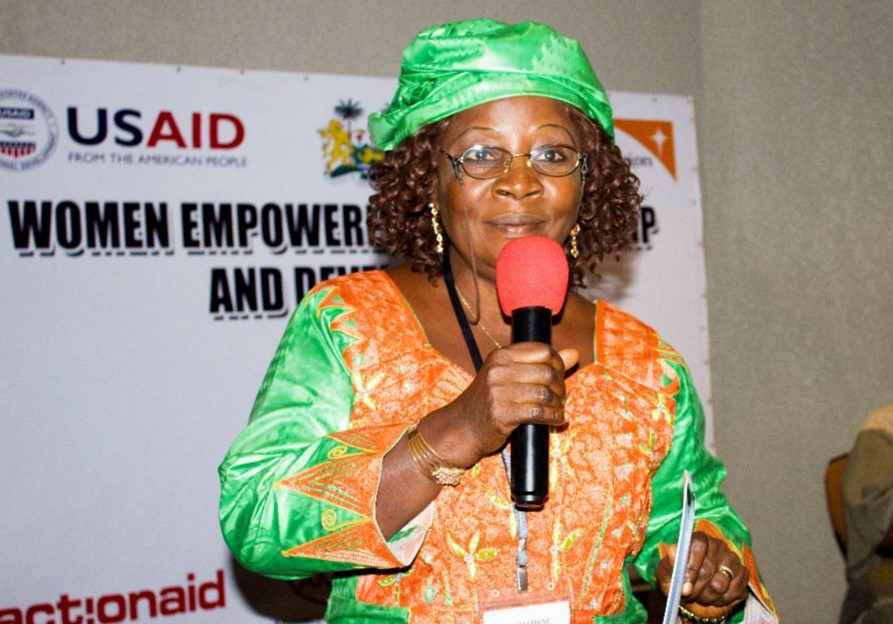 History has taught us that by combining targeted cash transfers, livelihoods training, savings groups, child protection and microfinance during an emergency response can have a dramatic, positive effect. When responding to the Ebola outbreak in Sierra Leone (2014-2016), we used this approach, funded by USAID, to build community resilience, particularly for women. The Honourable Josephine Makieu's story is a clear example of why humanitarian and development practitioners seeking to promote women's political empowerment should consider cash transfers, savings groups and access to small loans as an important pathway for increasing women's political participation and leadership. The project supported 185 women running in elections in one district. The social networks and bonds forged through their savings groups provided a platform for the aspiring representatives to launch their campaigns. As a result, 20 women made it to Parliament, including Josephine, and 165 of them are now members of local councils. In her elected position, Josephine helped to construct six classrooms and secured funding to build a health facility.
While cash transfers enabled these women to meet immediate basic needs during the Ebola pandemic, 42,000 small traders (80% women) were provided with small loans. They used 70% of their funds for fees, food and medical expenses for over 40,000 children. But the real magic was yet to come. This work had a staggering direct effect on child marriage, reducing them by 20%, and lowering the risks of women being exposed to physical violence by 52%, due to increased income and ability to protect themselves with increasing financial self-sufficiency and independence.
Intentionally strengthening cash transfers, savings groups, microfinance linkages and digitisation are vital parts of our efforts to close the financial and digital access gaps. The evidence is too strong to ignore.
Angeline Munzara is World Vision's Global Sector Lead for Livelihoods
Martina Crailsheim is the Director for Saving Group Linkage at VisionFund International
Sarah Ward is a Livelihoods and Economic Recovery in Crisis consultant working with collaborative learning network SEEP
Wes Wasson is the CEO and Co-Founder of DreamStart Labs 
Kathryn Taetzsch is World Vision's Global Director for Cash-based Programming
Subscribe to see more content like this