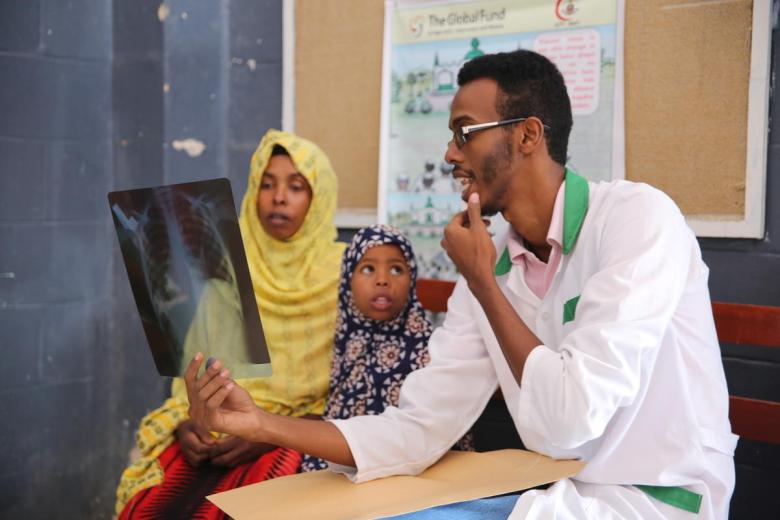 Revisiting one of Somalia's greatest secrets
By Jan Butter
Our video shone out among the others shown on the big screens at the international conference centre in Cape Town.  It was the only video featuring local people, many speaking in a local language, reflecting on a local partnership that was saving thousands of lives in a very fragile context: Somalia. 
It was also the only one that told a remarkable story of transforming TB treatment across a nation, resulting in 100,000 sick men, women and children getting desperately-needed medical attention. The TB project had even contributed to peace-building after rival political parties put their differences aside to plan and work together to tackle the disease.
This was the first time this story had been told internationally. For a decade, World Vision and the Global Fund, USAID, implementers, government representatives, the WHO, local communities and the project's other partners had all been so busy doing the work they hadn't thought  to advertise their successes.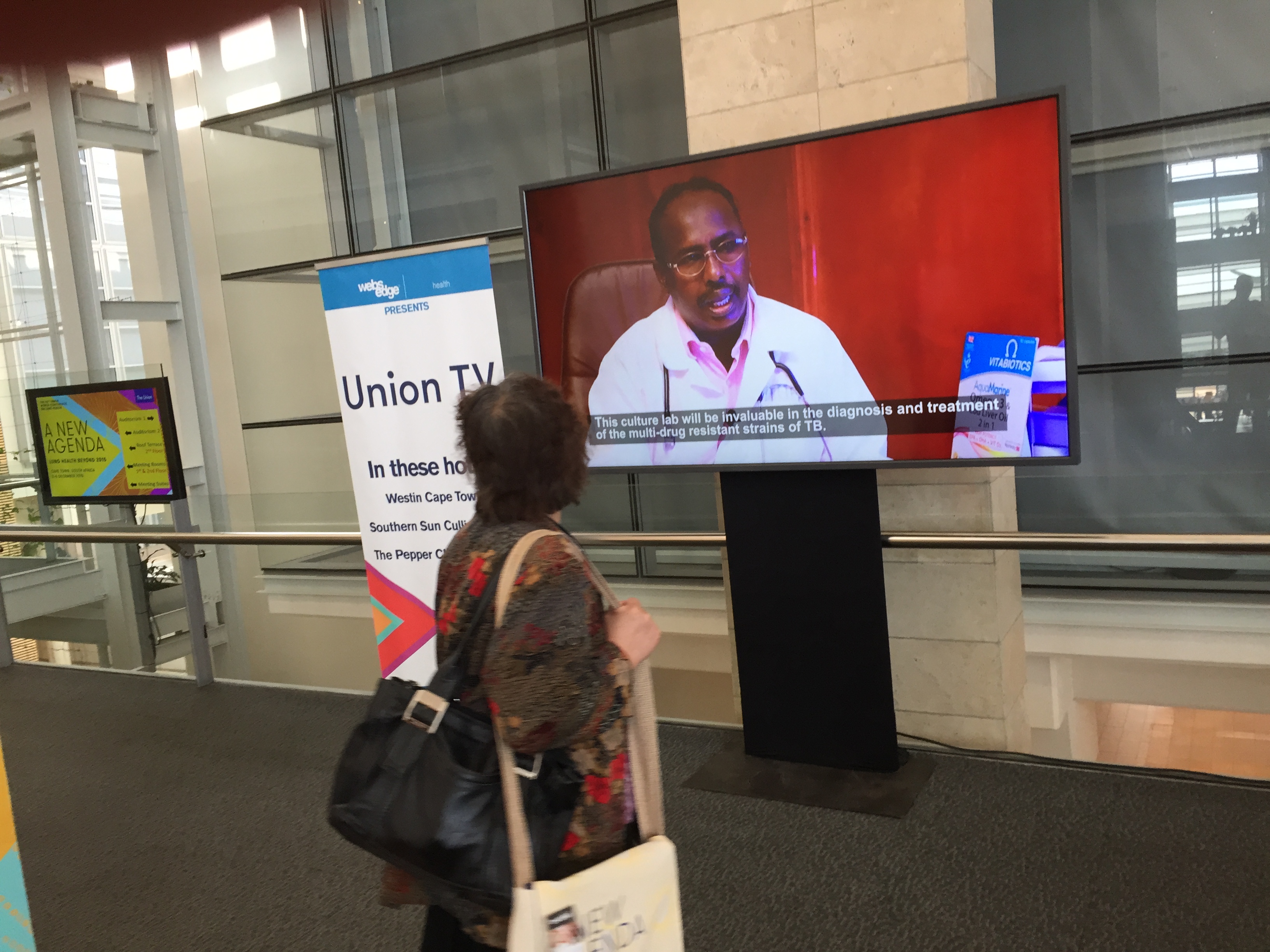 I had been hired to communicate  World Vision's health, nutrition, water and food programmes, especially the grant-funded work. So when I stumbled on this gem I set out to help my colleagues celebrate their massive impact: huge increases in diagnosis and treatment; the number of clinics going from 34 to more than 60; and establishing the first in-country laboratory to test for multi-drug resistant TB.
When World Vision's Global Fund TB project lead, Dr Vianney Rusagara was invited to speak at the World Conference on Lung Health in South Africa it was the perfect opportunity to get the word out about this project. As he stepped up to give his presentation in the main hall, TB patients, WHO representatives and government representatives, were also telling their story from conference centre televisions.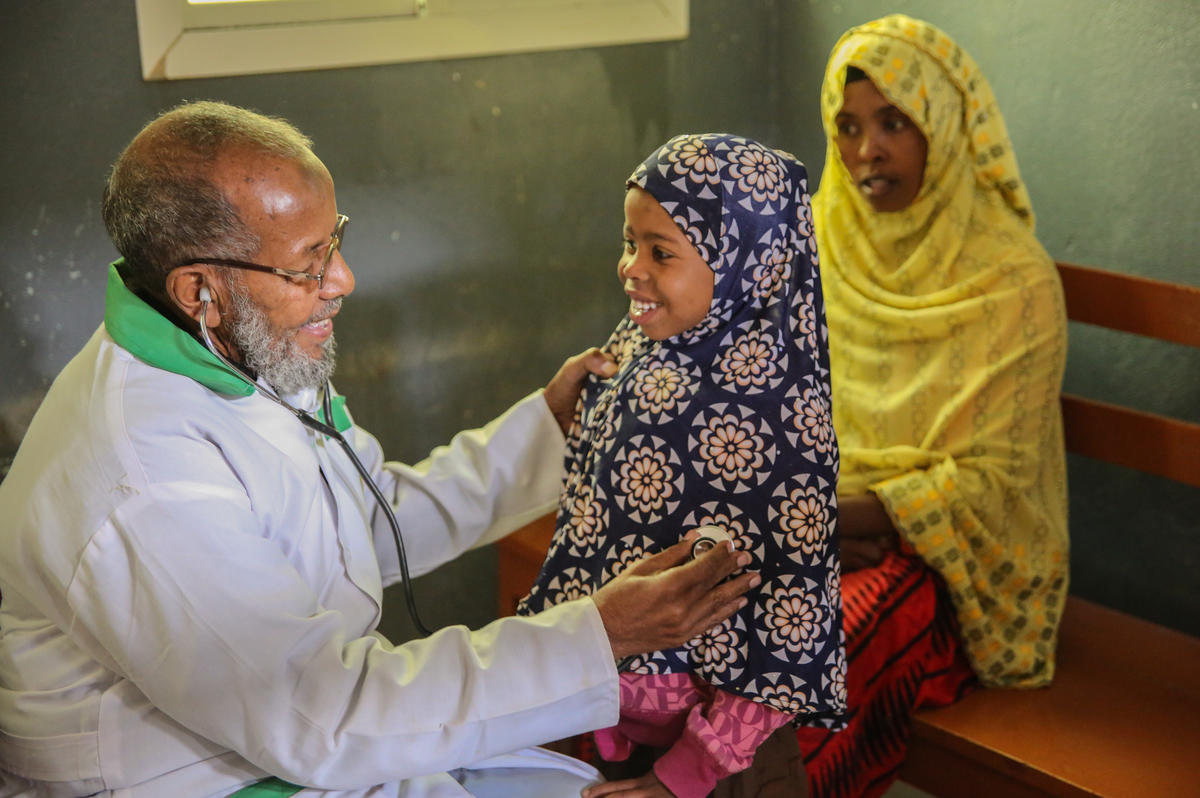 That was six years ago. As World TB Day approached, I decided to check back in to see how things were going. Latest statistics from World Vision Somalia show that:
By 2020, 220,000 people have now been treated, with a success rate of 89% and 79% in the more challenging multi-drug resistant TB.
In 2019 alone, 17,000 people were enrolled in treatment programmes for both kinds of TB. 
The number of TB medical units in the country went from 34 in 2004 to 96 in 2020.
There are now three units to address Multi-Drug Resistance-TB, in Hargeisa, Mogadishu and Galkayo.
The incidence of TB and Multi-Drug Resistance-TB has dropped across the country.
It was great to discover that this partnership is still going strong and that just last year my colleagues and a wide range of other local stakeholders contributed to the government's national strategy on TB. It is also great to see that we are still working with our biggest funding partner,  The Global Fund to Fight AIDS, Tuberculosis and Malaria, with whom we have implemented more than 30 TB grants from the Global Fund in Somalia, Thailand, India, Papua New Guinea and Guatemala, the Philippines, Indonesia, Mongolia, Myanmar, Somalia, Senegal, Thailand, and Bosnia and Herzegovina.
Only three more years before the 20th anniversary of our TB work in Somalia. Time for another video? 
Learn more about World Vision's TB work here and about World Vision's work in Somalia here.
Jan Butter is World Vision's Director of Impact Communications. Follow on Twitter @jhbutter
Subscribe to see more content like this