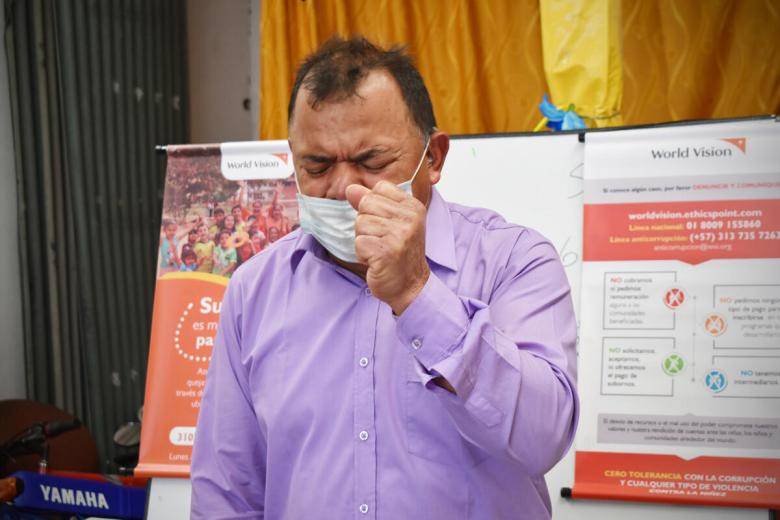 Should prayer be in your advocacy toolkit? 
Faith and development expert, Andrea Kaufmann, considers the place of prayer for a faith-based organisation addressing a food crisis 
I was a teenager the first time I was invited to participate in a prayer vigil in response to a local crisis.  My first impression was this approach seemed far too passive, unhelpful, and short-sighted in the face of the tremendous need.   
And yet, my first actual prayer vigil dramatically changed my perspective.  I discovered a movement—a living and active system of justice and transformational response deeply anchored by prayer and characterized by action, sacrificial service and courageous advocacy.   
As we join with faith partners—manifesting in global and local expressions—to respond to the hunger crisis, we see the makings of a similar movement.  People come together to pray—fervently asking God to intervene, seeking wisdom and discernment for how to act effectively and for the power to inform and influence relevant stakeholders.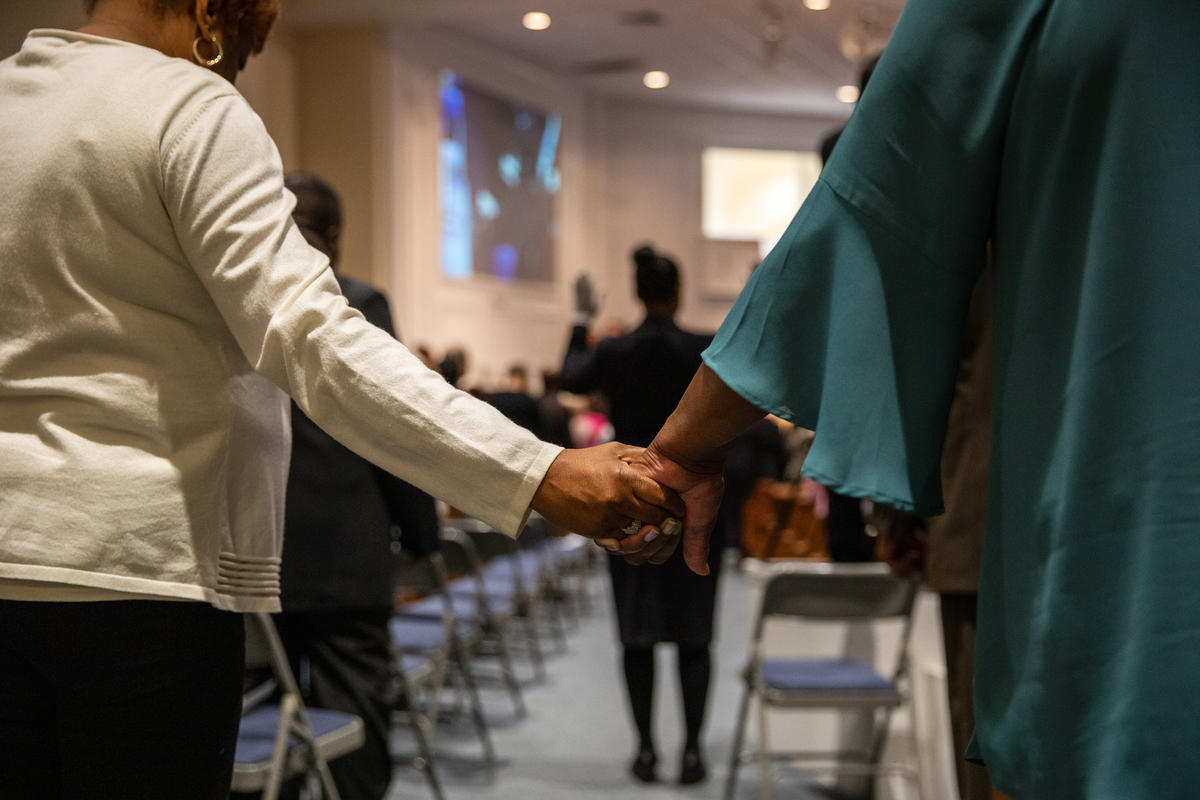 People walk out of the prayer room with deepened resolve and commitment, inspired and part of a community emboldened to take action to end hunger in their own communities, countries and around the world.   
Our personal experience as people of faith as well as a growing body of research show that prayer can, and does, promote powerful impact for the most vulnerable. 
Prayer brings spiritual and tangible hope  
During COVID, prayer and faith were the greatest sources of encouragement and hope during the difficult times of the pandemic for every two in three households. Faith leaders conducted home visits to provide psychosocial support to children and families, with prayer serving as an anchor to hope resilience as well as an opportunity to check in on the well-being of families and uncover challenges families were facing.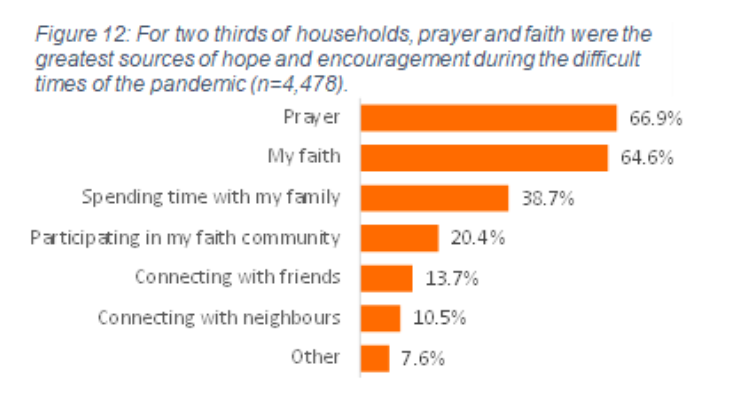 Prayer builds solidarity and social cohesion 
Over the years, a number of studies have shown how joint prayer can build relationships between people, build social cohesion and drive social action. During the COVID pandemic, World Vision supported national governments, faith-based organizations and other stakeholders to hold national days of prayer in Guatemala, Tanzania, Mozambique and Nicaragua.   
Prayer strengthens the person who prays 
Studies have shown prayer reduces anxiety and concern and leads to improved health outcomes for those who believe in the power of prayer. It can also play an important role in improving mental health. Spiritual support in general, and prayer in particular, can drive resilience in children and communities.  As we approach a growing hunger crisis, we need individual and collective fortitude.   
Prayer is a powerful driver of action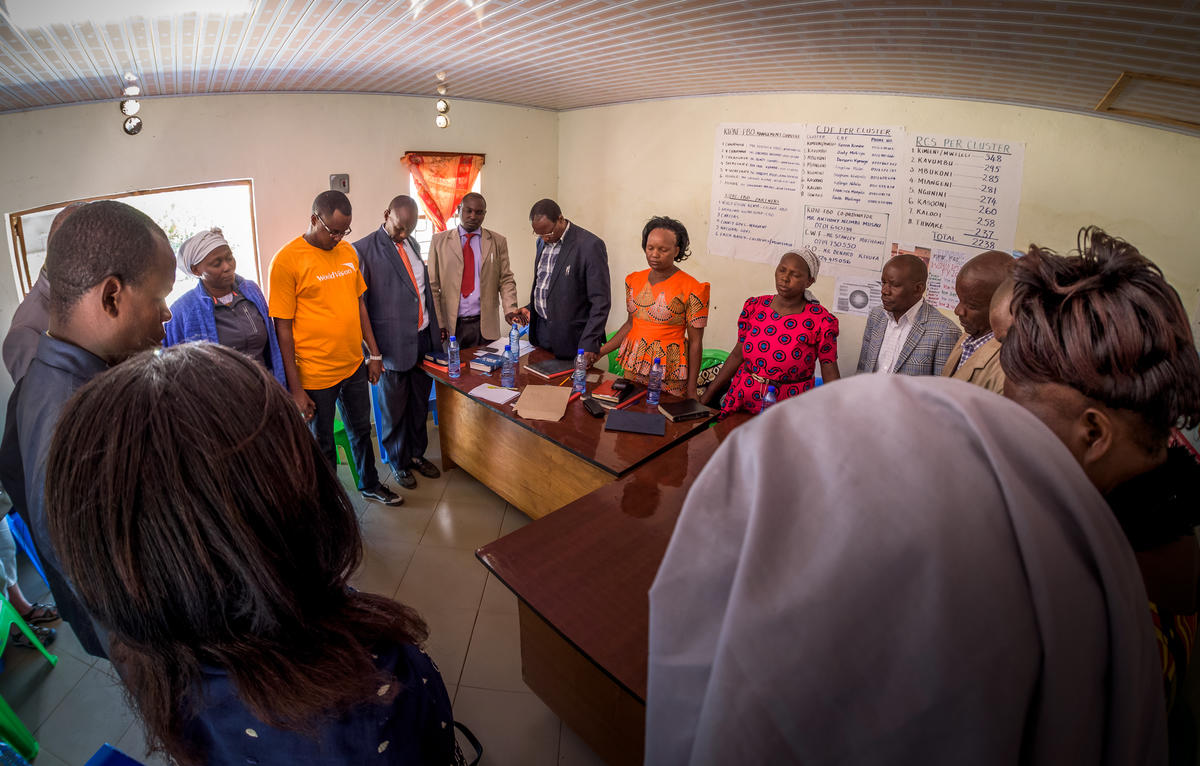 Prayer can lead to agency. As people come together in community to pray, we see them stepping out to take bold action.  
Throughout the pandemic when food security was threatened, churches collected groceries from families who could donate and distributed to the most vulnerable families. Faith leaders and NGOs distributed special foods (turkeys for Christmas, chocolate for Easter). Faith leaders promoted backyard gardens , helping people get basic seeds and supplies and connecting them to skills to grow their own vegetables, and food bartering. They joined with government, NGOs and health units to source and distribute cooking gas, cash, food and agricultural inputs to address hunger in families. 
Last year, Pastor Simon Keach Lual in South Sudan prayed for his congregation and worked with World Vision to identify the hungry, to advocate for food and to take proactive actions to prevent future hunger. 
All of these actions were driven and sustained through prayer. This is why World Vision invites you to join with churches worldwide for a second annual Weekend of Prayer and Action Against Hunger on 15-16 October, 2022, because we believe it has power to change us and to change the world.
To learn more about World Vision's faith and development work click here. Would you like to receive occasional email alerts about our faith and development work? Sign up below and only get alerted to relevant content. 
Andrea Kaufmann is World Vision's Senior Director, External Engagement, Faith and Development.  
Subscribe to see more content like this