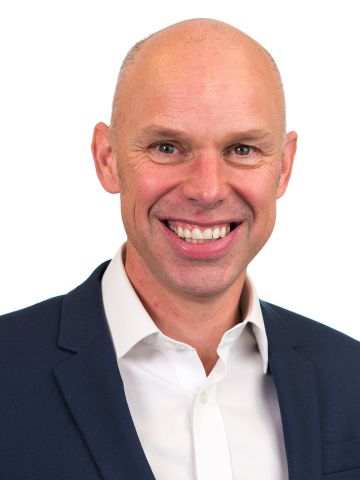 Andrew Morley is the President of World Vision International, a global partnership of interdependent national offices committed to a common humanitarian mission and vision.
Hello, I'm Andrew Morley. After three years working in senior positions with World Vision, it was my honour to assume the leadership of the organisation I have come to love in February 2019.
I am a sponsor of three sponsored children, and have visited World Vision's work around the world. I have been deeply impressed by an approach to development and relief which is relational and highly professional.
For nearly 70 years World Vision has been helping to address poverty and injustice among the world's poorest communities.
Today, we operate in nearly 100 countries. Among our 40,000 staff we have leading experts in child health, microfinance, agriculture and education. Tens of thousands of volunteers help us implement our projects on a daily basis.
It is this depth of work at the grass-roots level that enables us to know the people, the problems and the potential of the communities we serve. Wherever we work we look and feel like a local NGO, with staff who live in the community and share in the hopes and frustrations of the people.
Our global strategy aligns us with the Sustainable Development Goals ambitions of a world free of the worst forms of poverty by 2030. It's called Our Promise …a promise we make to the world's vulnerable children.
As a Christian organisation, World Vision seeks to bring hope to the world's most vulnerable, regardless of religious tradition. Our assistance is unconditional. We don't coerce anyone into believing what we believe. We seek to be transparent about every aspect of our work.
Whether we are boosting literacy in rural classrooms, protecting children in conflict zones, saving starving infants from the long-term effects of malnutrition, or bringing drinkable water to communities who send their children miles for water each day, our staff bring the hope of a brighter future. And those who partner with us are welcomed on a journey of meaningful transformation with the world's poor.
I hope you will be one of those people. I am very excited by the many opportunities to make a difference for people who have little voice in today's world - especially the children.
That's our World Vision. May it be yours, too.