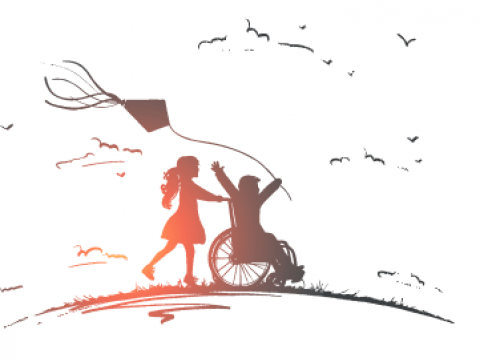 KEY FINDINGS OF THE SECOND MONITORING REPORT ON NATIONAL DISABILITY ACTION PLAN
Tuesday, December 22, 2020
During June-July 2020, the monitoring of the implementation of the National Disability Action Plan (2016-2020) took place in the context of the EU funded project "Increasing Civil Society Organizations' Capacities for Mainstreaming Rights of People with Disabilities in Albania", which is implemented by World Vision Albania in partnership with the Albanian Disability Rights Foundation (ADRF) and the Association of Protection of Disability Rights (MEDPAK).
This process was developed with the participation of 528 people with disabilities and their family members (275 women and 253men) and 70 representatives of civil society organizations; namely in Berat (140 participants); Dibra (134 participants); Lezha (126participants) and Korça (128 participants).
The monitoring report findings aim to inform the civil society on the main advocacy issues and the most urgent needs of people with disabilities, which need to be addressed by the local and central government.