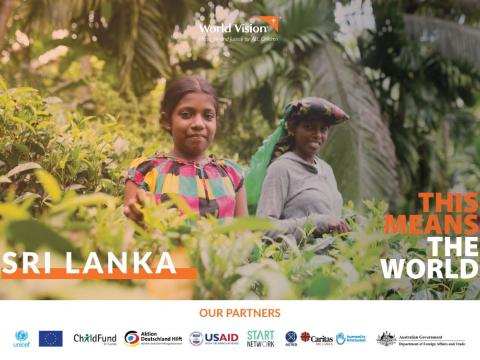 Disaster risk reduction work in Sri Lanka
Friday, September 16, 2022
World Vision Sri Lanka has adequate capacity and partnership network to ensure that vulnerable communities are enabled to protect their physical, mental, and social well-being and empowered to rapidly recover from disasters and climate change impacts.
PRIORITIES IN 2022-2026
1. Increase the responsiveness to climate change and disaster risk while strengthening inclusiveness and effectiveness through partnerships and capacity building. 
2. Mobilise sufficient resources to ensure systematic preparedness interventions are in place to cope up with emergencies and to build resilience among vulnerable communities
3. Nurture strategic partnerships for resource mobilisation, experience sharing, and advocacy of policy changes
FURTHER READING
Solid waste management project
Visit World Vision Sri Lanka website to learn more about the comprehensive development programme implemented by World Vision Sri Lanka.