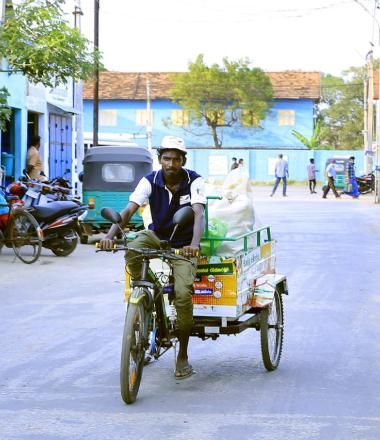 Solid Waste Management (PHINLA)
PHINLA is a global Program to develop livelihood for poverty affected population through a multi-sectoral established and monitored waste management system.
The approach aims to tackle two major problems in the country. One being the significant number of people affected by poverty and its increasing urbanization movements and the other - unbalanced production of waste without proper segregation and recycling systems.
The programme will thus establish Material Recovery Facilities for the sustainable upgrade and existence of waste collectors with regular income and labour rights. Thereafter bring potential to occupy Waste Collectors and/or establish agency mechanisms that regulate waste collector's occupancy with economic enterprises. This will also encourage the waste collectors to become a part of the campaign to reduce waste.
The Project has built capacity of the relevant government authorities by providing appropriate training and facilitating exposure visits on resource recovery processes enabling them to manage the Material Recovery Facilities that will be established in upcoming years.