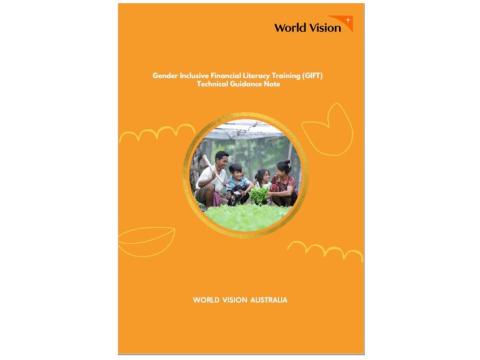 Gender Inclusive Financial Literacy Technical Note
Monday, March 7, 2022
This Technical Guidance note aims to provide a checklist of things to consider when planning to implement GIFT activities as part of an economic development program including: inclusive Market Systems Development (iMSD)/Local Value Chain Development (LVCD), Savings for Transformation (S4T), Ultra-Poor Graduation (UPG) and Women's Economic Empowerment (WEE) approaches.
Therefore, there are key steps that can be considered at the overall design, implementation, and Monitoring and Evaluation (M&E) stages of a program. It also provides more detailed evidence from external and internal sources on the proposed activity design and implementation modality.
 
It can be read alongside 1) the GIFT full manual for adaptation, and; 2) key model documents such as the WEE Framework and Program Quality Assurance Standards (PQAS).