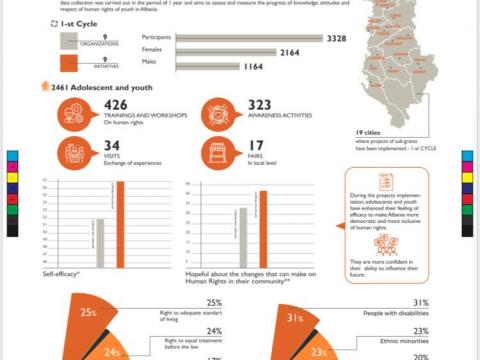 Youth Involvement on Human Rights in Albania
Tuesday, February 9, 2021
We finalized an initial research study on youth engagement and voluntarism. This study served as a baseline and measure of the extent to which youth engage in the human rights initiatives of CSOs. The study covered knowledge, attitudes, and practices towards human rights as well as voluntarism, in order to get a sense of the motivations and barriers which affect youth engagement with CSOs.
Here is an easy to read infographics, which will be distributed to the sub-grantees, shared with EU and used to the Final Conference.
Through the Infographic, we wanted to allow people to easily digest information through the use of visual data, charts, and statistics.