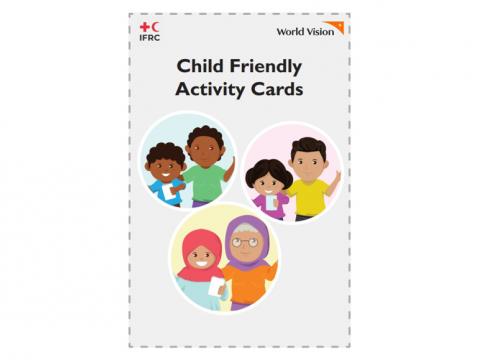 Child Friendly Spaces At Home Activity Cards (English)
Thursday, May 28, 2020
World Vision and IFRC Reference Centre for Psychosocial Support launched a Child Friendly Space (CFS) Toolkit in 2017.
These activity cards are selected and adapted from the Child Friendly Spaces Activity Catalogue. The catalogue promotes child and family psychosocial well-being during the Coronavirus pandemic.
The activity cards are designed for children 6-17 years of age who are in lock-down or have limited access to school and recreational programming. All of the activities can be done individually or with a small group of 2 to 3 people at home or in any suitable place. The cards can be made available through online or in-person distributions. This is the English Version. Click below for additional language versions.
A simple monitoring and evaluation form is available for measuring the results of the psychosocial support with the activity cards.