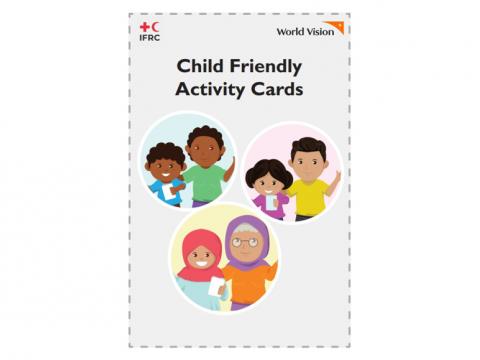 Child Friendly Spaces At Home Activity Cards (French)
Wednesday, August 12, 2020
World Vision and IFRC Reference Centre for Psychosocial Support launched a Child Friendly Space (CFS) Toolkit in 2017.
These activity cards are selected and adapted from the CFS Activity Catalogue. The catalogue promotes child and family psychosocial wellbeing during the Coronavirus pandemic.
The activity cards are designed for children 6-17 years of age who are in lock-down or have limited access to school and recreational programming. All of the activities can be done individually or with a small group of 2 to 3 people at home or in any suitable place. The cards can be made available through online or in-person distributions. This is the French Version. Click below for additional language versions.
A simple monitoring and evaluation form is available for measuring the results of the psychosocial support with the activity cards.