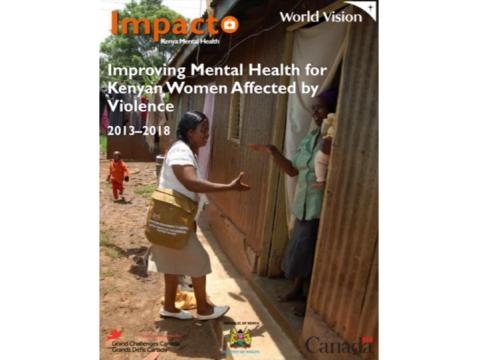 Problem Management Plus Impact Report
Wednesday, March 16, 2022
Problem Management Plus (PM+) is a psychological intervention for adults impaired by distress in communities who are exposed to adversity, developed by World Health Organization (WHO). To ensure maximum use, the intervention is developed in such a way that it can help people with depression, anxiety and stress, whether or not exposure to adversity has caused these problems. It can be applied to improve aspects of mental health and psychosocial well-being no matter how severe people's problems are. The title reflects the aims of the approach: to help people improve their management of practical (unemployment, interpersonal conflict) and common (depression, anxiety, stress or grief) mental health problems. The "plus" refers to evidence-based cognitive behavioural strategies add to problem solving counselling, especially in communities that do not have many specialists. It can be applied to improve aspects of mental health and psychosocial well-being no matter how severe people's problems and was specifically designed to be delivered by non-professional mental health workers, such as trained and supervised Community Health Volunteers.
World Vision tested individual Problem Management Plus with women with a history of suffering gender-based violence in urban Kenya. Working with the WHO and University of South Wales in Kenya, we found that CHW implementation of the PM+ intervention for distressed and impaired women with a history of gender-based violence resulted in significantly reduced stress, and improved results compared with the enhanced usual care approach. Results from two randomized control trials are published in the Journal of Global Mental Health (2018), PLOS Medicine (2017) and in the International Journal of Mental Health Systems (2016), and were presented at the Human Resources for Health Conference in Dublin, Ireland in 2017.
According to Mary, the stress management techniques she learned through the PM+ programme saved her life and have prevented her from relapsing or becoming depressed again. She is now able to concentrate on her farm business and take good care of her children.
Read 14-year-old Innocent's thoughts about how his mother, Grace, changed when she participated in PM+ after undergoing mental health challenges following the death of his father when he was 10. Grace reflects:
When I started listening to other people's testimonies, I started consoling myself. World Vision staff gave me all the necessary support for my healing journey. I felt my hope had been renewed. I felt empowered and I started to detach myself from my worries. I apologised to my children and we are a happy family again.
The PM+ project in Kenya was supported by Grand Challenges Canada, which is funded by the Government of Canada.